Our First Lady
Commentary by Black Kos Editor Denise Oliver-Velez
As I watched our First Lady Michelle Obama address the cheering crowd in Ohio at the kick-off of the campaign, stunning in "Obama blue", I had to smile, then cheer along with her.
She's no stand in the background, sweetly smiling political wife – she is blue dynamite on the campaign trail.
With all the hype that was bloviated around about Ann Romney in the last few weeks, as a black woman, I am again reminded what it means to millions of young people across the U.S. to see this dynamic, tall, assertive woman who comes from roots that many of us can identify with, standing up in front of crowds that can relate to her and love her.
Let the bigots continue to vilify her with smears. "F" them. This is a woman of class, competence and confidence.
Contrast her background with that of Ann Davies Romney, daughter of a wealthy businessman who grew up in silver spoon Bloomfield Hills, Michigan, one of the 5 wealthiest areas of this country.
We know Michelle can speak from experience about growing up on the South Side of Chicago and as we listen to her speak from her heart about being the first generation in her family to go to college, and her struggle with student loans-we watch Republicans unload an agenda which includes beating up on poor and working class folks, announcing planned cuts to food stamps, child tax credits and Medicaid healthcare for those who need it most.
I love what she had to say, and there is no question that she connects to working class people and young folks (Eclectablog has a full transcript)
She, and the campaign are aware of moves being made to block students from voting.
She made a powerful appeal:
Barack needs your help. He needs your help. He needs your help. He needs every single one of you — every single one of you to give just a little part of your life each week to this campaign.

He needs you to register those voters. And to all of the college students out there, all of you — if you're going to be moving over the summer, remember to register at your new address in the fall. You got that? Get that done.
They heard her - and are moving FORWARD.
So what are you doing for the campaigns in the months ahead to move us closer to a second term, holding the Senate and taking back the House?
~~~~~~~~~~~~~~~~~~~~~~~~~~~~~~~~~~~~~~~~~~~~~~~~~~~
News by dopper0189, Black Kos Managing Editor
~~~~~~~~~~~~~~~~~~~~~~~~~~~~~~~~~~~~~~~~~~~~~~~~~~~


~~~~~~~~~~~~~~~~~~~~~~~~~~~~~~~~~~~~~~~~~~~~~~~~~~~
Race and politics, politics and race. New York Times: 4 Years Later, Race Is Still Issue for Some Voters.
--------------------------------------------------------------------------------

Steubenville, Ohio — This is the land of die-hard Democrats — mill workers, coal miners and union members. They have voted party line for generations, forming a reliable constituency for just about any Democrat who decides to run for office.
But when it comes to President Obama, a small part of this constituency balks.
"Certain precincts in this county are not going to vote for Obama," said John Corrigan, clerk of courts for Jefferson County, who was drinking coffee in a furniture shop downtown one morning last week with a small group of friends, retired judges and civil servants. "I don't want to say it, but we all know why."
A retired state employee, Jason Foreman, interjected, "I'll say it: it's because he's black."
For nearly three and a half years, a black family has occupied the White House, and much of the time what has been most remarkable about that fact is how unremarkable it has become to the country. While Mr. Obama will always be known to the history books as the country's first black president, his mixed-race heritage has only rarely surfaced in visible and explicit ways amid the tumult of a deep recession, two wars and shifting political currents.
But as Mr. Obama braces for what most signs suggest will be a close re-election battle, race remains a powerful factor among a small minority of voters — especially, research suggests, those in economically distressed regions with high proportions of white working-class residents, like this one.
Mr. Obama barely won this county in 2008 — 48.9 percent to John McCain's 48.7 percent. Four years earlier, John Kerry had an easier time here, winning 52.3 percent to 47.2 percent over George W. Bush. Given Ohio's critical importance as a swing state that will most likely be won or lost by the narrowest of margins, the fact that Mr. Obama's race is a deal-breaker for even a small number of otherwise loyal Democrats could have implications for the final results.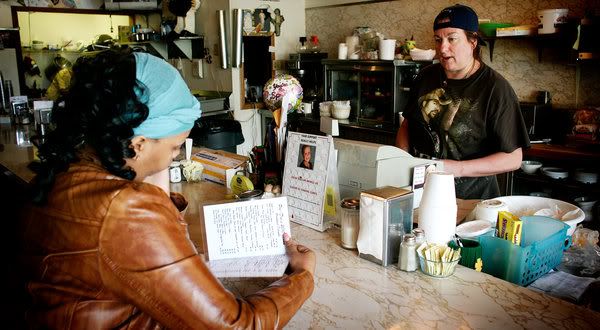 Michael McElroy for The New York Times
Diane Woods, right, said that when President Obama talks, "it makes sense to me."


~~~~~~~~~~~~~~~~~~~~~~~~~~~~~~~~~~~~~~~~~~~~~~~~~~~



~~~~~~~~~~~~~~~~~~~~~~~~~~~~~~~~~~~~~~~~~~~~~~~~~~~
This week CeCe McDonald, the young black transgender woman on trial for murdering a white man who'd attacked her and a group of friends, shocked many of her supporters. ColorLines: CeCe McDonald Deserves Our Support, 'Innocent' or Not.
--------------------------------------------------------------------------------

Many thought she'd plead innocent to the second-degree murder charges, since the weapon was never found, and the case against her is largely circumstantial. But instead of pleading her innocence at the beginning of her trail, McDonald accepted a deal and pled guilty to a lesser charge of second-degree manslaughter.
This case, more than any other of the numerous cases of black LGBT people accused of crimes after getting the better of an attacker, seemed to galvanize not only the transgender community and allies, but the attention of national press outlets, including MSNBC, Democracy Now!, The Advocate, Huffington Post, Daily Kos, and many others. While many of us were hoping to see McDonald fight the charges and hopefully win an acquittal, I certainly hope that the transgender activists, the LGBT community and other allies don't abandon McDonald, as is so often the case when the question of being "innocent" becomes the framework for the investment of sympathizers.
It is true that McDonald was not out looking for a fight. On the night of June 5, 2011, McDonald walked past a bar with four other black friends in Minneapolis. She and her friends were attacked by two white women and a white man, first with words, "niggers," "faggots," and "chicks with dicks."
But the words, while enough to incite a response, were not the end of it. McDonald was struck in the face with a cocktail glass by one of the women, slicing all the way through her cheek. A fight ensued as more people joined in to attack the group of black folks, and eventually Dean Schmitz, the white man who was among the first to start harassing them, was stabbed and died later in the hospital.
Even if there is not physical evidence in place to secure the conviction the prosecutor originally sought, it doesn't really matter. A black person who fights with white people, even when self-defense is clear, is going to likely be arrested. This is often true also in transphobic and homophobic contexts, even when the violence is between people of the same race. The burden to prove one didn't deserve to die or be brutalized often falls on black, queer and/or trans bodies. In fact, McDonald's judge ruled that the swastika tattooed on Schmitz's body was inadmissible by her defense as evidence of his racist assault.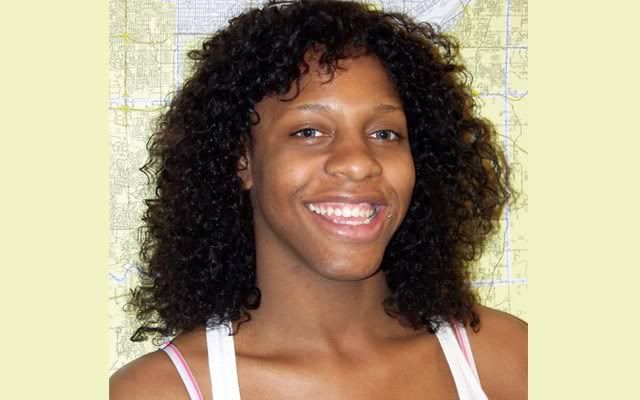 CeCe McDonald. supportcece.wordpress.com


--------------------------------------------------------------------------------
Hate crime numbers rise in US BlackVoices: Poison in America.
--------------------------------------------------------------------------------

The growth in hate groups and the use of their divisive and negative language in the mainstream political and media arena is cause for national alarm. Already this year several horrendous hate crimes, possible hate crimes, and crimes committed by people with ties to hate groups have received national attention.
In the first week of May a sixteen-month-old girl was shot and killed along with her mother, grandmother, and her mother's boyfriend allegedly by Arizona white supremacist, border vigilante and longtime neo-Nazi J.T. Ready. The murders were the apparent result of domestic violence but were tragically little surprise from a man the Southern Poverty Law Center's Mark Potok called "a violent thug who typifies the very worst element in the American nativist movement." In Tulsa, Oklahoma, hate crime charges were filed in April against two white men who went on a Good Friday shooting spree in a black neighborhood randomly targeting and killing three black victims and injuring two more. In Jackson, Mississippi, three white men pled guilty to federal hate crime charges in March after admitting to a pattern of harassing and assaulting black people that ended with one of the men killing James C. Anderson in June 2011 by driving over him with a pickup truck. And in Sanford, Florida, federal investigators considered whether hate crime charges might apply to the February killing of unarmed black teenager Trayvon Martin who was followed and killed by self-appointed neighborhood watchman George Zimmerman.
For forty years, the Southern Poverty Law Center's mission has been to fight hate and bigotry and seek justice for the most vulnerable members of society. In its latest "Intelligence Report for Spring 2012," the news on hate groups in America was frightening. There were 1,018 hate groups in the United States in 2011 continuing a trend of significant growth that has lasted more than ten years. The Southern Poverty Law Center notes

t]he radical right grew explosively in 2011, the third such dramatic expansion in as many years. The growth was fueled by superheated fears generated by economic dislocation, a proliferation of demonizing conspiracy theories, the changing racial makeup of America, and the prospect of four more years under a black president who many on the far right view as an enemy to their country.
The report continues:
The truly stunning growth came in the antigovernment "Patriot" movement -- conspiracy-minded groups that see the federal government as their primary enemy... Many Americans, infused with populist fury over bank and auto bailouts and a feeling that they had lost their country, joined Patriot groups. The swelling of the Patriot movement since that time has been astounding.
--------------------------------------------------------------------------------
The Friday Washington Post analysis claiming a staggering obstacle for the Obama campaign seems to be full of hot air. Talking Point Memo: Will Low Hispanic And Black Voter Registration Doom Obama?
--------------------------------------------------------------------------------

A Friday Washington Post analysis brought to light a staggering obstacle for the Obama campaign.
"The number of black and Hispanic registered voters has fallen sharply since 2008, posing a serious challenge to the Obama campaign in an election that could turn on the participation of minority voters," the article read. "Voter rolls typically shrink in non-presidential election years and registrations among whites fell at roughly the same rate, but this is the first time in nearly four decades that the number of registered Hispanics has dropped significantly. That figure fell 5 percent across the country, to about 11 million, according to the Census Bureau. But in some politically important swing states, the decline among Hispanics, who are considered critical in the 2012 presidential contest, is much higher: just over 28 percent in New Mexico, for example, and about 10 percent in Florida. For blacks, whose registration numbers are down 7 percent nationwide, and Hispanics, the large decrease is attributed to the ailing economy, which forced many Americans to move in search of work or because of other financial upheaval."
Alarming — and darkly ironic. The economic and housing crises Obama inherited could potentially become the source of the disruption that sees him ousted from office after only one term. But is the problem real — and if so, is it fixable?
According to the Obama campaign, and to the political scientist who calculates a widely accepted measure of the actual voting-eligible turnout rate, it's not such a desperate situation for Obama after all.
In recent years, according to Michael McDonald, a government and politics professor at George Mason University, the Census' Current Population Survey statistic the Post relied on has varied in a troubling way with the ultimate turnout figures. Whether you compare presidential years (2004 and 2008) or midterm-years (2006 and 2010) the CPS measure has found turnout decreasing. The opposite has been the case.
That, McDonald argues, is because of a peculiarity in the way Census compiles its registration and turnout figures. It asks one adult to answer for all members of a household, and counts those who fail to respond "yes" or "no" to the voting survey question as having not voted.
When you revisit the numbers after throwing out all the non-respondents, the results track the official figures much more closely.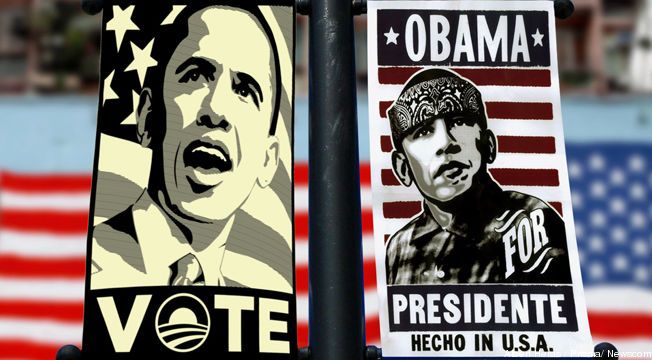 ~~~~~~~~~~~~~~~~~~~~~~~~~~~~~~~~~~~~~~~~~~~~~~~~~~~



~~~~~~~~~~~~~~~~~~~~~~~~~~~~~~~~~~~~~~~~~~~~~~~~~~~
Despite facing financial odds, black colleges offer ways for students to become job creators. The Root: Entrepreneurs Keep HBCUs Afloat.
--------------------------------------------------------------------------------

Sometime in the early '80s, before I turned 10, my grandmother told me: "You should go to Howard." In our family, Howard University was this revered place, partly because one of my uncles had been a quarterback there in the late '70s. But I dismissed the idea, almost as fiercely as I resisted football, having grown up in mostly private, predominately white schools where everyone, it seemed, aimed for the Ivy League. By the mid '90s, my parents made clear: If we're paying for college, you're going to a black school.
Maybe it was something they'd heard in my voice. Or my preference for Madonna, Michael Jackson and Depeche Mode. Or my rejection of the black Pentecostal church they'd started attending. Here's what they were really saying: Our middle-class kid is confused, and needs to figure out he's black. So, reluctantly, I went to Howard.
Historically black colleges are on the brain partly because two weeks ago, I went to a White House conference on how the schools can be entrepreneurial hubs. It's an important conversation that reflects the country's start-up economy: Some schools are, smartly, launching programs to train not only the next generation of employees, but independent job creators. The conference was notable for its venue, and President Obama himself has said this about HBCUs: "People who say they've fulfilled their purpose, that after all the progress we've made, their reasons for being are obsolete. It's because of these schools that the black middle class is filled with black doctors, lawyers and engineers. It's because of these schools that one of every two wide-eyed freshmen is the first in his or her family to go to college." Still, I left the White House thinking not only about entrepreneurship but also the question of HBCU relevance.

~~~~~~~~~~~~~~~~~~~~~~~~~~~~~~~~~~~~~~~~~~~~~~~~~~
Voices and Soul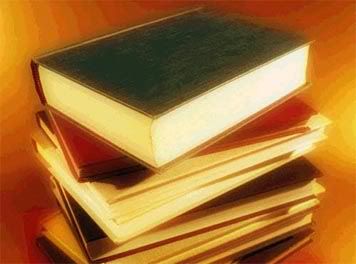 by Justice Putnam
Black Kos Poetry Editor
From the humid hot green of a kudzu south, Sean Hill moved to the north blue ice pine of Bemidji, Minnesota. The shock of landscape and culture and the lake blue sky behind pine limbs and moonlight reflects the snow and a slow song called...
Bemidji Blues

Shadows bluing the snow, the pines' and mine,
bear the cast of a kestrel's blue-gray crown
I note as I find my way about this town.

Blues here more likely the Nordic-eyes kind
than the blue-black of some Black folk back home.
Here so many lakes reflect the sky's blue dome;

some summer days skimmed-milk blue tints windblown
whitecaps. Blue's an adjective, verb, and noun,
and the color of the world when I pine

because she's gone leaving too much wine and time.
Blue shadows on the snow, mine and the pines'.
For a tall man, blue ox, and now me, home

is Bemidji, though the blues here around
more the cast of a kestrel's blue-gray crown
than the blue-black of my cousins back home.
~~~~~~~~~~~~~~~~~~~~~~~~~~~~~~~~~~~~~~~~~~~~~~~~~~~
Welcome to the Front Porch