Netroots For The Troops is a group which is very dear to my heart. Many thoughts run through my mind as I sit here on a very dreary, rainy Tuesday. As Mets102 reminds us in his posting, Thank A World War II Veteran Tomorrow, today is V-E Day. My much beloved Daddy was serving in the Asian Theater at that time. He was a Marine who would witness the Japanese surrender and bring home a samurai sword. I can imagine how lonely he must have felt as such a young man who had never traveled much beyond his home in Cleveland, Ohio. He did have his family to support him--but what if he didn't have them? That's why I am here to help raise money for Netroots For The Troops--for those who have no one to support them as they find themselves in a very strange land, be it across the world, or in a hospital. Please follow me over the purty squiggly thingy.....
Here is my Dad's unit on Guam--half of them would go to die at Iwo Jima. Dad's group went to Okinawa.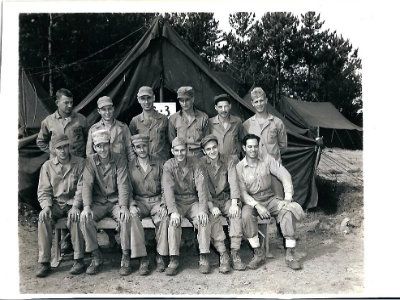 Dad is the second from the right in the first row.
Here he is in China where he went as the secretary to an officer after the surrender: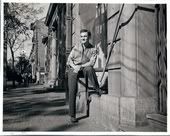 We lost Dad to a series of strokes in 2002. I still miss him every day. I wrote about him in my diary, Eulogy for a Liberal Democrat.
My mind then bounces to my participation in packing boxes for NFTT in Pittsburgh:
Here I am geeking out on not one but two lap tops: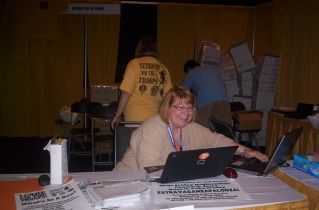 and here we are with the 307 boxes we packed in record time: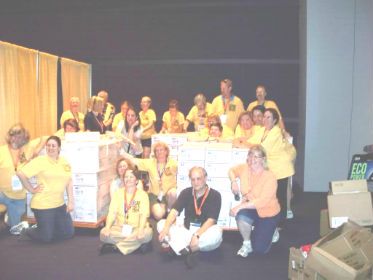 So please--won't you take a second and contribute to help us thank our troops and veterans? Your money will go directly to this cause--you don't have to worry about some of it going to pay the president of the group $500,000. a year like the Red Cross.
Netroots For The Troops
---
Netroots For The Troops® is raising funds to send Care Packages to our soldiers stationed overseas.
We are asking all of you to support our efforts and to also make a contribution for this worthwhile cause.
Over the years, many soldiers have sent letters to express their appreciation for these Care Packages and even posted thanks at Daily Kos

It was in the middle six months of my assignment in Afghanistan that the packages started arriving. I received an array of things from them… letters, candy, toothpaste, floss, baby wipes, razors, food, socks, books, dvd's. The list could go on and on. It was amazing. Netroots for the Troops was always there... The packages were a reminder that our country knows about our fight. Every day, because of their support, I knew that if it was going to be my last day, I would be remembered and I would be honored.

Please make a donation HERE. Thank you from the entire 2012 NFTT Team.
Netroots For The Troops® is a project of Netroots for the Troops, Inc., a Virginia non-profit corporation. The organization raises money for the assembly, mailing and delivery of Care Packages to American military in war zones and to provide assistance to military families in the United States. Netroots For The Troops, Inc. is a 501(c)3 tax-exempt organization.
The NFTT diaries are a way for the Daily Kos community to support the troops in Afghanistan. We send them packages of items they might not otherwise receive through the normal military process but that they find useful. This is a non-political diary. While we understand there are differing views on the wars and the warriors, the site gives plenty of opportunity to express those views elsewhere. Furthermore, we would hope that users do not engage with those that attempt to hijack or otherwise disrupt these diaries.

We appreciate your understanding and support. Thanks!
now I meander on to teh cute:
Here's me graduating form Kindergarten: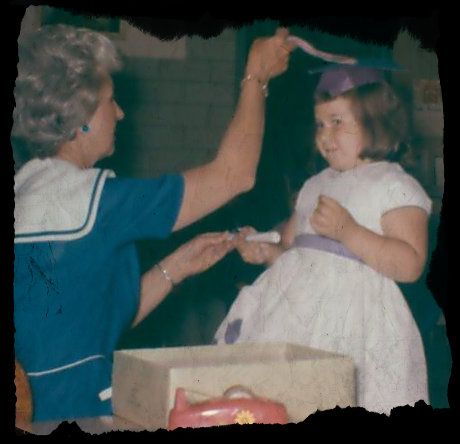 This is a bittersweet time of year for me--it is so difficult saying goodbye to my wonderful students year, after year. Facebook helps--I have had some of my early students contact me--which I just adore!!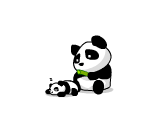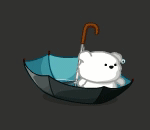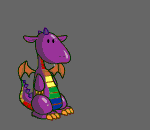 and finally--the grrrlz say PLEASE GIVE!!!! (standard poodles are very emphatic)
Maggie:
Zanzibar: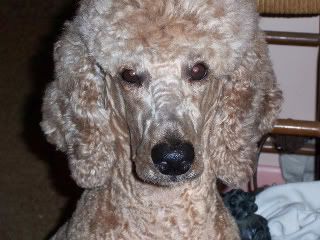 Hugs and Smooches all around!!