I grew up in a family of bigots. My immediate family was less mouthy about it than my extended family but the reality was that they too were at one point racist and homophobic. There were many members of my extended family that used (and still use) a variety of disgustingly creative terms for anyone not white or heterosexual. They were in short your garden variety small town narrow-minded racists. I may well have had lot more racist baggage to overcome had it not been for a family trip we made when I was seven years old.
But First, A Word From Our Sponsor:
Top Comments recognizes the previous day's Top Mojo and strives to promote each day's outstanding comments through nominations made by Kossacks like you. Please send comments (before 9:30pm ET) by email to topcomments@gmail.com or by our KosMail message board. Just click on the Spinning Top™ to make a submission. Look for the Spinning Top™ to pop up in diaries posts around Daily Kos.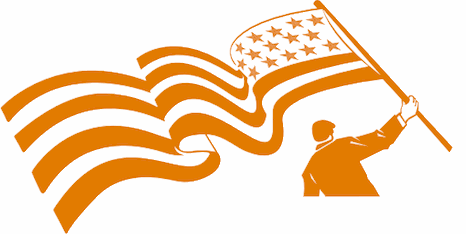 Make sure that you include the direct link to the comment (the URL), which is available by clicking on that comment's date/time. Please let us know your Daily Kos user name if you use email so we can credit you properly. If you send a writeup with the link, we can include that as well. The diarist poster reserves the right to edit all content.
Please come in. You're invited to make yourself at home! Join us beneath the doodle...
My father's family moved from Kentucky to Illinois when my father was just a child. My mother was from Florida and moved to the North to find work after she graduated high school. Her family remained in the South which is why every summer mom, dad, my brother and I would all pack up and drive to Florida to visit her parents for a couple of weeks. Often we would divert our course to squeeze in a visit with relatives who were scattered about. We visited cousins in South Carolina, aunts in Georgia and uncles in Kentucky. Our vacation the summer I was seven years old would take us to Monroe Louisiana. My mother had a cousin she hadn't seen since she moved to Illinois and decided it was time to reconnect.
I do not remember much about arriving at their house. It was late at night and my brother and I were woken up in the backseat of the car and taken straight to bed. When we woke the next morning we were introduced to a new family, one that my mother seemed overjoyed to see again. They had two daughters who were roughly the same age as my brother and me. It was decided that we would all go to the zoo. Shortly after arriving we stopped at the restrooms. What happened next I remember as vividly as if it happened yesterday. My brother and I got in line at the water fountain. I got my drink and turned around to see my cousin looking at me like I was a cockroach. She looked up at her father and said "Did you see that daddy? He drank after a ni@@er!" I remember feeling shocked. Not because I had done something so awful as drink water from the same fountain as a black child, but because at the tender age of seven I had been exposed to true hatred. This wasn't some abstract off the cuff remark I had been accustomed to. This was raw hate directed at a little black boy and at me for breaking a taboo. That one moment woke me from a childhood innocence around race issues to begin my long journey of confronting ugly truths about my own views.
Things were about to get a whole lot worse that evening.
After dinner, we were treated to a fashion show. The family disappeared for a short while and when they returned, they were all wearing white dresses with funny pointed hats that came all the way over their faces with two little holes from which to see. The father's funny dress had some important looking symbols on it that were different from the rest. My brother and I had never seen anything quite like this and started laughing at how ridiculous they all looked. My parents on the other hand were not laughing. My mother looked ashen and my dad looked pissed. We were told it was time to go to bed even though it was no where near our bed time. We listened at the door as the grown ups shouted at one another for an hour or so. I could hear my mother crying as her cousin yelled at her. We were woken up the next morning before it was even light outside and were out the door as quickly and quietly as possible. We never saw them again.
Things in my immediate family changed after that. I don't remember either my father or my mother ever using racial slurs from then on and they didn't tolerate it from us kids either. Several years ago I brought this event up with my dad. He was surprised at how much detail I had remembered. Dad filled me in on more of the sordid details of that night. How they had to endure these two people trying to convince them to join a Northern chapter of the Klan and how their refusal was met with rage and accusations of being race traitors. While that day had opened my eyes to hatred, it had moved my parents even more deeply. Dad told me how ashamed he felt over his own racism and how that trip had forever changed him and my mother. How they both came away determined not to raise two little racist assholes. I felt a lot closer to my dad after that discussion. Even though he has his flaws, he was a much better father than I had given him credit for.
Now on to the best of the day's best.
TOP COMMENTS
May 13, 2012
Thanks to tonight's Top Comments contributors! Let us hear from YOU
when you find that proficient comment.
From BeninSC:

Recommend fast!! This comment by awesumtenor goes out of recommendability ten minutes after TC posts tonight! You can still reply to the comment, which may be better! Personally I care less about recs and more about substantive engagement!

It is a well-written tale of bullying and discrimination that needs to be more widely publicized.
From sfbaytransplant:
In VerbalPaintball's diary I'm Sorry Pundits. Romney's Bullying Is NOT A Non-Issue. It's THE Issue, Stuart Heady gave us this gem.
From your diarist Steveningen:
In Denise Oliver Velez's diary Misogynistic minister preaching patriarchy, GenXangster says a mouthful of truth.

Gooserock wrote this sadly sweet tribute on Mother's Day in brooklynbadboy's Midday open thread.
TOP PHOTOS
May 12, 2012
Enjoy jotter's wonderful PictureQuilt™ below. Just click on the picture and it will magically take you to the comment that features that photo. Have fun, Kossacks!