Happy to see this LATimes article on the Obama Administration working to create a level playing field in the trade area today.
Must Admit that I, like many labor fans, have not been very supportive of the President's moves on trade agreements.
Today I read a headline on Google News that gave me cause to celebrate:

U.S. orders tariffs on Chinese solar panels
Commerce Department announces the duties after a finding that Chinese solar panel makers 'dumped' their goods. If approved, the tariffs are expected to have a significant effect on the industry.

We took money from our life savings and installed solar grid tie with battery back-up a couple of years ago and benefited from Obama Admin tax credits. My wife's diary about our personal solar project is here:
White House and My House, Reflections on 10 months of Solar in Central Texas+*
by Jakkalbessie Unfollow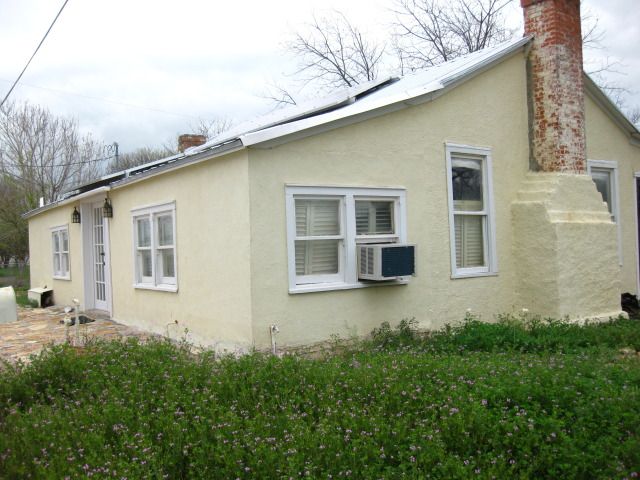 We had really hoped to use US manufactured panels to support jobs in the US, and did quite a bit of online research before finally choosing some that had higher reliability reviews. Meh.
We got cold feet on buying from Evergreen, the US company which had some technical problems with their design, was in the news for financial problems as well , but also suffered from cheap foreign competition. Evergreen eventually went bankrupt. CNET:
Harsh lessons from Evergreen Solar flame-out

by Martin LaMonica August 17, 2011 11:06 AM PD

Evergreen Solar was a darling of Massachusetts politicians until it fell apart. But there's plenty to learn from what went wrong at this once-promising company.
But impressive technology alone doesn't translate to success, as Evergreen found out. One of the biggest advantages that Chinese manufacturers have is access to capital, say analysts. They also benefit from cheap access to land, low interest rates, lower fees for environmental compliance, lower cost of energy, and lower cost of materials, noted Prior.
The article, while not the most current look, does provide interesting history and analysis of US based solar companies and their challenges as they compete globally.
###

Will these Obama Administration proposed tariffs, coupled with earlier tariffs referenced in the LATimes article, help level the playing field for US solar manufacturers and increase opportunity for more job creation?
My guilt meter for not buying from a US mfg flopped up again this week when I read this from Meteor-Blades :

Although the job situation overall has been getting marginally better, what this reduction in benefits duration means is that hundreds of thousands of the worst-hit households will now be without jobs and without the modest safety net that unemployment benefits provide. Republicans argue that this will be a good thing because the benefits just keep lazy people from looking for a job. In fact, not only do the benefits help keep a roof over people's heads and food on the table for those without jobs, they keep other people employed as a consequence of the money being spent in thousands of local businesses.
Gah. Families are suffering, millions without jobs, and the main way I could have helped would have been to buy US produced goods. We chose not to buy from Evergreen for the reasons listed above, but I still second guess that decision.
Tariffs and Jobs
While we ramp up to GOTV now in the election season, imo we should continue to lobby for our Democratic leadership to create a massive jobs stimulus plan, infrastructure repairs, industrial policy, continued green energy industry support, and actions in the trade area that give US companies a fair way to compete and create more jobs. (I know, I know, the Republicans in Congress... still, we should be putting out the plans and visions.)
Though this reported tariff action is not without risks, will for sure not provide short term relief for the current millions of unemployed like extending benefits would, it really seems worth supporting. According to the article it still awaits approval by US Trade officials....
My hope is that the proposed tariffs will eventually encourage more manufacturing jobs here and contribute to lowering our carbon footprint to boot!
Thanks for reading, love to get your thoughts.....