I thought of the popular Annie lyrics for this diary ... which, until we get to the comments, consists of sunrise pictures.
I know I am no blueyedace2 or Eddie C, and I don't have a sophisticated camera (iPhone 4 with a 5.0 megapixel camera), but I saw these skies a few months ago and had to take the best pictures I could of them. May you enjoy them as I did!
But First, A Word From Our Sponsor:
Top Comments recognizes the previous day's Top Mojo and strives to promote each day's outstanding comments through nominations made by Kossacks like you. Please send comments (before 9:30pm ET) by email to topcomments@gmail.com or by our KosMail message board. Just click on the Spinning Top™ to make a submission. Look for the Spinning Top™ to pop up in diaries around Daily Kos.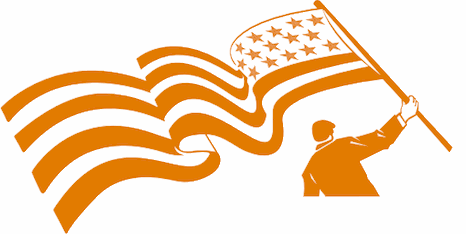 Make sure that you include the direct link to the comment (the URL), which is available by clicking on that comment's date/time. Please let us know your Daily Kos user name if you use email so we can credit you properly. If you send a writeup with the link, we can include that as well. The diarist reserves the right to edit all content.
Please come in. You're invited to make yourself at home! Join us beneath the doodle...
I don't have much to add for these pictures, like most pictures they speak for themselves in very real ways. I am not a photographer, as I mentioned, above. Without doubt I made mistakes in taking them that no photographer would. I am happy to learn, if you have constructive criticism for me! (I am sure it is a no-no to take pictures with a power line in evidence. I just could not quickly or easily get to a location where I could capture the same basic sky view without the line.)
I guess the reason these jumped out at me so was because the sky was just so incredibly vivid on these mornings, with such rich color! Breathtaking!
If you are like me, it is easy to have a great day when it begins with a miracle. May your days begin with brilliant light and color!
Without further ado!
On to tonight's comments, graciously compiled by Top Comments' resident heroine, brillig! Please tip brillig for this wonderful contribution and service!
brillig here - Ben, you sell yourself short. Those are absolutely, amazingly, wonderfully beautiful sunrise photos. I'd find more words but I'm going back to look at the pictures for a minute or two longer, then add the Three Tops.
---
Brillig's ObDisclaimer:
The decision to publish each nomination lies with the evening's Diarist and/or Comment Formatter. My evenings at the helm, I try reeeeallllyy hard to publish everything
without
regard to content. I really do, even when I disagree personally with any given nomination. "TopCommentness" lies in the eyes of the nominator and of you, the reader - I leave the decision to you. I do
not
publish self-nominations (ie your own comments) and if I ruled the world, we'd all build community, supporting and uplifting instead of tearing our fellow Kossacks down.
First, one from grover that just missed last night's deadline:

The Origins of the MittBot, Explained by Elwood Dowd
From Steveningen:

In Denise Oliver Velez's important diary Stop blaming us "blacks" (NC marriage equality), zenbassoon makes several excellent points.
From BeninSC:


Environmental compromise in Wisconsin, courtesy of Scott Walker and minions? le sequoit explains.

Is it really okay if one is a Republican? Perhaps. azrefugee describes events in S. Mississippi after Katrina.

My question: But how do they then vote, azrefugee? Do they undermine the good they did with votes that dramatically contradict their deeds?
---
Top Mojo for yesterday, May 18th, first comments and tip jars excluded. Thank you
mik
for the mojo magic!
1) asdf by Crashing Vor — 173
2) even if he was high by Laurence Lewis — 129
3) Odd Exclusion by VictorLHKOS — 117
4) Condolences. Southern gentlemen and ladies.... by Ralphdog — 105
5) Most excellent sir! by HM2Viking — 89
6) Meanwhile, it is a disgrace to the Sanford PD by lgmcp — 87
7) Some of my favs by trillian — 86
8) This is the new anti-protest tactic. Make illegal by MrJersey — 79
9) The current GOP by Dragon5616 — 78
10) Congratulations, and Fkn brilliant! by Dave in Northridge — 78
11) ps - I don't care what Bill's poll says - by lineatus — 71
12) I see a lot of people around Trayvon's age by virginwoolf — 70
13) I Live in Roy Sch*t's District by TooFolkGR — 69
14) Standing ovation for you!!!!! by PsychoSavannah — 68
15) The SecState doesn't have to be by CFAmick — 68
16) This case makes me sad. The kid was minding by doroma — 65
17) I Hope What He Doesn't Know About How It Would by Gooserock — 63
18) I never understood the propensity to pick by second gen — 61
19) Stays in the system by luckylizard — 61
20) Congratulations! by Steveningen — 60
21) This diary is about my father. I left at 21 by lastlegslaststand — 60
22) !!!!!!!!!!!!!! by lineatus — 59
23) Voter suppression wasn't enough, now by pollwatcher — 59
24) Googled "Romney Bullshit" by Scarce — 59
25) I'm impressed by cybersaur — 58
26) There are many reasons why by Dragon5616 — 58
27) Please add a call for all state Republicans by Seneca Doane — 57
28) I'm not an expert on crazy asshats... by Giles Goat Boy — 57
29) Damned nice registry. Congratulations! by BlackSheep1 — 56
30) Daughters like you will heal the South, Ms Pris. by Grabber by the Heel — 56
---
Top Pictures for yesterday, May 18th. Click any image to be taken to the full comment. Thank you *jotter for the image magic!