But First, A Word From Our Sponsor:
Top Comments recognizes the previous day's Top Mojo and strives to promote each day's outstanding comments through nominations made by Kossacks like you. Please send comments (before 9:30pm ET) by email to topcomments@gmail.com or by our KosMail message board. Just click on the Spinning Top™ to make a submission. Look for the Spinning Top™ to pop up in diaries posts around Daily Kos.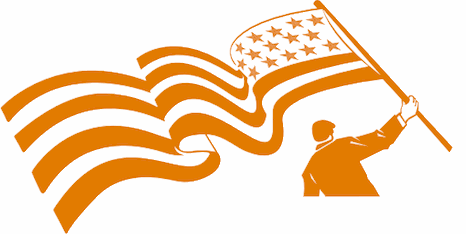 Make sure that you include the direct link to the comment (the URL), which is available by clicking on that comment's date/time. Please let us know your Daily Kos user name if you use email so we can credit you properly. If you send a writeup with the link, we can include that as well. The diarist poster reserves the right to edit all content.
Please come in. You're invited to make yourself at home! Join us beneath the doodle...
When rexymeteorite introduced the group Courtesy Kos last Friday I asked to join as soon as I saw it announced. I believe this group has the potential to be a force for good. So in my diary tonight I thought I would take this opportunity to show this new group my full support. I love Daily Kos. It really is the best site I've found on this vast internet to let my inner liberal Democrat run free. The truth about the Democratic party being a big tent though is on full display here. To be a Democrat is to debate between ourselves. It's something our party has become accustomed to and benefited from. It's in our philosophical blood.
Before the teaparty came along, debate was practically nonexistent in the Republican party. They were a lockstep bunch that did not much embrace dissent. You received your talking points and that was pretty much that. Authoritarianism can be very effective. Then the Republicans thought it would be a swell idea to astroturf a new group into existence. They would whip their base, disillusioned and crushed by the abject failure of the Bush Administration, into a frothing frightened mess and they would call themselves the teaparty. Well actually teabaggers first which still gives me a great chuckle. What started out as a controlled burn got quickly out of hand. Now they had a raging mass of idiots on their hands and they were coming for the centrists first. In four short years they have managed to tear down decades of a carefully orchestrated center right Republican party. Those established Republicans have now been forced to embrace the ugliest tenants of the far right or face the consequences. And they have done this all with unbelievable nastiness. One only need spend an hour at Freerepublic or Red State to see for yourself how they are eating their own. They make our pie fights look positively quaint.
The other thing you will notice while visiting those wasps nests is just how poorly these people argue. Caps lock is usually the cleverest part of their comments. I'm being charitable when I describe these people as not very smart. It's always a relief to come back here and read all of you engaging, competent people passionately giving your point of view. It's that word passionate that's important here. I can be going along through a comment thread where two people are in a heated discussion and learn something from both arguments. This process comes to a screeching halt for me the minute a personal insult is introduced. The argument is lost. The chance to learn and understand has passed. Passions here do run high yes and particularly during election years. It's easy to lose yourself and cross the line of respect. I've done it myself and have always regretted it. Every single time.
So I support this group's efforts to remind us that for the most part people are here because they see the value of Daily Kos. Most importantly we all want to see a more inclusive, socially responsible country. How we can best get there is worthy of serious debate. We should all give our opinions on how to achieve our goals. For the real trolls that would come in here and disrespect that process earns no respect in return. Everyone else here does though. So the next time you feel so tempted in the heat of battling ideas to resort to personally belittling or insulting that other human clacking away on their keyboard, take a moment. Inhale deeply and go back to rationally trying to make your point as best you know how. That's the kind of comment that will stand an excellent chance of winding up on these pages.
Peace out.
TOP COMMENTS
May 20, 2012
Thanks to tonight's Top Comments contributors! Let us hear from YOU
when you find that proficient comment.
From Angie in WA State:
Too good to pass up...this comment by FarWestGirl in this powerful diary by DuzT.
From Benintn:
This comment by RLF came at the end of a thread about Al Gore losing his home state. Romney has so many houses, it's hard to know which one to call home. This comment nailed it, though. From joelgp's diary Breaking Shock Poll: Obama Tied With Romney in Tennessee.
From your diarist Steveningen:
In rexymeteorite's timely diary Courtesy Kos Introductions and Discussion, mapamp shows the spirit behind this new group.
TOP PHOTOS
May 19, 2012
Enjoy jotter's wonderful PictureQuilt™ below. Just click on the picture and it will magically take you to the comment that features that photo. Have fun, Kossacks!