Welcome! "What's Happenin'?" is a casual community diary (a daily series, 8:30 AM Eastern on weekdays, 10 AM on weekends and holidays) where we hang out and talk about the goings on here and everywhere.
We welcome links to your writings here on dkos or elsewhere, posts of pictures, music, news, etc.
Just about anything goes, but attacks and pie fights are not welcome here. This is a community diary and a friendly, peaceful, supportive place for people to interact.
Everyone who wants to join in peaceful interaction is very welcome here.
Good Morning!

lyrics link

Drop in

any time

day or night

to say hello.

---
Bonus Video: May 22, 2012- Montreal, Quebec.
This is what an estimated 250,000 student protesters looks like from the air...
---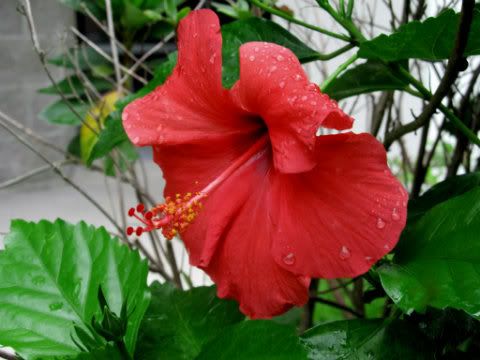 photo credit: Lady Libertine
"With time and patience, the mulberry leaf becomes satin.
With time and patience the mulberry leaf becomes a silk gown."
Chinese Proverb

"The miracle, or the power, that elevates the few is to be found in their industry, application,
and perseverance under the promptings of a brave, determined spirit."
Mark Twain

It isn't the mountain ahead that wears you out; it's the grain of sand in your shoe.
Robert W. Service
News
U.S. ambassador to Afghanistan 'plans to quit'

US Ambassador to Afghanistan Ryan Crocker, a veteran diplomat who previously served as the US envoy to Iraq, Pakistan and Syria, plans to step down soon, CBS news reported early Tuesday.

The surprise news came after the conclusion of a NATO summit in Chicago in which leaders charted a path out of the unpopular war in Afghanistan, where local security forces are to take the lead in combat from mid-2013.

CBS news said the US officials it spoke to did not give a reason or an exact date for Crocker's impending departure, quoting a senior State Department official as saying only that Kabul is "a tough place to serve."
Boeing HQ Shut Down By Anti-Nato Protesters

As one of the largest aerospace and defense contractors in the country, Boeing's headquarters were the target for the final day of action held against the NATO summit and the military plans that would be discussed during the three-day event.
Activists said that the company has played a leading and lucrative role in NATO operations whole simultaneously dodging taxes and taking city money - a clear example of corporate welfare, they said.
The Rise of the New Economy Movement

In 'New Economic Visions', a special five-part AlterNet series edited by Economics Editor Lynn Parramore in partnership with political economist Gar Alperovitz of the Democracy Collaborative, creative thinkers come together to explore the exciting ideas and projects that are shaping the philosophical and political vision of the movement that could take our economy back.

Just beneath the surface of traditional media attention, something vital has been gathering force and is about to explode into public consciousness. The "New Economy Movement" is a far-ranging coming together of organizations, projects, activists, theorists and ordinary citizens committed to rebuilding the American political-economic system from the ground up.
Very difficult to excerpt just a teaser for this, it'd be well worth your while to read the entire article...
How the US Press Lost its Way

You can track the arc of modern American journalism from its apex at the Pentagon Papers and Watergate curving downward to Iran-Contra before the nadir of Bush's war in Iraq.

In the 1970s, besides the Pentagon Papers and Watergate, there were other important press disclosures, like the My Lai massacre story and the CIA abuses — from Iran to Guatemala, from Cuba to Chile. For people around the world, American journalism was the gold standard. [ ... ]

After Nixon's resignation, his embittered allies didn't simply run up the white flag. They got to work ensuring that they would never experience "another Watergate." And it wasn't just a struggle that pitted the press against the pols. [ ... ]

I had arrived in Washington in 1977, as a correspondent for the Associated Press. So I saw the end of that brief golden era of journalism. Jimmy Carter was president at the time. His administration was itself a reaction to the lies of the Vietnam War and Watergate. One of Carter's campaign promises was never to lie to the American people. I recall AP 's White House correspondent, Michael Putzel, taking it on as a personal challenge to catch Carter in at least one lie. It sounds almost quaint today.

Then, came Ronald Reagan. [ ... ]

Obama's Plan to Stick It to Poultry Workers

......the USDA is pushing a new regime for industrial-scale poultry slaughterhouses: The agency wants to fire its own inspectors and let the poultry companies oversee their own kill lines. And that's not all. The proposed new rules would allow the companies dramatically speed up those company-inspected kill lines.
Giant 800 Year Old Cedar Tree Poached From Vancouver Island

A giant 800-year-old red cedar tree has been poached from a provincial park on southern Vancouver Island, but the culprits who repeatedly returned to the site to hack it down may never be brought to justice.

Torrance Coste of the Wilderness Committee said consistent budget cuts over the last decade mean park rangers rarely monitor remote sites such as the Carmanah-Walbran Provincial Park, from where the cedar was chopped.
Peruvian Achuar Indians Visit Alberta Tar Sands

"Condor feathers are sacred for us too, but we never pick them off the ground," Mr. Ayui explained. "To do so is an omen that your wife is preparing to leave you." The group's female representative, a butterfly of a woman named Puwanch Kintui Antich, giggled her affirmation.
Four Climbers Die In Attempt To Scale Mt. Everest

Faced with delays as her team tried to reach the summit of Mount Everest, the Canadian woman who died over the weekend was urged by her sherpas to turn back because she was tiring, but she was determined to pursue her climb, says her Nepalese trekking firm.
Toronto resident Shriya Shah-Klorfine, 33, was one of four climbers who died on the 8,848-metre mountain.
Shell under fire over Arctic plans and pay

"Environmental campaigners and shareholders clashed with Royal Dutch Shell at an annual meeting dominated by concerns over exploration in Alaska, slow progress tackling oil leakages in Nigeria, dividend policy and executive pay."
Shafik? Aboul Fotouh? Mosri? Who knows? Egyptian outcome really is uncertain

CAIRO — Egypt has experienced many historic moments since Hosni Mubarak was toppled from the presidency 446 days ago, but Wednesday marks a true first – the first presidential election in Egypt's history where voters don't already know who the winner will be before they cast their ballots.

The air of uncertainty here is both unnerving and exhilarating, after three decades that saw Mubarak returned to office with nearly unanimous – and rigged – vote totals.

[ ... ]

It's not just the election outcome that's unclear. So is whether the military council that rules the nation now will hand over power to a president. The president's duties are also unclear since Egypt has yet to approve a new constitution. And there are few internal monitors to assess the validity of the polling, opening the door to charges of vote rigging.

Census Bureau says 2010 count was mainly accurate

LOS ANGELES — The 2010 Census continued to miscount the same groups that it has had problems keeping track of in the past, but overall was essentially accurate, officials said Tuesday.

According to an assessment of its count, the Census Bureau said it had overcounted the total U.S. population by 0.01 percent or about 36,000 people, an improvement from the 2000 census, which had an overcount of 0.5 percent.

But the Census had the same problems it usually has in dealing with minorities, renters and young males. The 2010 count of minorities was short by about 1.5 million people, including about 2.1 percent of African Americans and 1.5 percent of Latinos. The percentages of those shortchanged groups are about the same as in the 2000 census.
Private firm SpaceX makes historic launch

"Three, two, one and launch of the SpaceX Falcon 9 rocket, as NASA turns to the private sector to resupply the International Space Station," said NASA commentator George Diller, as the spacecraft blasted off at 3:44 am (0744 GMT) on Tuesday.

[ ... ]

California-based SpaceX, owned by billionaire Internet entrepreneur Elon Musk, is the first of several US competitors to try sending spacecraft to the ISS with the goal of restoring US access to space for human travelers by 2015.

[ ... ]

The three-decade US shuttle program, which ferried astronauts and cargo to the research outpost, ended for good in 2011, leaving Russia as the sole taxi to the ISS until private industry comes up with a replacement.
What happened to the Occupy movement?
Although media coverage has dwindled, Occupy cells are alive and well all over the United States - and beyond.

The mainstream media are eager to administer last rites. CNN declared "May Day fizzled", the New York Post sneered "Goodbye, Occupy" and the New York Times consigned the day's events to fewer than 400 words, mainly about arrests in New York City.

[ ... ]

Brooke Lehman, a central figure in the anti-corporate globalization movement a decade ago, says:


"Compared to a year ago, the level of activity is amazing today. There is a whole new generation of high school and college students being radicalised."

[ ... ]

The real stumbling block for the Occupy movement is also the reason for its success: space, or now, the lack thereof. Understanding the significance of political space and Occupy's inability to recapture it reveals why the movement is having difficulty re-gaining traction.

Americans have become so enmeshed in the transience of work, life, housing, play, finance and the proliferation of virtual spaces that it is easy to forget taking collective action in a shared physical space is how social change happens from below. [ ... ]
Auction claims it's selling vial with Reagan blood

LONDON - A Channel Islands auction house says it's selling a vial that allegedly contains blood residue from Ronald Reagan , a move denounced Tuesday by the late U.S. president's family and his foundation.

The vial being auctioned online was used by the laboratory that tested Reagan's blood when he was treated at George Washington University hospital after a 1981 assassination attempt in Washington, the PFCAuctions house said.

Reagan's son Michael condemned the auction but said he was confident it was not his father's blood.
lyrics link
Blog Posts Of Interest
Juarez I Can Hear You Crying Part 2 on dailykos by davidseth
In case you missed it last night... The Evening Blues 5.22.12 on dailykos by joe shickspack

Congress Is Deaf Expands NSA'a Surveillance Power Despite Whistleblower Disclosures Daily Kos by Jesselyn Radack
A Castro in the Castro Daily Kos by rserven