I have written at some length about the bicycle accident I had on Feb. 17 of this year. It was quite a horrific accident. I landed on my right side, resulting in my femur smashing up though my hip socket, four fractured ribs, a broken clavicle and scapula, and a skull fracture on the right side of my head. A six hour surgery rebuilt my hip, and a four hour surgery repaired my shoulder blade.
Thanks to the skull fracture, I was placed on the TBI (traumatic brain injury) ward of our rehab hospital. There I began my physical and occupational therapy to adapt to the changes and rebuild my strength.
But First, A Word From Our Sponsor:
Top Comments recognizes the previous day's Top Mojo and strives to promote each day's outstanding comments through nominations made by Kossacks like you. Please send comments (before 9:30pm ET) by email to topcomments@gmail.com or by our KosMail message board. Just click on the Spinning Top™ to make a submission. Look for the Spinning Top™ to pop up in diaries around Daily Kos.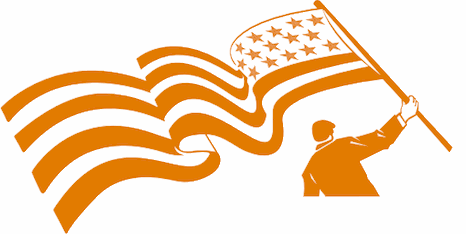 Make sure that you include the direct link to the comment (the URL), which is available by clicking on that comment's date/time. Please let us know your Daily Kos user name if you use email so we can credit you properly. If you send a writeup with the link, we can include that as well. The diarist reserves the right to edit all content.
Please come in. You're invited to make yourself at home! Join us beneath the doodle...
How did the accident happen? I do not know. My first aware thought after the accident was in the intensive care unit of the hospital. I don't even have any memory of my time in the ER.
I know exactly where the accident occurred thanks to an app on my phone which tracks all rides I do. It is an area I know well, a sweeping left hand turn at the bottom of a fairly fast downhill. It isn't a place where any of us has ever had a problem before. It isn't a tight or dangerous turn. Still, that is where my crash happened. As best I can tell, something caused my bike to turn 90 degrees to the left in the blink of an eye. As I was probably traveling down the hill at 25-30 mph, that resulted in my catapulting off the bike and on to my side faster than I could react. Cyclists often break their clavicles when they throw their arms out to break a fall. There wasn't time for me to do that. My clavicle broke when my shoulder hit the ground. We don't believe a vehicle was involved. There were no marks on me that indicated anything other than impact with the ground, and my bike came through the accident with nothing more than a couple of scuff marks.
So, what happened is anyone's guess. (My personal suspicion is that my front wheel was 'swept' out from under me by a deer. I've seen more deer on my rides in the past year than in the dozen years before that. Whatever happened was so fast that I couldn't anticipate it or significantly react to it. That's very rare, as I am a very experienced and safe cyclist.)
The day after my last surgery I was moved to the rehab hospital,, on the TBI ward. Accordingly, all of the other patients on my ward had suffered brain injuries. Some of them were much much worse off than I was. I saw the physical therapist ask one to move her left leg. She either could not figure out which leg that was, from the puzzled look on her face, or she couldn't figure out the words the physical therapist was using to speak with her. Traumatic brain injury is no joke.
A staff psychologist conducted a series of mental and memory tests on me over two days to determine the extent of my brain injury. At the end of the test process I got the verdict from her. "As best I can tell, you are perfectly normal."
What a thing to hear! Normal.
So I said: "That's something of a downgrade. Can I get a second opinion?"
I was joking a bit, of course. But I thought about normal, what it means, the connotations it has. I am not normal, of course, her tests notwithstanding.
I am a Democrat. I care about my fellow human beings. I don't seek advantage relative to them. I seek fairness FOR them, I care about their health, I care about their families, I care about their loved ones. I care about their jobs, I care about their environment, I care about their safety. I care about their education, I care about their creative fulfillment. I care about their happiness.
I have lived all my life in a position of advantage. I was born into a white, middle-class family, I'm male, tall, athletic, blonde (blondes have more fun). I have been given almost every advantage imaginable. I don't belong to any 'out-groups,' groups subject to discrimination or grave prejudice.
Except what I've chosen. I am a Democrat. I am not normal, happily not. Never was, never will be. Not even a traumatic brain injury could take me there.
Because, you see, I take the Golden Rule seriously: Do unto others as you would have them do unto you. Because, as we do unto them, we do unto ourselves, ultimately. We ARE them, they ARE us.
Thank you for visiting tonight! On to tonight's comments, graciously assembled and collated by my role model and hero, brillig!
brillig here: role model? Uh oh... ::brushes lint off shirt::
---
Brillig's ObDisclaimer:
The decision to publish each nomination lies with the evening's Diarist and/or Comment Formatter. My evenings at the helm, I try reeeeallllyy hard to publish everything
without
regard to content. I really do, even when I disagree personally with any given nomination. "TopCommentness" lies in the eyes of the nominator and of you, the reader - I leave the decision to you. I do
not
publish self-nominations (ie your own comments) and if I ruled the world, we'd all build community, supporting and uplifting instead of tearing our fellow Kossacks down.
From bobswern:

From Jesselyn Radack's diary Congress is Deaf: Expands NSA's Surveillance Power Despite Whistleblower Disclosures comes a timely/poignant comment by joe shikspack focusing upon the irony, re: the government's egregious pursuit of whistleblowers....
From Geenius at Wrok:

koosah nails the "one strike and you're out" mentality of strict-father Republicanism.
From lineatus:

plf515 described Mitt to a T in his diary, and Gooserock riffed off it perfectly. (It would make a pretty good sig line, actually.)
From Indycam:

Absolutely a Top Comment by Olympia.

Scarce has this top comment in the bag.
---
Top Mojo for yesterday, May 22nd, first comments and tip jars excluded. Thank you
mik
for the mojo magic!
1) It's not even Birtherism, it's pure racism. by Geekesque — 137
2) Good post. by TomP — 131
3) Public apologies require a lot of character. by Lawrence — 118
4) Let's be clear here by PaulVA — 114
5) Here's one for you by Land of Enchantment — 110
6) I don't understand what you posted by Don midwest — 95
7) Was it necessary... by Miss Blue — 94
8) This was well worth the time. by blueoasis — 90
9) See my comment below. by TomP — 89
10) This is an excellent diary, but respectfully you by elwior — 86
11) I'll be in transit for a short while. by elwior — 85
12) This is what MUST be banged into DNC heads: by antirove — 84
13) Well if nothing else by jalenth — 83
14) Nail.Head.Period. by idbecrazyif — 82
15) I got four calls today by agnostic — 81
16) I find it highly amusing that a political by commonmass — 81
17) Well You Don't Have "Average" ANYTHING If You're by Gooserock — 77
18) kudos to Superintendent Karen Schulte by Wendy Slammo — 72
19) Prove her title wrong. by rserven — 70
20) Apparently, the Democratic party in Washington... by markthshark — 70
21) it's beyond scandalous by alguien — 67
22) If you're not in Wisconsin by Adam B — 67
23) We Can Tell There Was No "Spending Binge" by Kurt Sperry — 67
24) Man oh man by blue aardvark — 66
25) Cory Booker has a future with Harold Ford by Gary Norton — 66
26) but this is classic Slinkerwink by billlaurelMD — 65
27) Drowning in a sea of 1% money by raptavio — 65
28) What you all have done in Wisconsin by fcvaguy — 64
29) New Rule: if you hate the very idea of government, by khereva — 63
30) First line of the diary by Ginny in CO — 63
---
Top Pictures for yesterday, May 22nd. Click any image to be taken to the full comment. Thank you
jotter
for the image magic!