It's been a very long weekend of yard work and I'm exhausted in that satisfied way that only gardening provides me. So instead of getting into anything serious tonight, I'm going to share with you a recipe that has been a smash hit every time I have served it. If you're stuck with something to bring over to Aunt Martha's house for Memorial Day, look no further.
But First, A Word From Our Sponsor:
Top Comments recognizes the previous day's Top Mojo and strives to promote each day's outstanding comments through nominations made by Kossacks like you. Please send comments (before 9:30pm ET) by email to topcomments@gmail.com or by our KosMail message board. Just click on the Spinning Top™ to make a submission. Look for the Spinning Top™ to pop up in diaries posts around Daily Kos.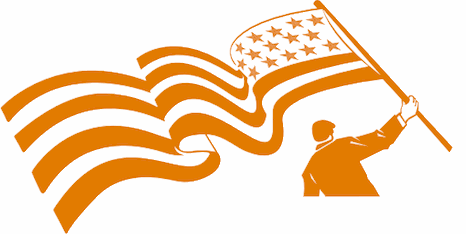 Make sure that you include the direct link to the comment (the URL), which is available by clicking on that comment's date/time. Please let us know your Daily Kos user name if you use email so we can credit you properly. If you send a writeup with the link, we can include that as well. The diarist poster reserves the right to edit all content.
Please come in. You're invited to make yourself at home! Join us beneath the doodle...
One of our very favorite cookbooks is The Enchanted Broccoli Forest by Mollie Katzen and our copy is dogeared enough to prove it. This book has some amazing recipes and I can't recommend it highly enough. I've been making the potato salad recipe from this book for over two decades and it's probably the most requested dish I make. Without further ado, I give you:
30-40 minutes to prepare; several hours to chill
Ingredients
6 medium sized potatoes
1 cup of thinly sliced onions
1 large carrot, scraped and cut in thin rounds
1/2 cup of all-purpose vegetable oil
2 tsp whole caraway seeds
1 cup of peas (I use frozen)
3 large whole dill pickles, chopped (My favorite pickle to use is Claussen)
3/4 to one cup of dill pickle juice (straight from the jar)
1 1/2 tsp of salt
lots of fresh black pepper
cayenne pepper, to taste
3 tbs of cider vinegar
How to make it

1) Scrub the potatoes and cut in potato-salad sized chunks (1-inch cubes).
2) Place the potato chunks in kettle, cover with water, and bring it to a boil.
Cook until the potatoes are tender (don't overcook).
Drain, and rinse in a colander under cold water. Transfer to a large bowl.
3) In a large skillet, cook the onions and carrots in oil, with the caraway seeds,
over medium heat for about 5-8 minutes (at which point the onions should be soft)
Add the peas, and keep cooking another 5 minutes - or until the pease are just
barely cooked through. Add this saute to the potatoes.
4) Add the remaining ingredients and mix well. Cover tightly and refrigerate
until very cold.
I find that making this a day in advance and chilling overnight greatly enhances the flavor of this recipe.
If one of you smarty pants thinks you make a better potato salad than this then I suggest you pony up your own recipe in comments. You will be wrong, of course, but you can still give it a shot.
Now on to Top things!
TOP COMMENTS
May 27, 2012
Thanks to tonight's Top Comments contributors! Let us hear from YOU
when you find that proficient comment.
From Chrislove:

In my diary about how World War II is central to gay and lesbian history, based on Allan Berube's book Coming Out Under Fire, phonatic tells a great story about how Berube changed his life.
From brillig:

In Meteor Blades' must-read Forgotten on Memorial Day, Mike Kahlow envisions a future Memorial Day.
And from your diarist, Steveningen:

I really blew it yesterday and forgot to send in this wonderful comment by SCFrog found in ljcrazyhistorian's diary The Fundamentalist Say They Are Victims of Hate from Homosexuals and Abortionists.

This comment by franklyn in Trix's Sunday Talk diary cracked me up.
TOP PHOTOS
May 26, 2012
Enjoy jotter's wonderful PictureQuilt™ below. Just click on the picture and it will magically take you to the comment that features that photo. Have fun, Kossacks!