Good Morning Kossacks and Welcome to Morning Open Thread (MOT)
We're known as the MOTley Crew and you can find us here every morning at 6:30am Eastern. Feel free to volunteer to take a day - permanently or just once in awhile. With the Auto Publish feature you can set it and forget it. Sometimes the diarist du jour shows up much later: that's the beauty of Open Thread...it carries on without you! Volunteer in the comment threads.
Click on the MOT - Morning Open Thread ♥ if you'd like us to show up in your stream!
In The News:
Texas GOP Senate Primary Heads To Runoff Battle
The Texas Republican Senate primary is headed to a runoff in two months — setting up another showdown between a state party establishment favorite, and a national tea party-backed insurgent. Dewhurst has the support of Perry — who despite his national flameout in the GOP presidential primary, remains a powerful force in Texas — as well as former Arkansas Gov. Mike Huckabee.

Cruz, considered the race's tea party candidate, has attracted right-wing support from the likes of Sen. Jim DeMint (R-SC), Sen. Rand Paul (R-KY), Sarah Palin and others.
GOP Michigan Congressman To Run Write-In Campaign
~OO~
Virtual Blackout From National Media On Voter Suppression In Florida
Florida Governor Rick Scott (R) has directed his administration to purge the state's voting rolls of thousands of registered voters prior to the November election. But his list, which purports to include only "non-citizens," targets mostly Democrats and Hispanics and, as ThinkProgress has documented, may disenfranchise hundreds of citizens who are eligible to vote.

The story of a sitting governor of a state with a history of presidential election shenanigans knowingly purging his own, eligible constituents from the voter rolls is the definition of major news, and yet remarkably, in the first five months of the year, The Washington Post, The Wall Street Journal and USA Today have published a total of zero articles about Scott's actions. The New York Times did slightly better, printing one story on page 16 of the Friday, May 18th edition. The article ran under the credulous headline: "Florida Steps Up Effort Against Illegal Voters."
Meet Bill: The 91-Year-Old Decorated WWII Veteran Targeted By Florida Governor Rick Scott's Voter Purge
~OO~
Report: US Has One Of The Highest Child Poverty Rates In The Developed World
According to a new report from the Office of Research at the United Nations Children's Fund (UNICEF), the U.S. has one of the highest rates of child poverty in the developed world. Of the 35 wealthy countries studied by UNICEF, only Romania has a child poverty rate higher than the 23 percent rate in the U.S.
On The Economic Ladder, Rungs Move Further Apart
~OO~
Quick Links:
Gallup: Veterans Still Going Big For Romney And GOP
The First Lady Cultivates 'American Grown' Gardening
Big 12 Agrees To Annual Bowl Loss Against SEC
Commence jibbering and jabbering!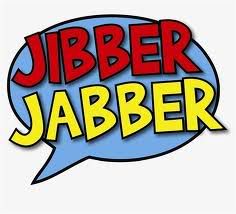 Oh, and Happy Hump Day from Daisy and Lilly!