Here is a good view of the congressional districts of Los Angeles in the 70s where I will discuss each district and how they would vote today.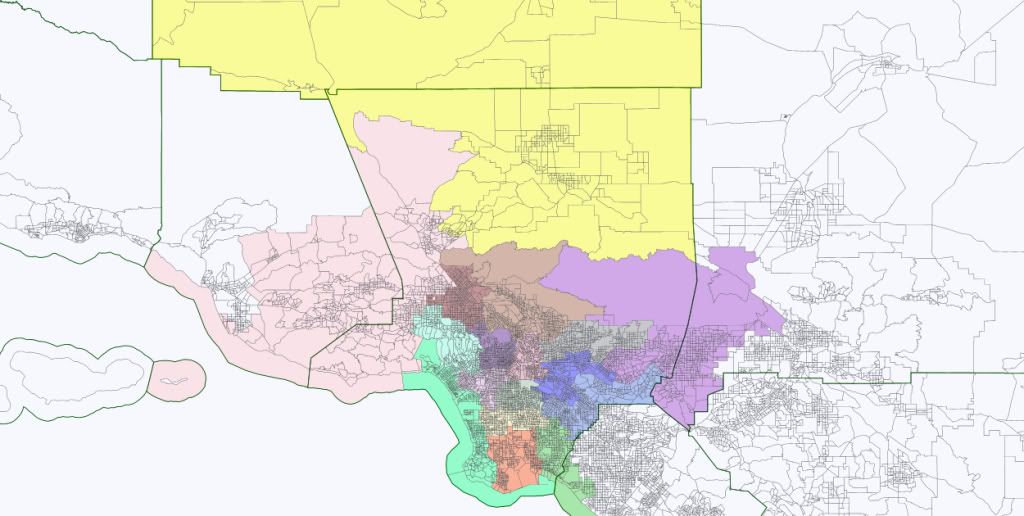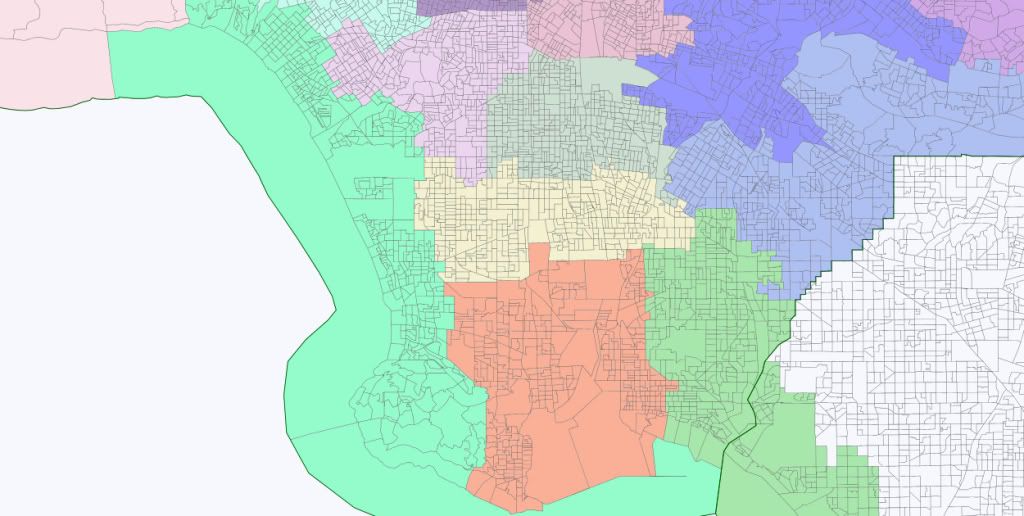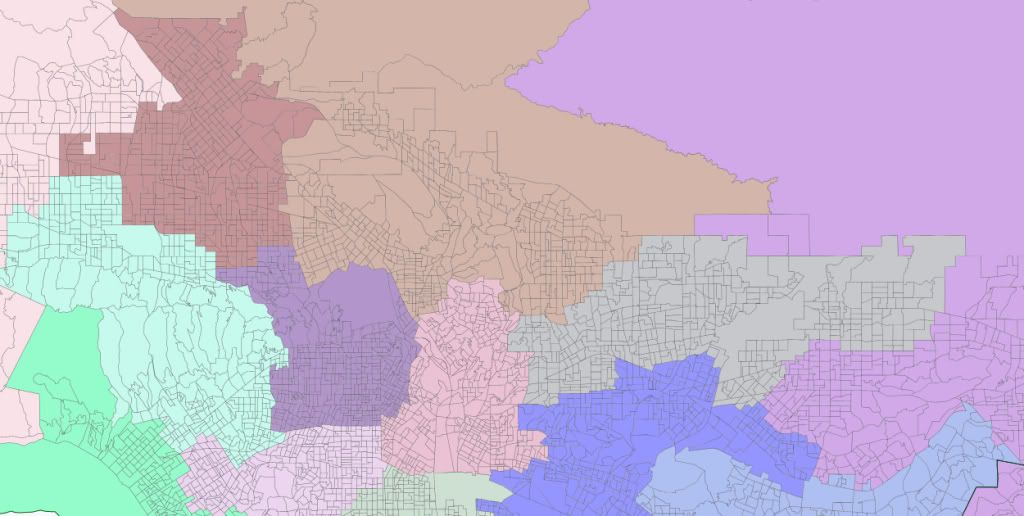 Districts Entirely Within Los Angeles County:
District 21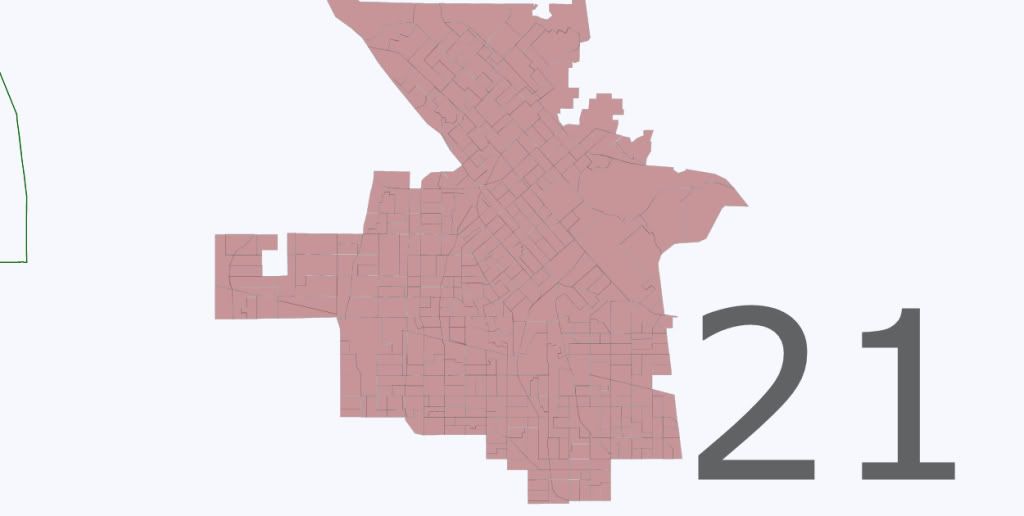 Congressman During Era: James Corman (D)/Bobbi Fiedler (R)
This was essentially the old San Fernando Valley. Many of the residents here held high paying blue collar jobs in the aerospace industry. James Corman was the incumbent here, who had been in office since the early 60s. Throughout the 70s, he was slowly moving up the Ways and Means ladder and was also promoted to DCCC chairman. Corman from day one was a huge believer in civil rights and would go as far to support busing (which was probably adamantly opposed by many of this district's residents). The SFV happened to be the site of forced desegregation in the late 70s and one of the outraged parents over the ordeal was Bobbi Fiedler who was elected to the LA Board of Education. She ran against Corman mostly on that issue and defeated him by 752 votes. It didn't help either that in areas like Pacoima, that would have voted heavily for Corman, there were reportedly hundreds of people leaving lines at the polling stations after they heard Reagan had won.
What happened next: Fiedler benefitted from Barry Goldwater Jr running for the senate in 1982 and decided to carpetbag to his district as she probably knew she would have trouble winning the district again. The district was then won by Howard Berman (albeit somewhat redrawn) in 1982.
Presidential Results
1976: 51-47 Carter
1980: 51-38 Reagan
2008: 75-25 Obama
Demographics: 738,111 residents; 66% Hispanic
CD 22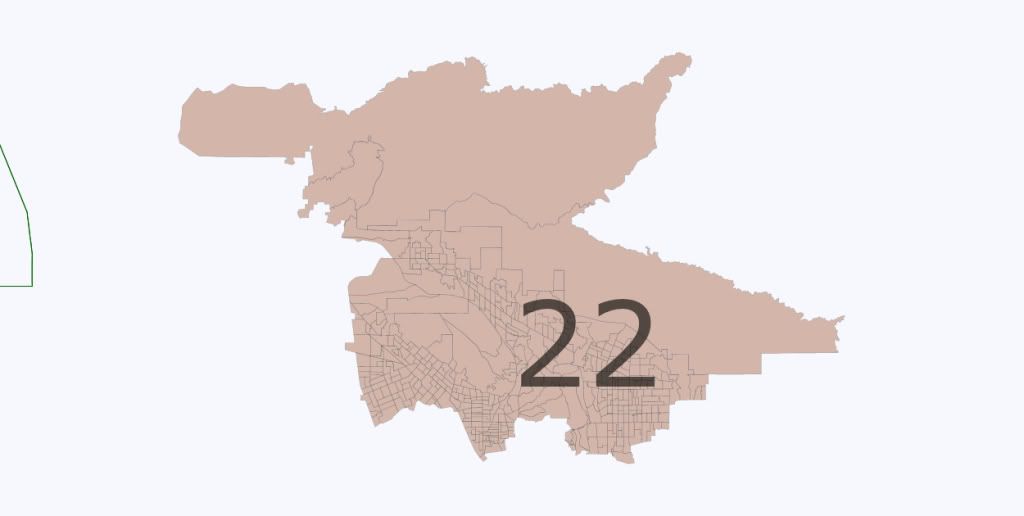 Congessman During Era: Carlos Moorhead (R)
This was the western part of the San Gabriel Valley. Moorhead had a very conservative voting record (lifetime ACU of like 95). This district at the time was mostly old WASP republicans. Of all the districts mentioned, this has seen the most dramatic swing to the democrats
What happened next: The district became hideously shaped in the 80s to pack in every ultragop precinct in the San Gabriel Valley
Presidential Results:
1976: 61-38 Ford
1980: 61-29 Reagan
2008: 67-33 Obama
Demographics: 569,399 residents; 53% White
District 23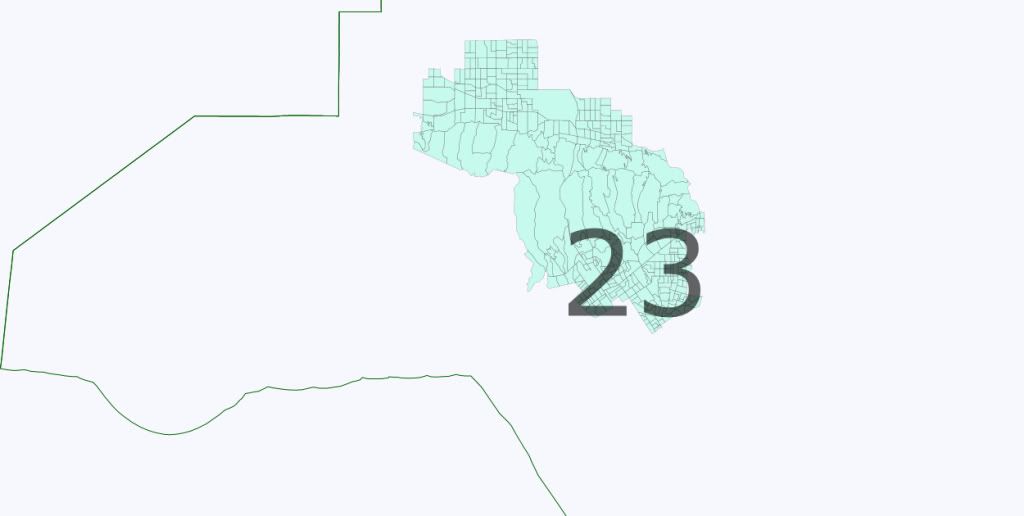 Congressman During Era: Tom Rees/Tony Beilenson (both democrats)
This took in the hollywood area as well as the nicest areas of the SFV. This was a heavily jewish district and also one of the wealthiest in the country. Both Rees and Beilenson were reliable liberal votes in congress.
What happened next: In the 90s, Beilenson's district was redrawn to take in a lot of hostile areas and after a near loss in 1994, retired in 1996.
Presidential Results:
1976: 52-46 Carter
1980: 46-41 Reagan
2008: 73-27 Obama
Demographics: 559,964 residents; 62% White
District 24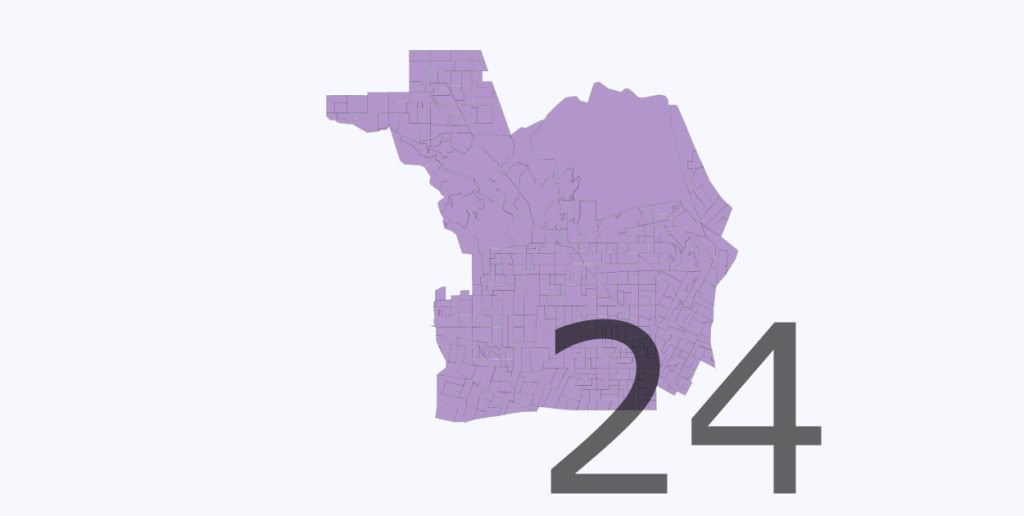 Congressman During Era: Henry Waxman (D)
This was mostly in Ed Roybal's district in the 60s and some of it also in Thomas Rees's district, but when a new heavily hispanic district was created, Roybal decided to run there leaving this open (he himself was hispanic). This opened the seat up for assemblyman Henry Waxman. Waxman was an influential rookie congressman during the 70s and even then, worked hard to fight for clean air
what happened next: Waxman remains in office, though the district has been radically redrawn.
Presidential Results:
1976: 56-44 Carter
1980: 47-41 Carter
2008 81-19 Obama
Demographics: 644,691 residents: 38% Hispanic, 36% White
District 25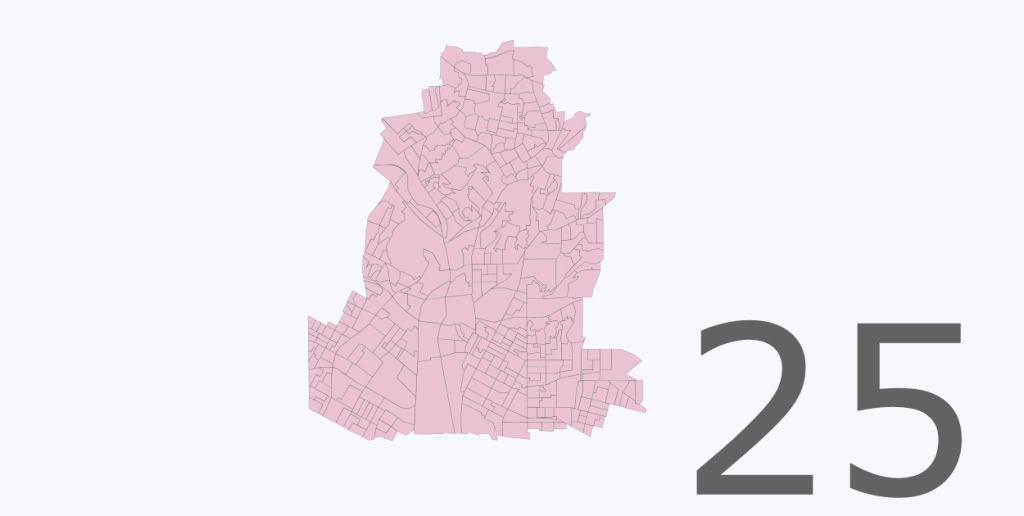 Congressman During Era: Ed Roybal (D)
District 25 took in the hispanic parts of the old 30th and a lot of the old 29th. It contained the home of George Danielson. But Danielson ran in a whiter district when the incumbent of that district retired. Ed Roybal (who is the father of Lucille Roybal-Allard) was the congressman here. Roybal was sort of the hispanic equivalent of Ron Dellums and was one of the most liberal members of congress. In 1978; he was censured for accepting money from Tongsun Park; but was still easily re-elected.
What Happened Next: Roybal retired in 1992 and was replaced by Xavier Becerra. He died in 2005 at 89.
Presidential Voting
1976 62-36 Carter
1980 56-35 Carter
2008 82-18 Obama
Demographics: 592,174 residents; 73% Hispanic
District 26


Congressman during Era: John Rousselot (R)
The San Gabriel Valley's political preference has always been about elevation. The closer to the mountains were the more republican areas and the areas in the flats in the valley were the more democrat. This took in a string of mostly WASP communities in the SGV foothills. Its congressman, John Rousselot, was a far-right republican. He was a former president of the John Birch Society and never shied away from the extremist label. But his district shared his views and happily re-elected him.
What Happened Next: Rousselot had the respect of his colleagues and by 1980, he was in charge of the RNCC. But this proved to be his undoing. He tried to recruit someone to run against John Burton and nearly defeated him. This infuriated his older brother Phillip. According to a book, he got into a drunken, profanity-laced tirade against Rousselot at a party and threatened to draw him out of existence. What happened was that his district was cleaved into three parts. Parts were given to Carlos Moorhead and David Dreier to become a mega vote sink while the more dem areas (Alhambra or Baldwin Park) were given to the 30th. Rousselot probably should have ran in the 33rd district where Dreier was only a freshman congressman, but instead decided to run in the 30th which had a first term democrat congressman. He lost, but considering it was 1982, he managed to do quite well getting 46 percent.
Presidential Voting
1976 Ford 61-37
1980 Reagan 64-27
2008 Obama 61-39
Demographics: 593,951 residents; 39.9% Hispanic, 31.3% Asian
District 27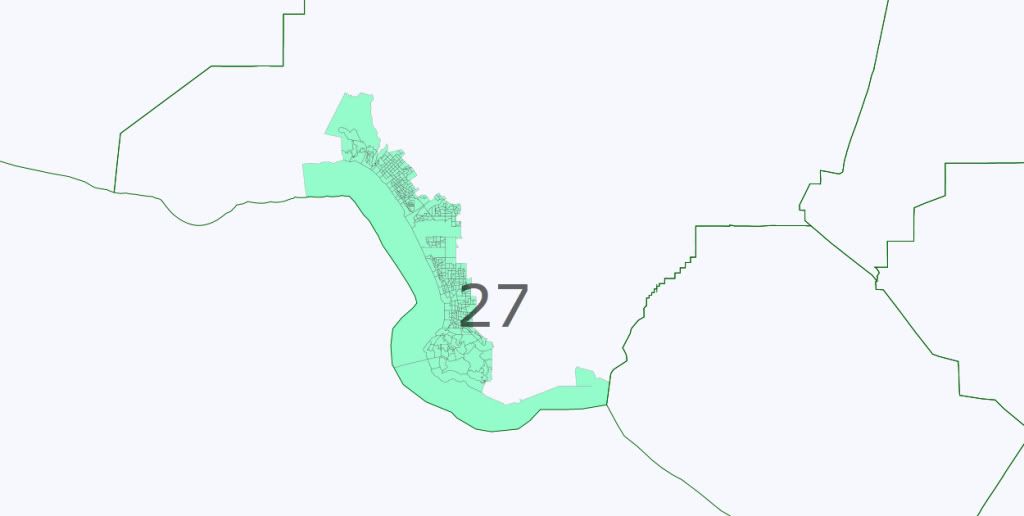 Congressman during Era: Alphonzo Bell/Bob Dornan (both republicans)
This district was like if the 22nd or 26th were on the ocean. The wealthy beach communities (RPV, Manhattan Beach, Hermosa Beach) had a large old midwestern WASP population that could more then outvote the jewish and counterculture areas at the western part of the district. Alphonzo Bell was always the most liberal of any of the SoCal Republicans. He gave his seat up in 1976 to run for the senate. He was replaced by Bob Dornan, who had been in the entertainment industry and had a radio program. Dornan managed to win 54% in 1976. But in 1978 and 1980, after voters realized how far to the right he was, he only got 51% against Carey Peck, the son of Gregory Peck. Dornan's 2-1 margins in the Palos Verdes peninsula managed to wipe out Peck's victory elsewhere. It also helped that Bell endorsed Peck against Dornan.
What Happened Next: Democrats knew that by removing the Palos Verdes Peninsula, Dornan would be a goner. They also added black and jewish precincts from adjoining areas and Dornan decided to run for the senate. The district was then won by Mel Levine.
Presidential Voting
1976: 59-39 Ford
1980: 57-30 Reagan
2008: 65-35 Obama
Demographics: 497,160 Residents; 65.6% White
District 28


Congressman during Era: Yvonne Brathwaite/Julian Dixon (both democrats)
Much of this territory was represented by Charlie Wilson in the 1960s. This area was where all of the well-off blacks in Los Angeles lived. As Wilson's district blackened, he decided to run in a different seat after the 1970 census. Yvonne Burke won this seat who was thought to be a rising star and seen in the same light as someone like Chisholm or Jordan. But in 1978, she gave her seat up to run for state AG. She was replaced by Julian Dixon.
What Happened Next: Dixon remained in office until his sudden death in 2000
Presidential Voting
1976 70-29 Carter
1980 69-24 Carter
2008 89-11 Obama
Demographics: 540,409 Residents; 45% Hispanic, 31.2% Black
District 29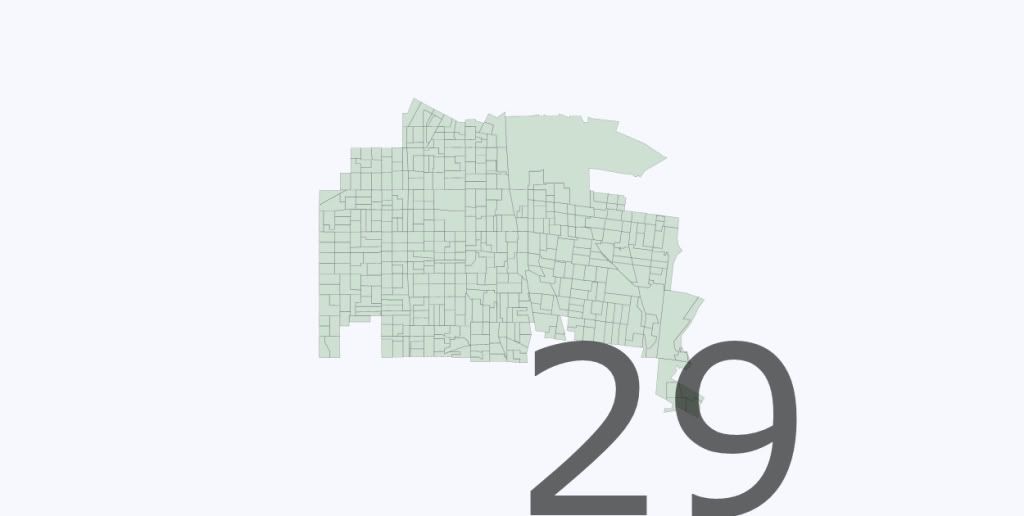 Congressman during Era: Gus Hawkins (D)
Gus Hawkins was the old man of CA politics and had held elected office since the 1930s. He was half black but looked almost completely white. He was also one of the least militant members of the CBC. In the 1960s, his district was probably closer to 75% black and gave HHH something like 92% of the vote. When drawing this district, the judges clearly left out any idea of COI. They added on a good chunk of area east of Alameda which at the time had a reputation of being populated by Archie Bunker/Walt Kowalski types. But they couldn't outvote the black population to the west and Hawkins obviously had no trouble
What Happened Later: Hawkins retired in 1990 and died a few months after his 100th birthday.
Presidential Voting
1976: 80-19 Carter
1980: 80-17 Carter
2008: 92-8 Obama
Demographics: 670,651 Residents; 80.4% Hispanic
District 30 (shaded in blue for better color contrast)


Congressman during Era: George Danielson/Marty Martinez (both democrats)
As I mentioned earlier, the areas in the flats in the SGV were more democrat than the areas closer to the hill. This area was probably the hardest hit by smog and provided a bleak picture for the middle-class residents here, many of whom came to the area in the 1950s in search of the American Dream. This district actually belonged to Chet Holifield, who had been in office since 1943. But he decided to retire and George Danielson, who didn't want to run in the heavily hispanic 25th, decided to run in this district which I'm guessing was 35-40 percent hispanic in 1970. By 1980, the district was up to 62% hispanic and Danielson retired. He was replaced by Marty Martinez.
What Happened Later: The district added democrat precincts from republican districts and the eastern part of the district was put in a new district that was designed to trend democrat during the 1980s. Martinez remained in office until 2000 when he was primaried by an ultraliberal. He switched to the GOP in disgust.
Presidential Voting
1976: 59-39 Carter
1980: 48-44 Carter
2008: 75-25 Obama
Demographics: 613,474 residents; 73.6% Hispanic
District 31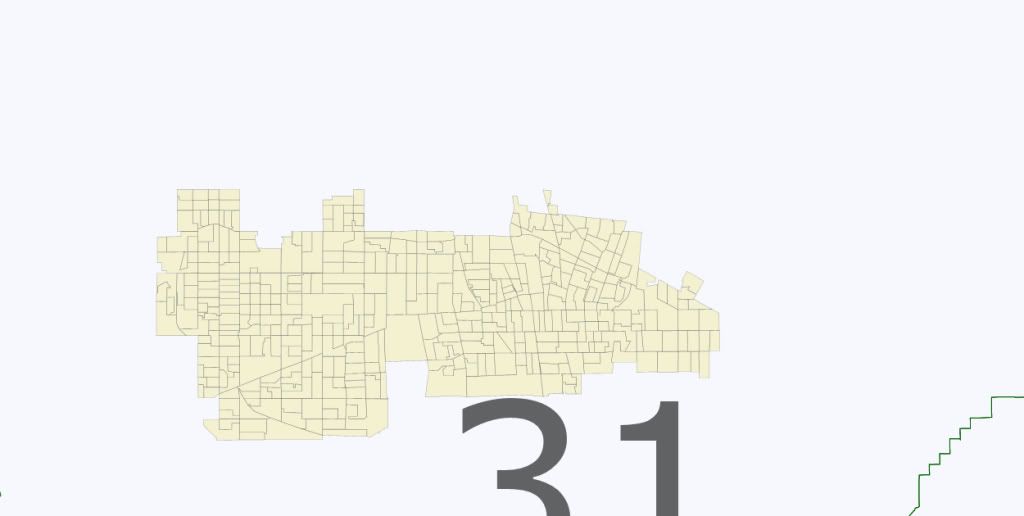 Congressman during Era: Charlie Wilson/Mervyn Dymally (both democrats)
This district was mostly industrial suburban areas just north of the coast and just south of the LA City Limits. This was actually Del Clawson's district in the 1960s but after it was made significantly more democrat, he carpetbagged. Wilson decided to carpetbag here from his older, more heavily democrat district. This was a district that was 35% black. It was black enough to make him a sure bid for re-election but white enough for him to be safe in a primary. Nonetheless, Wilson had a corrupt reputation and was primaried by Mervyn Dymally, a black from the West Indies, and lost.
What happened later: Dymally remained in office until 1992 when he retired
Presidential Voting
1976 65-34 Carter
1980 59-35 Carter
2008 83-17 Obama
Demographics: 600,816 Residents; 61.4% Hispanic'
District 32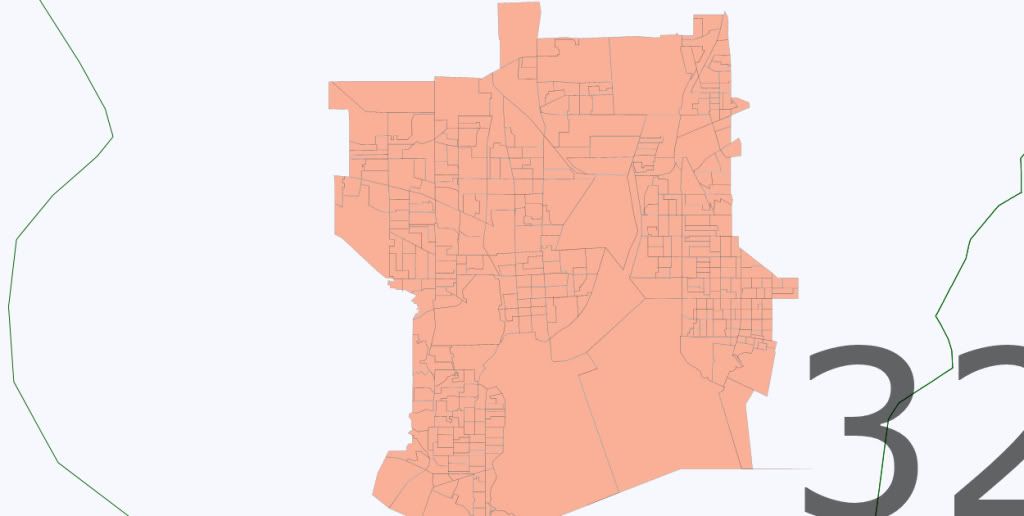 Congressman during Era: Glenn Anderson (D)
This district had a large unionized population, mostly in the merchant and dockyard industries. This district was populated by mostly older, New Deal democrats. Not surprisingly, the district was held by an old time congressman, Glenn Anderson, whose political career went back almost as far as Hawkins.
What happened later: In 1982, the district moved to take in democrat areas from the 34th and became grotesquely shaped. In 1992, the district was redrawn to be more republican and he retired as he was pretty old anyways.
Election Results
1976 54-44 Carter
1980 48-43 Reagan
2008 71-29 Obama
Demographics: 594,564 residents; 48.2% Hispanic, 19.1% White
District 33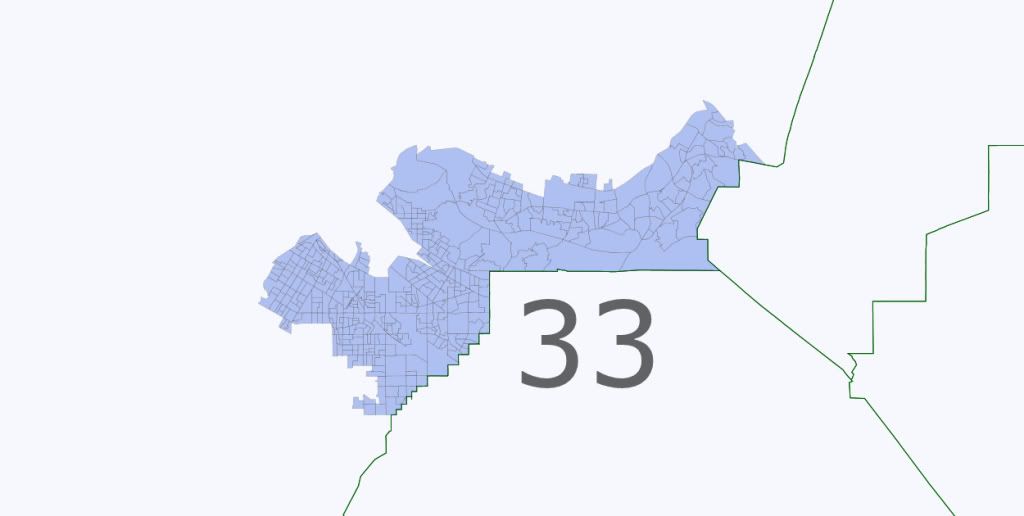 Congressman During Era: Del Clawson/Wayne Grisham (both republicans)
This district essentially ran parallel to the Orange County border. Much of this area was represented by Charles Wiggins in the 1960s. When Clawson's district was made more democrat, he decided to run here and Wiggins instead decided to run in a new Orange County seat. Clawson was almost as conservative as Rousselot. He retired in 1978 and was replaced by Wayne Grisham.
What happened later: The eastern half of this district was removed and put in a new district designed to trend democrat. The rest was added in with the LA Portion of Dreier's district and some of Rousselot's district to form a vote sink. Clawson lost renomination to Dreier.
Election Results
1976 56-43 Ford
1980 63-29 Reagan
2008: 60-40 Obama
Demographics: 659,299 Residents; 53.7% Hispanic
Districts partially within Los Angeles
District 18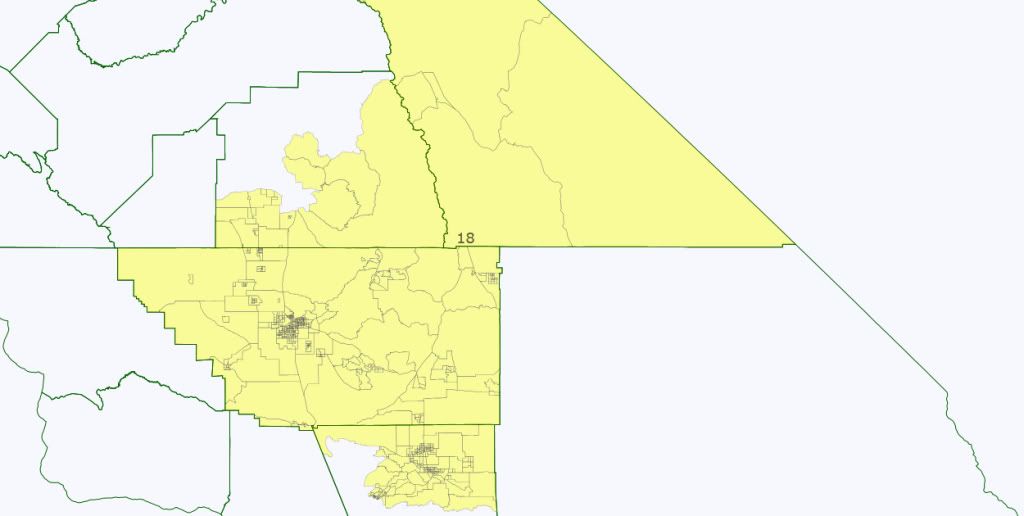 Congressman during Era: Bill Ketchum/Bill Thomas (both republicans)
This contained the communities of Palmdale and Lancaster as well as all of Kern County, Inyo County and a sparcely populated portion of Tulare County. Congressman Ketchum died in 1978 and was replaced by Bill Thomas, who for the seat he represented, was somewhat of a moderate. Of all the districts mentioned, this is the only one whose politics has remained unchanged. For some reason, Bakersfield (where the district is centered on) seems to be an attractable place to live and this seat has enough population for nearly two seats now.
What Happened Later: Thomas eventually became Ways and Means chairman and after his three terms were up, retired in 2006.
Presidential Voting
1976 55-43 Ford
1980 63-30 Reagan
2008 55-45 McCain
Demographics: 1,349,536 Residents; 47.4% Hispanic, 37.6% White
District 20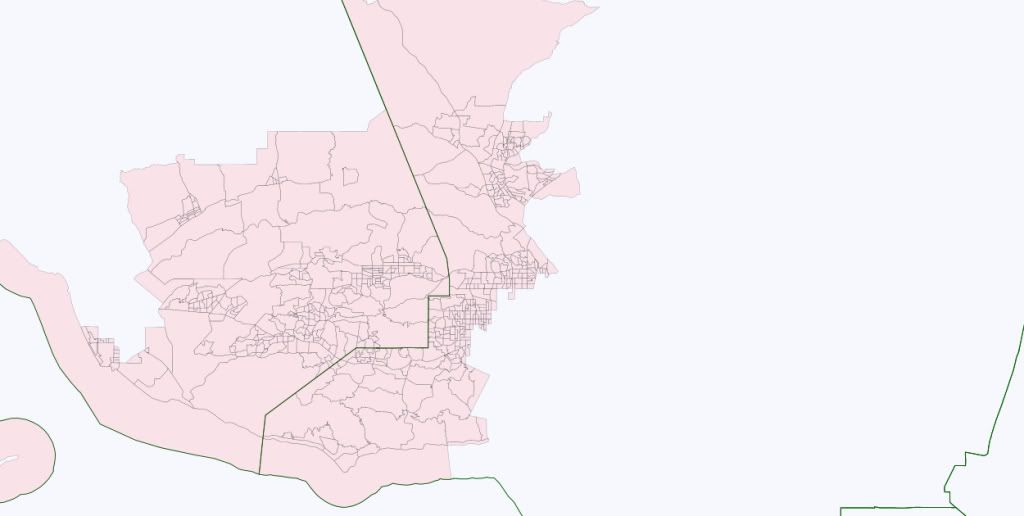 Congressman During Era: Barry Goldwater Jr (R)
Comparing District 20 and District 21 is like comparing the 38th and 39th districts in OC. District 38 had a large white working class population and was a socially conservative area. District 39 was like the 38th only wealthier and very fiscally AND socially conservative. The 20th contained a lot of residents moving out of the 21st as they worked their way up the ladder. It also contained the eastern part of Ventura county in towns like Simi Valley and Thousand Oaks where many former SFV residents were moving to. The difference between this district and the 23rd was that there were few jews here. This district is probably where the term Valley Girl originated.
What Happened Later: Goldwater ran for the senate in 1982 and was replaced by Bobbi Fiedler, seeking a safer district.
Presidential Voting
1976 59-39 Ford
1980 63-26 Reagan
2008 55-45 Obama
Demographics: 1,091,105 Residents; 56.7% White
District 34


Congressman During Era: Mark Hannaford (D)/Dan Lungren (R)
The 34th was based in Long Beach and some other suburban areas of Southeastern Los Angeles county. Those areas were probably leaning Republican. Long Beach had a lot of people from the midwest who had came to the area during the aerospace boom. It was often called "Iowa on the Pacific". This whole area was a boomtown in the 1940s and 1950s. The district was Craig Hosmer's district and he would have been safe, but retired in 1974. This district was then won by democrat Mark Hannaford, who was unseated in 1978 by Dan Lungren. According to the 1982 almanac it writes that Lungren "is on the front lines in the battle for constitutional amendments to outlaw abortion, impose prayer in schools, and prohibit busing."
What Happened Later: The district turned into a vote sink in the 80s by giving the democrat areas to Glenn Anderson and taking away the republican areas of Dornan's district. Lungren gave up his seat in 1988 and was replaced by Dana Rohrabacher
Presidential Voting
1976 56-42 Ford
1980 61-29 Reagan
2008 58-42 Obama
Demographics: 560,973 Residents 44.2% White, 31% Hispanic
District 35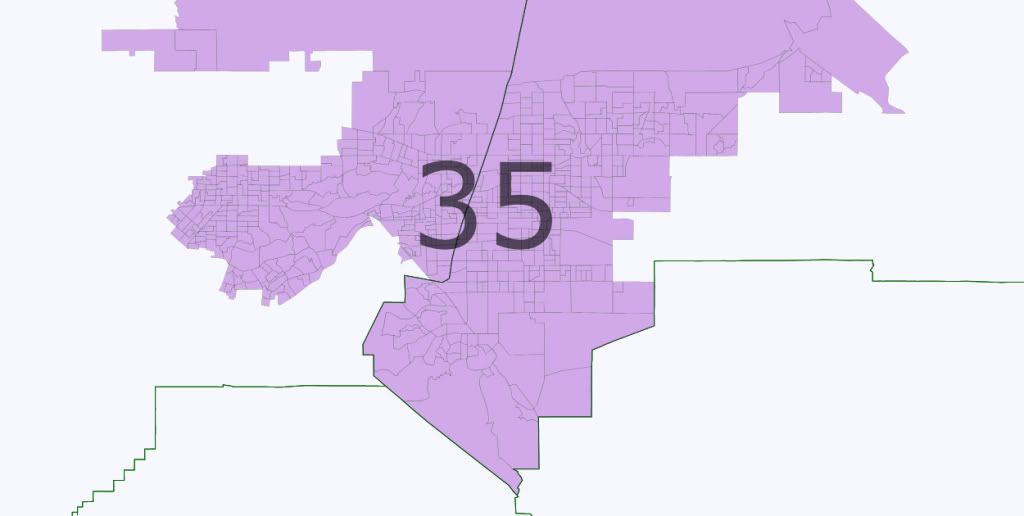 Congressman During Era: Jim Lloyd (D)/David Dreier (R)
This district took in the part of the SGV with the most home construction as well as the eastern and more upscale part of SB County (Chino, Rancho Cucamonga etc). The district was left open in 1974. Vic Veysey, a congressman whose Imperial Valley district was mashed up, decided to run here and narrowly lost to West Covina mayor Jim Lloyd. He was somewhat of a blue dog dem, kind of similar to someone like Cardoza. He won with 54% in 1978 against David Dreier but lost to him in 1980. The 1982 almanac says that "Dreier is one of the most conservative of the new House members, a man whose devotion to the principles of free enterprise probably exceeds his experience with the actual operation of the free enterprise system."
What Happened Later: Dreier's district was moved into SB County and instead of running there, he ran in the 33rd which contained the LA portion of his district and parts of the 33rd and 26th districts. After winning a primary against Wayne Grisham in 1982, he has remained in office since.
Presidential Voting
1976 55-44 Ford
1980 62-29 Reagan
2008 57-43 Obama
Demographics: 1,091,019 Residents; 50.4% Hispanic