The BF and I took a trip to the People's Republic of Austin this past weekend. This was my third time in Austin, and I have to say, I'm in love with that city. Aside from just being aesthetically beautiful, it's just filled with fun, weird (I mean that in the most complimentary way...weird people are my people) people, awesome nightlife, and some really quirky shops and restaurants. Each time we go, we always make a point to find something "Austin-y"...which speaks to the city's uniqueness.
This time, we went out to lunch at a charming little cafe that sells organic, locally grown food items. It was some delicious food when we finally got it, but apparently by "locally grown," they meant they actually had to raise the chickens in the back after we placed our order. But it was all worth it when our bill came to us weighed down by a rock...no doubt, locally grown in an organic rock garden. After lunch, we found a little ice cream booth on the street that sold all these bizarre flavors, including rum and jalapeño peach. This is the kind of stuff you stumble upon in Austin, which is why I keep going back. And don't get me started on Lake Travis, which was so much fun I don't even care that I currently look like a tomato with a flaky, peeling nose.
But perhaps the best experience during the Austin trip wasn't in Austin. It was in a small unincorporated town called Driftwood, just south of the capital city. And, of course, it involved food. Follow me below the doodle-thingy.
But First, A Word From Our Sponsor:
Top Comments recognizes the previous day's Top Mojo and strives to promote each day's outstanding comments through nominations made by Kossacks like you. Please send comments (before 9:30pm ET) by email to topcomments@gmail.com or by our KosMail message board. Just click on the Spinning Top™ to make a submission. Look for the Spinning Top™ to pop up in diaries posts around Daily Kos.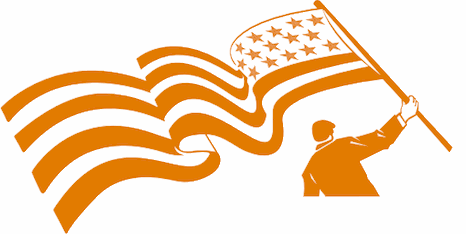 Make sure that you include the direct link to the comment (the URL), which is available by clicking on that comment's date/time. Please let us know your Daily Kos user name if you use email so we can credit you properly. If you send a writeup with the link, we can include that as well. The diarist poster reserves the right to edit all content.
Please come in. You're invited to make yourself at home! Join us beneath the doodle...
I've long maintained that my favorite part about moving to Texas has been the Tex-Mex. You just can't beat dinner at La Mexicana in Houston with one or two or three (or four or five) margaritas. But my Texan friends have kept urging me to try the BBQ. I've never been big on BBQ...hell, before I moved to Texas, had you asked me what "brisket" was, I would have told you it's the chunk of charcoal you put in a grill. Not that Pennsylvanians don't like their BBQ, but not to the extent that Texans do. I just never had an urge to go sample some fine authentic Texas BBQ.
But, when trying to figure out what to do for dinner with a couple of our friends, the BF and I ran across reviews for a place in Driftwood called The Salt Lick BBQ. Neither of us had ever been there, and I hadn't even had Texas BBQ, so we decided what the hell.
You might remember The Salt Lick from the Travel Channel's Man v. Food:
Before we got there, I was expecting...well...a restaurant. But when we pulled in the parking lot, it looked more like some kind of outdoor festival. It was partly indoor and partly outdoor, and country music was loudly playing as men in cowboy hats and big ol' boots walked between the picnic tables. I felt a tad bit out of place in my gym shorts walking around in a cadre of gay men. It was a far cry from the hippietown we'd been hanging out in all day.
The wait was thirty minutes, but that was okay, because there was a lot to see. There was a winery, and we could even step up to the food preparation area and watch how everything was made. This is what we saw to whet our appetites for dinner:
When we finally got a table and were greeted by our hunky cowboy waiter (unfortunately, he wasn't on the menu), we ordered the most popular menu item: the "Family Style," which consists of all-you-can-eat brisket, sausage, ribs, potato salad, cole slaw, beans, bread, pickles, and onions, all for $20/person. Not to mention the special Salt Lick BBC sauce, which was pretty yummerific.
As you can imagine, this meal was quite the undertaking. But I was prepared for it. Or so I thought. Look at me, all excited to dig into those ribs.
I could totally be in a Salt Lick ad.
Simply put, the BBQ was fantastic. My personal favorite was the brisket, but it was all great. Even the potato salad--and I hate potato salad. All the meat came out at once on a big plate, and when it was all said and done, the four of us plowed through three plates--or several pounds--of meat. That's not counting all the bread and potato salad and beans we ate. In short, it was the best $20 I've spent in my entire life. Even if I felt like complete shit after I was done gorging myself. In the end, this is what I looked like:
But it was worth it. And, after almost a year of living in Texas, I'd finally tried some authentic Texas BBQ. It's as good as they said it would be. And if any of you happen to be in the Austin area for anything, I highly suggest you check out The Salt Lick. You won't be sorry.
Well, maybe you will be sorry, because it will require about a week in the gym. But what's a week at the gym when you can have bottomless brisket? :)
TOP PHOTOS
May 31, 2012
Enjoy jotter's wonderful PictureQuilt™ below. Just click on the picture and it will magically take you to the comment that features that photo. Have fun, Kossacks!