This one hits close to home for me, historically speaking ...

I heard Thom Hartmann say this week, that:
--------
the Cherry Farmers near Traverse City Michigan,
have been decimated by the topsy-turvy Seasons this spring.

First the early summer weather tricked all the Cherry Blossoms, from all the Cherry Orchards, to bloom very early.
Next, a harsh frost set in, killing all those Cherry Blossoms.
--------

A little noticed consequence of the continuing march of Climate Change, most likely.
Being from Michigan originally, this Eco-Econ-news bothers me on many levels.
(I even know a family in the Cherry business -- this is NOT good news. Imagine having no income for the year ... and you'll get the picture.)

But who's needs Cherries, Really? Can't we just switch to Strawberry Jams ???



Oh wait, it wasn't just the Cherry Crop that was wiped out by the unstable seasons visiting Michigan, this year ...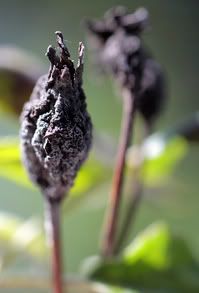 Apple blossoms and fruit sets were destroyed by late frost.
[Image source: Mark Bugnaski, The Kalamazoo Gazette]

Snyder wants disaster assistance for Michigan farmers
Jun 1, 2012 -- AnnArbor.com

A rare extended period of summerlike temperatures in March caused trees to blossom early, only to be hit by April frosts and freezes. Farmers and extension agents say the one-two punch has all but wiped out the tart cherry crop, while other orchard fruits such as sweet cherries, apples, pears and peaches have suffered extensive damage.
[...]

It also cites crop damage due to blizzards, hail, tornadoes, flooding, excessive rain and lightning that occurred between Jan. 1 and May 11.

The governor says the crop losses currently are estimated at $223.5 million.
Bummer farmers,
you lose
.
.
.
.
Wait, what happens when
ALL the Farmers' Crops
get wiped out due to Unstable, Crazy "Climate Change" weather events. (A preview of which
we saw
this spring.)

Who Loses then?

We can't give disaster relief to all of them, can we?

And if we do, WHAT will fill up those super-market shelves, in your neighborhood store? ... and at what cost?
Inquiring (and hungry) minds should want to know ... and should seriously start asking.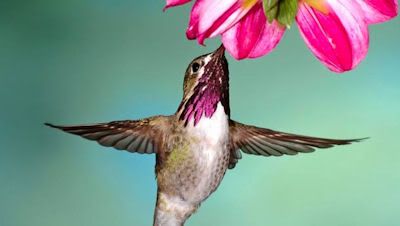 In that complex, intricate Web of Life, what happens next -- when most of the strands, suddenly get broken?
Who loses then?