As most who know me here well know, I am a cyclist. I am not a professional cyclist, but I love to ride my bike, and not just for fitness. If my riding is going well I can also been seen jumping into the races, as well. Prior to my (rather catastrophic) crash on Feb. 17, I was riding exceptionally well and planning on contesting the state road race championships here in June.
My crash had me off the bike for 3 months (I feared it would be 6), and I suffered a great deal of muscle mass loss in the interim. I have now been back riding for a little over a week, 9 rides, 105 miles total, and though I am very weak, physically, I am just delighted to be back out on my bike, on the roads I love!
While I can't ride as I am accustomed, my joy at being back out there is accompanied by one of my greatest pastimes, thinking about things while riding. I think about everything in my life, and almost everything has a political connection of sorts, a way of using it in political discourse.
But First, A Word From Our Sponsor:
Top Comments recognizes the previous day's Top Mojo and strives to promote each day's outstanding comments through nominations made by Kossacks like you. Please send comments (before 9:30pm ET) by email to topcomments@gmail.com or by our KosMail message board. Just click on the Spinning Top™ to make a submission. Look for the Spinning Top™ to pop up in diaries around Daily Kos.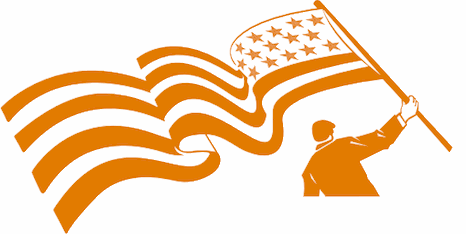 Make sure that you include the direct link to the comment (the URL), which is available by clicking on that comment's date/time. Please let us know your Daily Kos user name if you use email so we can credit you properly. If you send a writeup with the link, we can include that as well. The diarist reserves the right to edit all content.
Please come in. You're invited to make yourself at home! Join us beneath the doodle...
Living in the South, I fight conservatism and its artifacts every day. I fight for the votes of those I ride with, even if that isn't explicitly discussed, even if the prospects for the next election (or the next four) are not promising. I will get some of them over time.
One of the things I have in common with most cyclists is sensitivity to road conditions. Poor quality or damaged roads pose a significant threat to our safety. A moment's inattention can lead to a very bad fall. Potholes, grooves, a crumbling shoulder ... all represent real dangers to those of us on two wheels.
Since much of my riding is in neighborhoods close to my house, there are some roads I know very very well, and I can tell when new damage has occurred to those roads. Almost always the damage is caused by very heavy equipment being driven over those roads for the purpose of developing new properties and building new houses. Vehicles with heavy equipment can cause damage in days or weeks that a fleet of Corollas or Honda Accords could not cause in 50 years.
What is the significance of this? Well, politically, we see countless examples of ways in which taxpayers 'foot the bill' for people who (in the opportunistic minds of conservatives) do not pay their share. Yet, when people they don't regard as political adversaries cause REAL damage that taxpayers have to cover, people like owners of construction companies with very heavy equipment for example, they say nothing. They're fine with that.
They play on political jealousies and contempt, and cultivate it further toward their political enemies, but turn a selectively blind eye to their own inconsistencies and hypocrisies. They pander to their portion of the electorate as if they stand up for them and their taxes, even if there are no problems facing the society that they really care to solve.
Of course, we know better. And, as best we can, those of us in very red states make the arguments one by one to illuminate the hypocrisy and the myriad inconsistencies. I care about every vote. And that I cannot win that vote in 2012 does not cause me despair.
Thank you for reading tonight! And special thanks to Steveningen for formatting all the comments and doing the tops! You are the best!!!
TOP COMMENTS
June 2, 2012
Thanks to tonight's Top Comments contributors! Let us hear from YOU
when you find that proficient comment.
From BeninSC:

This comment from Unit Zero last night is out of recommendability, but I liked it so much I'm including it anyway!

It is often a cop-out to pick a Meteor Blades comment, but this one on jobs and the job numbers made the cut anyway. Sue me! ;)

Is paulitics channeling nonnie9999? You decide!
TOP PHOTOS
May 26, 2012
Enjoy jotter's wonderful PictureQuilt™ below. Just click on the picture and it will magically take you to the comment that features that photo. Have fun, Kossacks!