But First, A Word From Our Sponsor:
Top Comments recognizes the previous day's Top Mojo and strives to promote each day's outstanding comments through nominations made by Kossacks like you. Please send comments (before 9:30pm ET) by email to topcomments@gmail.com or by our KosMail message board. Just click on the Spinning Top™ to make a submission. Look for the Spinning Top™ to pop up in diaries posts around Daily Kos.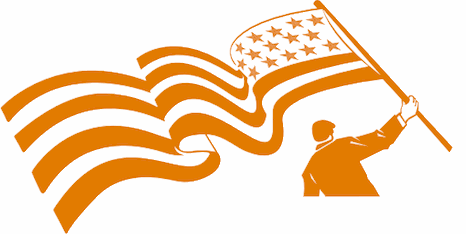 Make sure that you include the direct link to the comment (the URL), which is available by clicking on that comment's date/time. Please let us know your Daily Kos user name if you use email so we can credit you properly. If you send a writeup with the link, we can include that as well. The diarist poster reserves the right to edit all content.
Please come in. You're invited to make yourself at home! Join us beneath the doodle...
Bourbon Whiskey has long been my drink of choice. I love its full-bodied, musty wood and caramel tones. It is the quintessentially American spirit and one full of history and strict guidelines governing the final product which allows it to be called bourbon.
The true origins of bourbon remain murky. There are several conflicting claims as to who actually invented what we call bourbon. It will never be known for certain who the first distiller actually was. The likely history is that there never was one singular inventor of bourbon, but rather it was an evolutionary process brought about by many people experimenting with the already popular corn mash whiskey, colloquially called moonshine. The facts have been lost to the hangover of time. We do know that the techniques of distilling whiskey were brought to this country from Europe where various whiskeys had been produced for centuries. In all likelihood, the bourbon we drink today was a product that was refined by Scottish settlers in the region that is now part of present day Kentucky.

When American pioneers pushed west of the Allegheny Mountains following the American Revolution, the first counties they founded covered vast regions. One of these original, huge counties was Bourbon, established in 1785 and named after the French royal family. While this vast county was being carved into many smaller ones, early in the 19th century, many people continued to call the region Old Bourbon. Located within Old Bourbon was the principal Ohio River port from which whiskey and other products were shipped. "Old Bourbon" was stencilled on the barrels to indicate their port of origin. Old Bourbon whiskey was different because it was the first corn whiskey most people had ever tasted. In time, bourbon became the name for any corn-based whiskey.
The
Evan Williams distillery
is credited as the opening the first commercial operation on the banks of the Ohio River in Louisville in 1783 and is still in production today. Yet this product wasn't called bourbon at the time. It wouldn't be until Elijah Craig, a Baptist minister, opened
Heaven Hill Distillery
that the name Bourbon County Whiskey was introduced commercially. A final refinement to bourbon was developed in 1823 by Dr. James C. Crow known as sour mash, by which each new fermentation is conditioned with some amount of spent mash, the wet solids strained from a previous batch of fermented mash, which still contain live yeast. Zip forward to 1840 when this process finally resulted in labeling the product officially Bourbon.
Bourbon Criteria
In order to be a true bourbon at least 51 percent of the grain used in making the whiskey must be corn (most distillers use 65 to 75 percent corn). Bourbon must be aged for a minimum of two years in new, white oak barrels that have been charred. Nothing can be added at bottling to enhance flavor, add sweetness or alter color. If these requirements are met than the distiller is allowed to call their product straight bourbon. Bourbon that is labeled blended may contain added coloring, flavoring, and other spirits, such as un-aged neutral grain spirits, but at least 51% of the product must be straight bourbon.
Contrary to what many people believe, bourbon does not have to be born in Kentucky to call itself bourbon whiskey. It can be produced anywhere in the United States provided it meets the above minimum requirements. That being said, all but a handful of brands are made in Kentucky and only those bourbons made in Kentucky are allowed to put the name of the state it was produced in on the label.
Another hotly contested fact concerns Jack Daniels. While it is very similar to true bourbon, it cannot technically call itself a bourbon. Jack Daniel's is charcoal-mellowed, which is to say that it is slowly filtered through sugar-maple charcoal prior to aging. The process, called the Lincoln County Process, infuses a sweet and sooty character into the distillate as it removes impurities. But up to and after the charcoal filtering, the Jack Daniel's production is much the same as any other Bourbon. Jack Daniel's and George Dickel are two fine Tennessee Whiskeys though neither can be called bourbon.
I prefer my bourbon with just a splash of water which is called bourbon and branch, although technically branch water comes directly from the stream that the distillery is built on. Some companies even bottle this water, so that the customer can further dilute their bourbon with the original bourbon water. This branch water starts its life in the underground limestone shelf that exists under most of Kentucky and part of Tennessee. The limestone shelf acts as a natural filter for water that passes over it. But tap water will do just as well.
This isn't to say that I don't enjoy other bourbon cocktails. Two I love are Manhattans and Whiskey Sours.
Manhattan (this can be made with either bourbon or rye)
1 ounce bourbon or rye
1/2 oz sweet vermouth
2-3 dashes Angostura bitters
maraschino cherry for garnish
Preparation:
Pour the ingredients into a mixing glass with ice cubes.
Stir well.
Strain into a chilled cocktail glass.
Garnish with the cherry.
Whiskey Sour (Ina Garten's recipe)
Ingredients
3/4 cup whiskey (recommended: Jack Daniel's Tennessee Whiskey)
1/2 cup freshly squeezed lemon juice (4 lemons)
1/2 cup freshly squeezed lime juice (4 limes)
2/3 cup sugar syrup (see note)
Ice cubes
Maraschino cherries
Directions
Combine the whiskey, lemon juice, lime juice, and syrup. Fill a cocktail shaker halfway with ice and pour in the drink mix 2/3 full. Shake for 15 seconds and pour into glasses. Add a maraschino cherry and serve ice cold.
Note: To make the sugar syrup, bring 1 cup of water and 1 cup of sugar to a boil, and simmer until the sugar is completely dissolved. Chill before using.
Around our house we don't just imbibe bourbon. We also use it in a lot of recipes.
Bourbon Glazed Ham

Ingredients
1 (5 pound) boneless ham
1/3 cup bourbon whiskey
1/2 cup packed brown sugar
1 (8 ounce) can crushed pineapple in juice
1/2 cup honey
3 cloves garlic, minced
1 1/2 cups water
1 (8 ounce) can pineapple rings
Directions
Score the surface of the ham, making diamond shapes about 1/2-inch deep. Place the ham in a large, resealable bag. Add the bourbon, brown sugar, crushed pineapple, honey, and garlic to the bag; refrigerate at least 8 hours, turning the bag over several times while marinating.
Preheat oven to 350 degrees F (175 degrees C).
Transfer the ham and marinade to a large baking dish; pour the water into the dish. Attach the pineapple rings around the surface of the ham with toothpicks.
Bake in preheated oven until the internal temperature reaches 165 degrees F (95 degrees C), basting occasionally with the sauce in the pan, 90 to 105 minutes
Bourbon BBQ Sauce
Ingredients
1/2 onion, minced
4 cloves garlic, minced
3/4 cup bourbon whiskey
1/2 teaspoon ground black pepper
1/2 tablespoon salt
2 cups ketchup
1/4 cup tomato paste
1/3 cup cider vinegar
2 tablespoons liquid smoke flavoring
1/4 cup Worcestershire sauce
1/2 cup packed brown sugar
1/3 teaspoon hot pepper sauce, or to taste
Directions
In a large skillet over medium heat, combine the onion, garlic, and whiskey. Simmer for 10 minutes, or until onion is translucent. Mix in the ground black pepper, salt, ketchup, tomato paste, vinegar, liquid smoke, Worcestershire sauce, brown sugar, and hot pepper sauce.
Bring to a boil. Reduce heat to medium-low, and simmer for 20 minutes. Run sauce through a strainer if you prefer a smooth sauce.
I hoped you enjoyed learning a bit about bourbon whiskey. I'm going to turn this diary over to Top Comments, Mojo and Pictures, but not before I share with you what we're having for dinner tonight.
Bourbon-Brined Chicken
Brine
1/4 cup Bourbon
1/4 cup coarse salt
1/4 cup firmly packed brown sugar
4 slices lemons (1/4 inch thick)
2 garlic cloves, peeled and gently crushed
1 tablespoon black peppercorns
1 tablespoon mustard seeds
1 tablespoon coriander seed
Chicken
4 (6 -8 ounce) boneless skinless chicken breast halves
2 tablespoons melted butter
Directions:
To make the brine: in a large nonreactive bowl combine the bourbon, salt, brown sugar, lemon slices, garlic, peppercorns, mustard seeds, coriander seeds, and 4 cups water; whisk until salt and brown sugar dissolve.
Trim any sinews or excess fat off the breasts; rinse breasts under cold running water, then drain.
Place the chicken breasts in a large zip-lock plastic bag; add in the brine.
Let breasts brine in the refrigerator for 2-3 hours, turning breasts twice so they brine evenly.
Set up grill for direct grilling and preheat to high—if using a gas grill, place all the wood chips in the smoker box or in a smoker pouch and run grill on high until you see smoke; if using a charcoal grill, preheat it to high, then toss all of the wood chips on the coals.
When ready to grill, drain the brine off the chicken and blot the breasts dry with paper towels; discard brine.
Lightly brush both sides of the breasts with the melted butter; brush and oil the grill grate, then arrange chicken breasts on the hot grate, placing them on a diagonal to the bars.
Grill the breasts for 2 minutes, then rotate them a quarter turn to create an attractive crosshatch of grill marks.
Continue grilling the breasts on that side for 2 minutes longer.
Turn breasts over and grill until cooked through, 4-6 minutes longer, again rotating them after 2 minutes to create grill marks.
The total cooking time will be 8-10 minutes, depending on the thickness of the breasts.
Test for doneness—poke a breast in the thickest part with your finger; it should feel firm to the touch; or to be safe, you can insert a thermometer in one end—170° is done.
Transfer grilled breasts to a platter and serve at once with your favorite barbecue sauce.
Now on to the Tops!


TOP PHOTOS
June 2, 2012
Enjoy jotter's wonderful PictureQuilt™ below. Just click on the picture and it will magically take you to the comment that features that photo. Have fun, Kossacks!