A special welcome to anyone who is new to The Grieving Room. We meet every Monday evening. Whether your loss is recent or many years ago, whether you have lost a person or a pet, or even if the person you are "mourning" is still alive ("pre-grief" can be a very lonely and confusing time) you can come to this diary and process your grieving in whatever way works for you. Share whatever you need to share. We can't solve each other's problems, but we can be a sounding board and a place of connection.
A link to all previous Grieving Room diaries
I was going to post this on Memorial Day but someone else also wanted that day, so here is my tribute to my beloved Karl, retired Navy Lt. Commander who served in Vietnam twice. Just consider this Memorial Day II. He loved his country and was honored to serve it.
Come with me below the squiggle.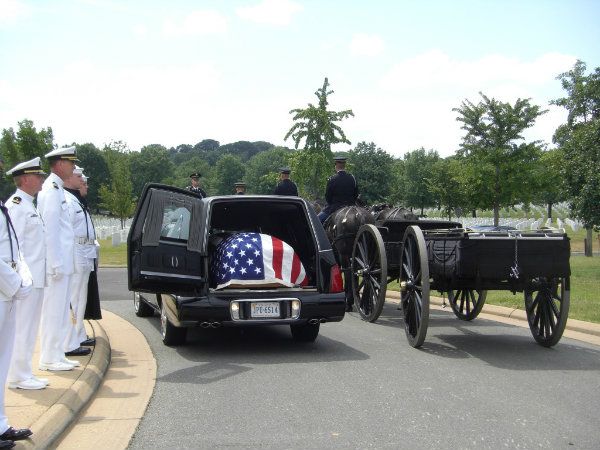 The photo above is from his burial at Arlington National Cemetary. When he knew he was dying, he told me and one of his other family members that he wanted to be buried there. It's a beautiful, peaceful place. He rests there forever next to some of the soldiers killed in Iraq and Afghanistan, some Christian and some athiests and some Muslim.
I wrote this poem about Karl and how much I miss him:
For Karl
I miss you
You loved me
And I blossomed
Then you were gone
Forever out of reach
I miss
Laughing with you at 2 am
Hugging you in the kitchen
Coming home to find
Bread baking or
Chocolate chip cookies
Playing Trivial Pursuit
Or sitting in the hot tub
Watching the sunset
I miss my dependable rock
To lean on when times got tough
I miss your encouragement
Your snuggling
I miss saying,
"I love you."
Every morning
Before I leave for work
I miss
Bike rides at Seashore State park
Flying to Tangier Island
Watching Camelot
I miss the laughter and the tears
And being there for you
When you needed me
I miss your presence
I'm doing ok
Life goes on even after
You lose the person you love
But still
I miss you.