Phil S 33 requested more photos...(like I need asking to put up pics: )
I have to study for the Pub Quiz which is being held tonite so I must hurry.
You do know that ours was the CHAMPIONSHIP TEAM (wanted to say that one more time...heh) from last year?
We saw this good omen on Wednesday afternoon: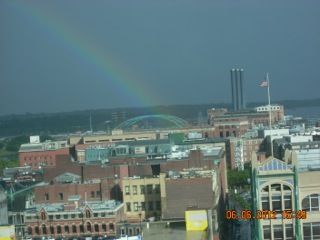 Dee Oliver and Leftycoast around midnight Thursday night. Dee told us of her adventure to find Dominican food and ending up eating Italian on the other side of town...quite the night she had.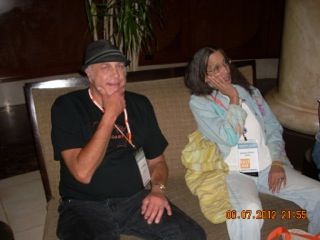 The Fat Lady Sings and Land of Enchantment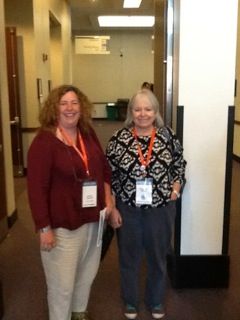 Breakfast Wed. morning
Me, belinda ridgewood, JanF, Vicki Roush, CaBerkley

Oke and Norm before the general session last night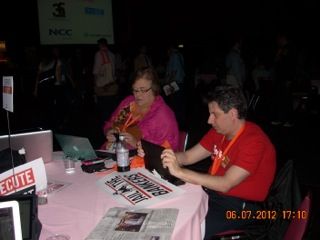 JanF, side pocket, Mary, NeilGulden

Best pic EVAH of Vicki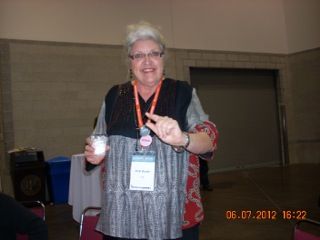 Goldni (you're too dang cute: )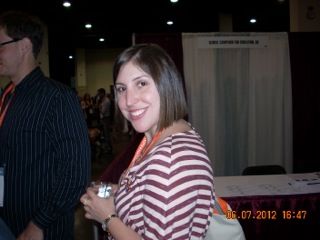 Shayera (she is really great to follow on twitter!)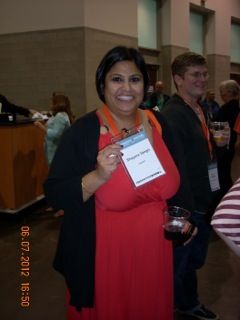 belinda, unaspenser and dopper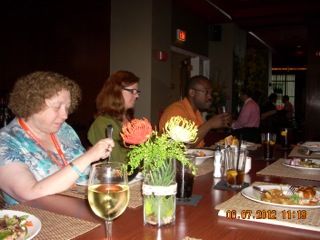 Elon James White...one of my favorites at Laughing liberally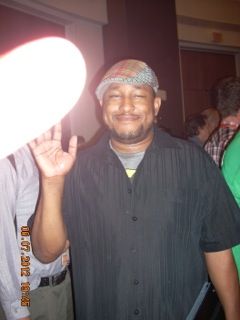 nomandates, navajo, guest speaker at Native American panel, Neil Gulden (ya, he's that guy that married me 50 years ago: )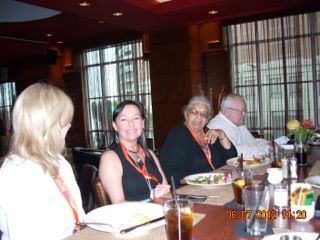 Floja Roja, csk, JanF, belinda ridgewood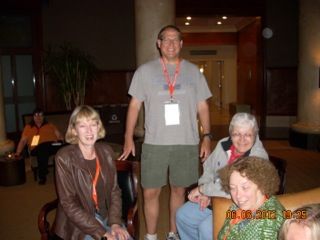 Pretty cool menu from C&J dinner. And speaking of the dinner, applause all around for the wonderful job Bill and Michael did...everything went off as if planned by professional event planners. You guys were terrrrrrific!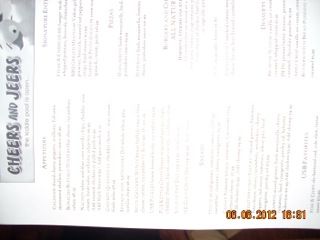 Bill and Michael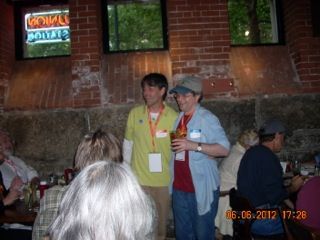 JanF, Ccasas (sorry, her head is down...she was quoted in USA Today today, and Hayden
(remember, she's our resident "married to a Republican, how DOES she do it?)