I've written a little on here about my four years at a Diocesan university. As you can imagine, it's not the most welcoming place for a gay person. I enrolled long before I came out, back when I wasn't sure if I'd ever be out, so I didn't really think much about the Church's hostility toward me. Once I finally did come out, in my sophomore year, I obviously didn't want to uproot myself, leave my friends behind, and get established in another school.
So I stayed. From my fellow students, I found almost complete acceptance. There was one incident in which a guy mocked me and told me I should get an HIV test, but everybody in the room rushed to my defense, and he was actually barred from setting foot in that particular lounge ever again. So life wasn't all that terrible for me. But still, we LGBT students had no place to freely congregate, no organization to call ours, and no safe place to provide to scared LGBT students.
In my last two years at this university, I joined the fight for a gay-straight alliance on campus. It was a long, long road, but we finally got approval at the end of my senior year, largely because of the highly publicized string of LGBT youth suicides that shocked the nation. The diocese realized it couldn't bury its head in the sand anymore with regard to LGBT presence on campus, and the bishop therefore gave approval not only for a gay-straight alliance, but also for an official network of trained LGBT faculty and staff allies. It wasn't complete success. The university initially fought to force any future president of the gay-straight alliance to be single. Seriously. That proposal was eventually defeated. Even the ally network came at a price--all allies must be trained according to "Catholic teaching" (in practice, though, the "Catholic teaching" generally doesn't mean a thing to these LGBT-friendly faculty and staff). By the time I graduated, however moderate our progress, things were at least looking up.
Well, I just got a call from a good friend of mine (I'll call him Ron) from this university, who was instrumental in establishing the gay-straight alliance and defeating the ridiculous proposal to make all presidents single. He called to update me on things at the school. And he had some very good news. So, in the interest of writing about something positive for once, follow me below the fold.
But First, A Word From Our Sponsor:
Top Comments recognizes the previous day's Top Mojo and strives to promote each day's outstanding comments through nominations made by Kossacks like you. Please send comments (before 9:30pm ET) by email to topcomments@gmail.com or by our KosMail message board. Just click on the Spinning Top™ to make a submission. Look for the Spinning Top™ to pop up in diaries posts around Daily Kos.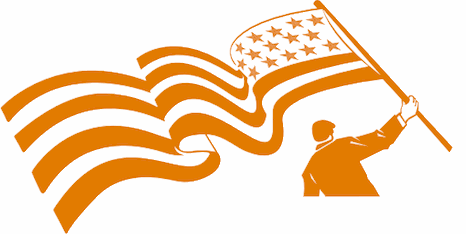 Make sure that you include the direct link to the comment (the URL), which is available by clicking on that comment's date/time. Please let us know your Daily Kos user name if you use email so we can credit you properly. If you send a writeup with the link, we can include that as well. The diarist poster reserves the right to edit all content.
Please come in. You're invited to make yourself at home! Join us beneath the doodle...
Ron is an older, non-traditional student who started out studying to be a priest. Eventually, plans changed, and he ended that endeavor. Then, after wrestling with his identity, he came out as gay, and life permanently changed for him. As I mentioned above, he became very active in the school's small LGBT community and was on the front lines as a sort of liaison between LGBT students and the administration. Being older helped give him legitimacy, plus he already had friendships with some influential priests at the school. I credit Ron's activism with really forcing the administration to respect LGBT students and allow a gay-straight alliance with few strings attached.
The gay-straight alliance officially formed after I graduated. In the time that I've been gone, it has grown into a very successful organization fully recognized by the university. But it didn't happen without a backlash.
Several people in high places do not think highly of having an LGBT organization on campus. The students, however, have no issue with it. In fact, recently, Ron helped forge an alliance between the organization and a fraternity on campus. The gay-straight alliance received quite a bit of publicity as a result. Not many people raised an eyebrow. But some of the priests were just fuming behind the scenes.
Ron told me on the phone about an encounter he had with one of these priests recently.
The confrontation had been brewing for a long time, probably ever since the establishment of the gay-straight alliance. But it all really came to a head when Ron, who is also a writer for the campus newspaper, wrote an article about the gay-straight alliance and the fraternity teaming up to fight hate. Again, there was no real student resistance to this article. But one day when Ron was visiting friends in the theology department, he was confronted by a priest who was shocked and appalled by the article. He asked Ron, "Are you saying that we condone the homosexual lifestyle?"
Ron, taken aback, replied, "I never made a statement about the Church's position on homosexuality."
The priest then said, "It seemed to me that you did. You talk about the bullying homosexuals face. Why don't you write an article about the bullying Catholics face because of their faith?"
That's when Ron--who, remember, used to be studying to be a priest--lost it. He told me on the phone, "Chris, let me tell you, I snapped. I said to that priest, 'When's the last time a kid jumped off a fucking bridge because he's a Catholic? When's the last time a kid put a bullet in his fucking head because he's a Catholic?' And yes, I used that language right up there in that theology department, and those seminarians were running out of that room, probably because half of them are gay themselves." By this time, I was howling. Apparently, the priest didn't have much to say to that.
Ron's experience with the priest shows that there is hostility against an LGBT presence at the university. But what it also indicates is that the hostility is mainly concentrated in an "old guard" in the diocese itself and in the administration. Those in positions of power know that the gay-straight alliance is popular. They know what hellfire would rain upon them if they tried to stamp the organization out of existence. And they just have to deal with it.
The article in question, by the way, won a university journalism award for the best article of the year. The students loved it while the priests were wringing their hands over the homosexual agenda.
Something else Ron told me really made me smile and brought a tear of joy to my eye. He told me about the gay-straight alliance's experience on the National Day of Silence. Purple shirts were distributed showing support for LGBT youth. They expected a small showing of support, but not much more than that.
Well, that day, when Ron went to class, he walked in the door of one of the main campus buildings and saw something that surprised him: a sea of purple shirts. He told me, "I've never seen anything like it. I was dumbfounded. Gay students, frat guys, faculty and staff, and everybody in between were showing support."
I have high hopes for my Alma mater. The students, by and large, are not opposed to the visible LGBT presence on campus. This is something I knew while I was at the university, and it's only reinforced by recent events. The sands are shifting beneath the Church's feet on this issue. That crotchety old priest who confronted Ron is just that--a crotchety old priest who wants the LGBT students to get off his lawn. Well, we're not. We're here, we're queer, and the Church is just going to have to get used to it. The tide is turning at my small Catholic school. I'm sure that my school's experience is not exactly typical, but it does show what kind of change can happen even at a Diocesan institution.
At the risk of sounding cliché, it really does get better.
TOP COMMENTS
June 8, 2012
Thanks to tonight's Top Comments contributors! Let us hear from YOU
when you find that proficient comment.
From Steveningen:

In my Top Comments diary last night, GenXangster gave us this totally sweet and thoughtful comment, complete with the most excellent riff on I'll Be Seeing You that you ever will see.
From Susan from 29:

From TomP's diary Some Senate Dems Signaling They Might Support Extending Bush Tax Cuts For Rich comes this comment from ColoTim that has been said before but needs to be repeated again and again until someone who matters listens.
From leu2500:

In noise of rain's bittersweet post-recall diary, Cartoon Peril's comment got a good chuckle from me.
From Land of Enchantment:

Navajo cracks me up sometimes!
From KelleyRN2:

From today's pootie diary...Andy made it to NN!
From Otteray Scribe:

dmhlt 66 says it all with this photo comment in Clytemnestra's diary about the preacher who is in contention for the Fred Phelps award for hate. As they say, a picture is worth a thousand words.
From JPax:

I rec a lot of comments that are funny, snarky, astute, or make me think even if I disagree, but this one by Doctor Who is so succinct that I think it stands out. It should be a rallying cry.
TOP PHOTOS
June 7, 2012
Enjoy jotter's wonderful PictureQuilt™ below. Just click on the picture and it will magically take you to the comment that features that photo. Have fun, Kossacks!