I was just reading a diary, and when I reached the end of I saw this ad generated by Google. Now if you see this ad, your first instinct may be to completely ignore it because you are as repulsed as I am by the suggestion.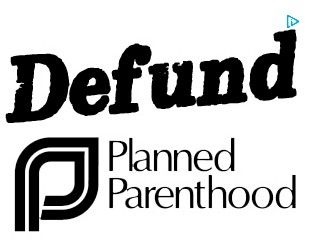 THIS IS JUST A PICTURE OF THE AD. NOT THE AD.

I propose that if you see the ad, you should resist that instinct and click it, but ONLY ONCE!
As I explained last month, in this diary: I confess! I did it! It was wrong, but I did it anyway.

I've been clicking through and reading the many diaries and comments about the incident. Every time I return to the Dailykos homepage, there it is at the top. A Google Banner Ad for Mitt Romney, begging me to click and donate money to the Romney campaign.

I know how those Google ads work. Every time one is displayed nothing particular happens. However, if the ad is clicked, then the owner of the website earns a commission from Google Adsense and the provider of the ad is charged a fee by Google Adwords. I know because I have a website and have both an Adsense and an Adwords account. I also know that with an Adwords account, I have the ability to block my ads from appearing on particular domains. I don't understand why the Romney campaign wouldn't have blocked their ads from appearing at this site.
Here are some guidelines:
(1) Clicking the ad will generate income for Dailykos.
(2) Clicking the ad will charge the organization that placed it a fee.
(3) Only click the ad ONCE.
Google has tracking in place and if one person clicks the ad 100 times, they will consider it cookie stuffing and they will adjust (1) and (2) accordingly. If 100 people each click the ad once, then (1) and (2) are multiplied by 100.
(4) DO NOT SIGN THE PETITION. The action is not required for the organization to be charged for the click by Google. They are charged for the click, not the action of signing the petition.
Also, when organizations set up these ad campaigns, they assign a daily limit on the amount of money they will spend on them. The more clicks that drain that daily limit, the less money available for the campaign to run the ad on other sites that might be more friendly to their cause.
This honestly does go against my moral code ... clicking an ad I know I have no interest in. Usually, I don't do it. But lately, I have rethought that position. If the organizations who place these ads don't have the common sense to block their own ads from showing on sites that don't approve of their politics, then they get what they deserve.
Also, that diary I linked to above where I initially had a problem with a Romney ad ... I haven't seen any Romney ads here in quite a while. So maybe they wised up. The bottom line is this: Clicking on an ad that repulses you actually benefits Dailykos by adding to the commissions DK earns when you click the ad. There is no requirement that you donate, or sign petitions, or do anything else the ad asks you to.
So, if you see the ad. CLICK IT ONCE! And remember this the next time you see an ad that you find repugnant. They are counting on only the people who agree with them to click.