Crossposted at Running Gamak
Part of my life and work as a teacher is to find new angles on familiar ideas. Students at college level (I teach music education) have often already solidified their understanding of what learning means. My job, as I see it, is to make their understanding "liquid" again.
I have lots of tools and props that provoke good discussions along these lines. I have a big Fuller Projection map mounted on dryboard, which puts the whole notion of compass directions in a wholly new perspective. I have another map which shows Africa, entirely delineated by tribal territory — providing a complete reshaping of what national boundaries represent.
Here's another goodie.
This is a children's book written in the UNIFON alphabet, a phonetic reimagining of English that was developed in the 1950s. I found this in my files a while ago and thought I'd share it with you.
The confusions of English orthography are well known, and complaints about them are hardly new. The UNIFON system is a little more than fifty years old, and while I'm not crazy about all the symbols themselves, I do like the idea — especially as a transitional alphabet for people who are just learning to read English for the first time — either adult illiterates, non-Anglophones, or children.
On the other hand, the glorious mish-mash of English spelling can be wonderfully revealing to the etymologically inclined; I'd hate to think of all the clues to a word's provenance and semantic overtones being homogenized by a new symbol set that cares not whether the phonemes it's grinding are originally Latin, Greek, Old Norse, Sanskrit or whatever.
Here's the complete symbol set — one symbol per sound with no overlaps or ambiguities.
The UNIFON alphabet was very effective as a transitional language, helping people move from illiteracy to fluent English reading. The UNIFON website carries a testimonial from a kid who was helped, way back when:

Thursday, January 19, 2006
"...My mother was told that I was 'retarded' and that I would never learn to read....because of the program I returned to school after the summer reading at a 5th grade level at the beginning of 2nd grade.



"I am now a teacher. I am teaching a reading program...." D__ R____
Link

Okay — enough preamble!
Everybody ready to go the zoo?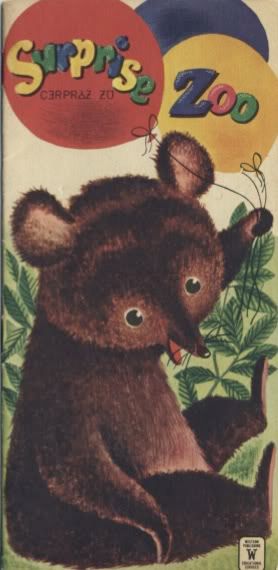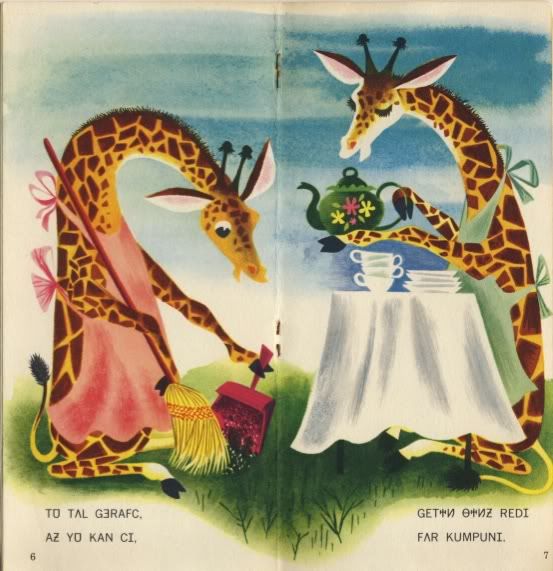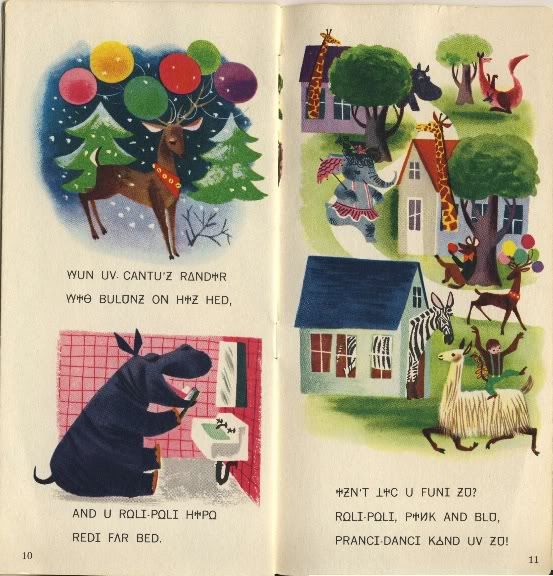 And here's a word on UNIFON's creator:

John R. Malone, a Chicago economist, first developed the UNIFON alphabet in the 1950's. He was working for the Bendix Corporation and was commissioned to develop a universal phonemic code for International Air Services. As a result of a tragic air crash and an immediate demand for quick communication in the air, English was adopted as the universal language among pilots and ground control. John R. Malone's contract was cancelled. Instead, he then used his newly developed alphabet to teach his young son to read in one afternoon thereby recognizing the valuable tool he had created for teaching children to read. For many years he worked to pass on this new method of learning and it was used in a number of schools in the Indianapolis and Chicago area. John R. Malone continues to live in the Chicago area and is a devout supporter of UNIFON. He has seen the success of this reading method in classrooms and with individuals.
This is a fascinating thing to play with. I occasionally pass it out to my students, asking them first to decipher it (takes about 3 minutes), then to imagine a similar approach to music notation (nobody's gotten very far).
Your thoughts and reactions?

Crossposted at Running Gamak