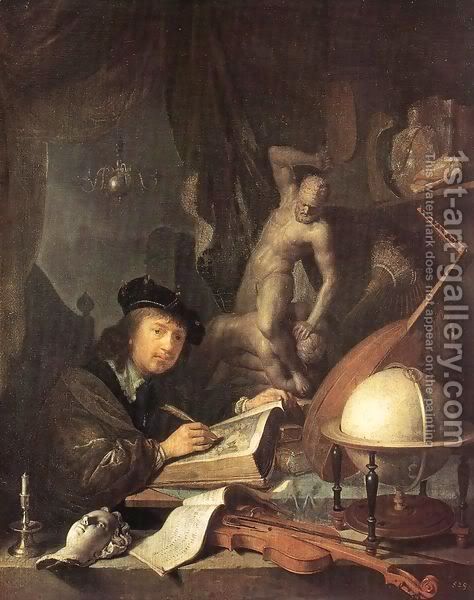 Greetings Kossacks. In place of our usual praiseworthy prose pumping our favored scribblers - and the occasional subtle insertion of a moral or historical tale, or even the assertion that a certain major political candidate resembles Nosferatu the prince of the undead - we instead are gonna craft a plea for other contributors to the series. And explain a little about what we are trying to accomplish here, which works on several levels. Most obviously, this is a forum for those who want to diary about their favorite authors and make the rest of us want to read them. This is especially relevant if the author is perhaps not as well known as he or she should be, maybe just starting out even (although self-promoters are not welcome in this series). And of course topicality is welcome too.
But there are other things we are trying to accomplish here. Let's descend below the fold. . .
I personally write these diaries for several reasons: One, because I like to write with almost the same avidity that, in real life, I like to talk, and on a blog no one interrupts. Two I enjoy the freedom to write whatever I damn well please, behind this screen of semi-anonymity. And three - which gets us to the real point of the matter -there are things I really want to say.
Because this is a on a Democratic blog for a reason. And, without sounding too grandiose about it, the best authors can tell us things that make us better people. And from this we just might be able to improve the world. Surely you will agree that it could use some improving.
Take, for example, an example of a fantastic author who did just that: Martin Luther King, in his 'Letter From a Birmingham Jail'. It is so well written, so imbued with the justice of its cause, that although it deals with a specific time and place, doesn't sound dated at all. In fact, sadly it seems more relevant than ever today:

Oppressed people cannot remain oppressed forever. The yearning for freedom eventually manifests itself, and that is what has happened to the American Negro. Something within has reminded him of his birthright of freedom, and something without has reminded him that it can be gained. Consciously or unconsciously, he has been caught up by the Zeitgeist, and with his black brothers of Africa and his brown and yellow brothers of Asia, South America and the Caribbean, the United States Negro is moving with a sense of great urgency toward the promised land of racial justice. If one recognizes this vital urge that has engulfed the Negro community, one should readily understand why public demonstrations are taking place. The Negro has many pent up resentments and latent frustrations, and he must release them. So let him march; let him make prayer pilgrimages to the city hall; let him go on freedom rides -and try to understand why he must do so. If his repressed emotions are not released in nonviolent ways, they will seek expression through violence; this is not a threat but a fact of history. So I have not said to my people: "Get rid of your discontent." Rather, I have tried to say that this normal and healthy discontent can be channeled into the creative outlet of nonviolent direct action.
Now, in my not-so-humble-opinion, not only is this quote still relevant today in terms of the voter suppression efforts by the moneyed and still overwhelmingly white powers, but it is applicable to other groups as well, which can well be labeled as 'minorities' but actually collectively form the majority as well. Just substitute "OWS' for the negro (or the 99%) and you have the heart of the matter right there, no matter how it is missed or distorted by the puppets in the media.
OK, so to switch gears, a reason to praise the accomplished author is to improve one's own authorial ability - or for those who will not be writers but avid readers, to improve their understanding of what great reading is. Does this have political implications? Of course it does: who is more associated with illiteracy, the OWS who set up their own library in Zucotti Park, or the Teabaggers who sometimes literally do not possess the ability to spell 'Morons'?
And so, because I want all those who write progressively to write well, I might pen a diary praising of all things Strunk and White's: The Elements of style:

Vigorous writing is concise. A sentence should contain no unnecessary words, a paragraph no unnecessary sentences, for the same reason that a drawing should have no unnecessary lines and a machine no unnecessary parts. This requires not that the writer make all his sentences short, or that he avoid all detail and treat his subjects only in outline, but that every word tell.
Ah, those magic words: when writing, every word must tell. It is only surpassed, in my view by Twain's observation that in writing, the difference between the exactly right word and the almost right on is the difference between the lightning and the lightning bug.
Finally, I think that to make relevant points, one must occasionally stray into the unpopular or at least the brazenly different. I don't mean being a troll. I truly hate trolls. I mean mining the swamps for veins of truth, if the truth is truthy enough.
For example, I did a diary awhile back dealing with Ayn Rand's The Fountainhead And it wasn't done merely to piss people off on the site. No, I did it because I thought that there were things that progressives could pick up from someone like that - without subscribing to the basic theory whole cloth - just as one can pick up truths from Marxism without becoming a Leninist. And given what happened in Wisconsin last week, I think it is here relevant: Because many have noted that we got outspent by a substantial margin and lost, and the forces of darkness that outspent us have substantially more money that we do, and this is likely to continue for some time; in fact that is why the laws are shaped the way they are, to insulate those who are the exploiters from the exploited. So some have concluded that the current 'd'emocratic system is unsustainable precisely for that reason -that we will never beat entrenched big money.
I guess what I would say in response is what Ellsworth Toohey - the villain in The Fountainhead, says to Gail Wynand who is this very rich and powerful newspaper magnate (I can think of a few modern real life similarities) just as Toohey is about to break him by calling a strike on his own newspaper. I'll spare you the quote, but what he says is 'You thought you controlled everything by money, but you never thought about what controlled you. You never cared to know, because you were a practical man, and dealt with practical things, and left all the impractical things up to us intellectuals and opinion shapers. Well, now you are learning about what really does move the world and it isn't your money'. Now this is exactly what I think the way forward for progressives is: the control of ideas, the reply of a bogus narrative with a counter-narrative and the enlightenment of a population which will ultimately 'bend toward justice' no matter how much Koch-money is thrown in our way, just as the billy clubs and police dogs of the Alabama cops were ultimately futile in preventing racial justice coming to the entire country.
So this is what I try to accomplish and this is what I invite all Kossacks to step up to the plate and take a crack at.
Interested?