As I noted
earlier
, with the exception of Democrats Bob Menendez of New Jersey and Jeff Merkley of Oregon, Senators on the Senate Banking Committee spent most of the time in a hearing today engaged in heavy petting with JPMorgan Chase CEO Jamie Dimon. Between caresses, it was hard to tell who was testifying to whom.
After Dimon interrupted him three times, however, Merkley took a well-deserved poke:

This is not your hearing. I'm asking you to respond to questions and I also only have five minutes. So, let's agree to disagree. But I think that many analysts have reached the conclusion that if you had applied that Old Testament justice in 2008-2009, JPMorgan would have gone down and you would have been out of a job. And it goes to the enormous frustration on how many companies in the history of the planet have been offered a half a trillion dollars in low interest loans? Not many.
Several Republicans on the committee, as
cited
by Pat Garofalo and Travis Waldron, might as well have been submitting their résumés:
SEN. BOB CORKER (R-TN): We're here quizzing you. If you were sitting on this side of the dais, what would you do to make our system safer than it is and still meet the needs of a global economy like we have?



SEN. MIKE CRAPO (R-ID): Many people say our primary focus from our perspective in terms of policy should be to make sure the banks are properly capitalized. Should that be our primary focus and what other areas of oversight would be the most effective for us in terms of our regulatory structure?

SEN. JIM DEMINT (R-SC): I would like to come away from the hearing today with some ideas on what you think we need to do, what we maybe need to take apart that we've already done, to allow the industry to operate better.

SEN. ROGER WICKER (R-MS): And you said something else that really sort caught me by surprise, and that was this testimony that nobody got all the parties in a room with people in your industry — Democrats, Republicans, and folks affected — and talked about what was needed and what really needed to be fixed. Did I hear you correctly there? Did you volunteer to be part of that conversation?
Most of the Democrats were meek, to say the least, demonstrating one more time why only mild regulatory reform emerged from the economic crisis that has put the screws to millions of Americans—old ones who want to retire but have to keep working, young ones who want to work but can only find jobs, if at all, well beneath their education levels (a setback that will pinion them the rest of their lives) and people in their prime earning years as well.
Next time, perhaps they can bring out the massage table and give him a good rubdown to go along with their kowtow.


---
Blast from the Past. At Daily Kos on this date in 2009:

[Uyghurs to Palau? Why Not My Neighborhood? 90031.] When President Obama's team started hinting that they might bring scores of Gitmo prisoners for trial in the United States, the most bizarre case ever of NIMBYism arose. Congresspeople (and many other Americans) who drool all over themselves at the prospect a new prison may be built in their districts, exclaimed: "No way!" What if they got loose? What if they radicalized other prisoners? What if al Qaeda launched a rescue mission? As for the notion of 17 Uyghurs actually walking free on American streets, joining other Uyghurs who have been here for years, a great shudder went up from the land.

So here is the U.S. offering [$200 million] to some islanders who surely could use the money for all kinds of good things. But here in Lincoln Heights there also are needs. The truth is, if we accept the Uyghurs, we ought to be in line for $400 million. Palau's population is only 21,000, but there are 39,000 or so of us. No reason to wreck the deal by being pushy, however. Like the bottom quintile everywhere, we're used to doing more with less.

For example, because of draconian slashing of public budgets, neither the seven elementary schools nor one middle school in the area will hold summer-school classes this year. And the high school is limiting its summer classes to graduating seniors. That may sound great from the point of view of many kids. But not only do those classes help them keep up academically during the regular year, they also keep a lot of them from winding up in the back of a police cruiser and give relief to their parents. A slice of that $200 million could keep the classes running and some teachers and custodians off the unemployment rolls.
---
The people sitting behind the Senators are the staffers, also known as future lobbyists for JP Morgan.
— @carney via ScribbleLive
---
High Impact Posts. Top Comments.
•••
Top Comments is a long-time feature at Daily Kos that highlights the best, most interesting or otherwise notable comments at the site each day. The TC mavens can't operate without you:
Please send nominated comments (before 9:30 PM ET) by email to topcomments@gmail.com or by the KosMail message board. Just click on the Spinning Top™ to make a submission. Look for the Spinning Top™ to pop up in posts around Daily Kos.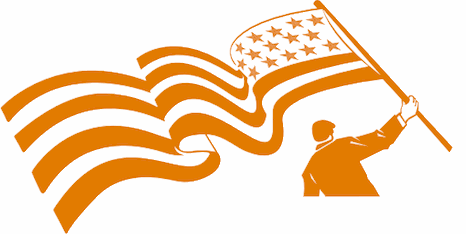 Make sure to include the direct link to the comment (the URL), which is available by clicking on that comment's date/time. Please let us know your Daily Kos user name if you use email so we can credit you properly. If you send a writeup with the link, we can include that as well. Each day's Top Comment poster reserves the right to edit all content.