With the recent disappearance of a couple of familiar voices, people are saying things like, "Who could have known?" I would like to toss out a few suggestions as to how not to find yourself unexpectedly banned, if that is your concern.
This guide is for serious members who want to know how to best avoid the pitfalls that might get a serious member banned. So I don't have to tell any of you, my chosen demographic, that spouting right wing talking points and writing RWNJ asshole diaries is a fast way to get banned.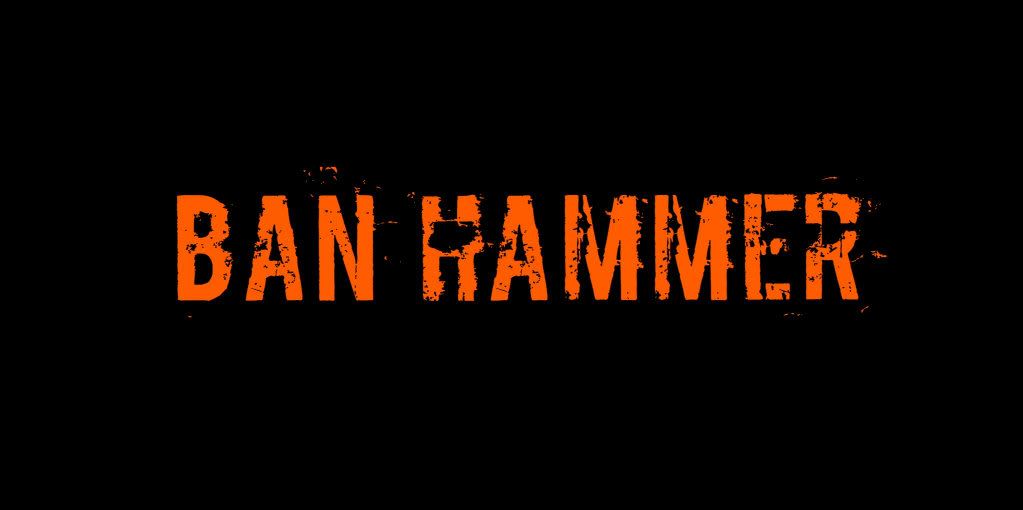 Don't do dickish things in other people's diaries. If you totally disagree with this person whenever they post on this topic, don't click that link. There's no need to show up, alone or with your posse, and start endless threads pointing out to them the error of their ways. It doesn't matter if someone is wrong on the internet. Be better than that to help the civility level on this site.
Don't insult people, swear at them, and call them stupid names. Don't call them a tool of the Republican party just because you disagree on some little point of policy. I mean, really.
If someone you know does 1. or 2. in a diary and got HR'd, don't uprate the comments. Let it go. It is much worse to uprate an HR'd comment than to make that comment.

Don't rec up a comment that has lots of HR's, even if you think they are undeserved. It isn't worth putting yourself at risk if you don't know the whole story.
Don't dig up very old comment threads to illustrate how some other persons or people have a long history of dickish behavior. Just don't.
When it appears that the argument involves people or cliques with some sort of history, don't get involved in the argument. You don't know what really happened.
If you do break one of these rules above and get a warning, take it seriously. They could have banned you without any warning at all.
Discussing established conspiracy theories, like vaxxerism and trutherism. Far-out stuff. New World Order.
Outing someone's real identity or personal information.
Overt racism.
Accusing people of being racists. It is not only possible but necessary to have a discussion without accusations.
Calls for violence. Don't joke about it. It's a serious subject.
That's all there is to greatly improving your chances of not becoming a casualty of the Dkos flame wars.