Someone here on Daily Kos recently said I'm an optimistic person. Well, I try. Some days, I'm more optimistic than others. When you write about a topic like homophobia, as I often do, sometimes you really need to try to find a silver lining. You'll go mad otherwise. It's hard sometimes to find a reason to be optimistic in spite of bigots like Bryan Fischer, Tony Perkins, Maggie Gallagher, and the many others who are actively working against not only LGBT people, but against all who believe in love and equality. You can always point to poll numbers, which are increasingly on our side. But that's awfully abstract. Sometimes, it takes a real-life example to really drive the message that It Gets Better home.
Today, I started reading a story that I thought was going to be mostly negative. In Queens, fifth-grader Kameron Slade was prohibited by his principal from giving a speech supporting marriage equality in a school-wide competition. Bummer, I thought. And yes, it is a bummer. Infuriating, even. But the silver lining, of course, is the speech itself, which Kameron so graciously agreed to read in front of news cameras. It's something you just have to hear for yourself. So follow me below the fold.
But First, A Word From Our Sponsor:
Top Comments recognizes the previous day's Top Mojo and strives to promote each day's outstanding comments through nominations made by Kossacks like you. Please send comments (before 9:30pm ET) by email to topcomments@gmail.com or by our KosMail message board. Just click on the Spinning Top™ to make a submission. Look for the Spinning Top™ to pop up in diaries posts around Daily Kos.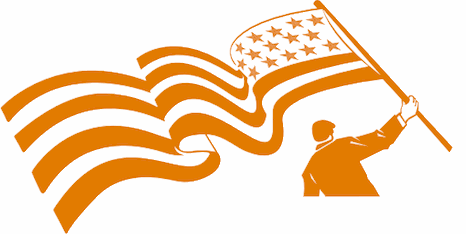 Make sure that you include the direct link to the comment (the URL), which is available by clicking on that comment's date/time. Please let us know your Daily Kos user name if you use email so we can credit you properly. If you send a writeup with the link, we can include that as well. The diarist poster reserves the right to edit all content.
Please come in. You're invited to make yourself at home! Join us beneath the doodle...
Here is the speech Kameron was planning to read in front of his school, read by the young speechwriter himself:

And here's the transcript, in case you can't watch the video:

President Barack Obama recently talked about same-gender marriage with his wife and two daughters. Some people are for same-gender marriage, while others are against it. Like President Obama, I believe that all people should have the right to marry whoever they want. Marriage is about love, support, and commitment. So who are we to judge? If we judge people like this, this is a form of prejudice. We must learn to accept and respect all differences. Last year, I had the opportunity to hang out with my mom's two friends Ora and Kiana [SP?]. These two women are in a relationship together. They have a beautiful daughter named Kayla. Some people may disagree with their relationship. After spending the day with them at White Post Farms and having dinner at Chili's, my mother explained their relationship to me. This family seemed like any other family. They seemed happy, and best of all, they seemed to love each other. The only difference was that there were two moms instead of a mother and a father. Since this was a new experience for me, I was curious to learn more. My mom is very open with me about same-gender marriage. However, some adults may feel uncomfortable and think it's inappropriate to talk about this to children. I think adults must realize that as children get older, they become aware of these mature issues that are going on in the world. If children read or watch the news, they can learn about things like same-gender marriage, so what's the point in trying to hide it? In conclusion, I hope that everyone understands how important it is to respect everyone for who they are. Same-gender marriage is becoming more popular. I believe that same-gender marriage should be accepted worldwide and that parents and teachers should start to discuss these issues without shame to their children.
Isn't that something? When I was in fifth grade, I was more concerned about video games than pressing human and civil rights matters. I'm so proud of Kameron. Not only is he right about marriage equality, but choosing to deliver this speech in front of his peers was an act of bravery. Rather than care about what others would think, he chose to speak out. I want to give him a big ol' hug just for that.
The principal stuck to her decision, but she will allow the speech to be made at a special assembly of fifth-graders on Monday. But I guess the point of this diary is not so much what the principal did to obstruct Kameron's speech. Because even though the principal stopped the speech from being delivered in the competition, Kameron's opinions weren't changed. They will remain, probably for the rest of his life. And I suspect there are many more children just like Kameron who just don't see what the big freakin' deal is. You can stop a speech from being given, but you can't change the fact that young people like Kameron represent a cultural tide change.
So yes, I'm optimistic today. Hopefully you are, too. We have a lot to be depressed about, even in this story, but children like Kameron are what make me hopeful for our future.
TOP COMMENTS
June 15, 2012
Thanks to tonight's Top Comments contributors! Let us hear from YOU
when you find that proficient comment.
mdmslle sent in this comment by Trix from Jed Lewison's diary covering President Obama's announcement of his administration's historic new policy toward DREAM Act kids.
From anonymous (If you're the one who sent in this comment, let me know so I can give you credit!):

This comment by Democratic Luntz in his diary about "vaginas" made me chuckle. I love how we can almost always find something to laugh about in serious issues.
From your humble diarist:

irishwitch's diary V-A-G-I-N-A! Vagina! Say it Loud. Say it Proud. elicited some really great comments. This one by patchmo13 gave me a laugh. And I really liked LSophia's awesome suggestion.
TOP PHOTOS
June 14, 2012
Enjoy jotter's wonderful PictureQuilt™ below. Just click on the picture and it will magically take you to the comment that features that photo. Have fun, Kossacks!