On Wednesday the province of Ontario updated its Human Rights Code for the first time since it was altered to include protection on the basis of sexual orientation in the 1980s. Protections on the bases of gender identity and gender expression were added to the statute.
New Democrat Cheri DiNovo, who tried for six years to amend the code with three previous private member's bills, called the vote historic, and said it would prevent discrimination against transgendered people looking for a job or a place to live.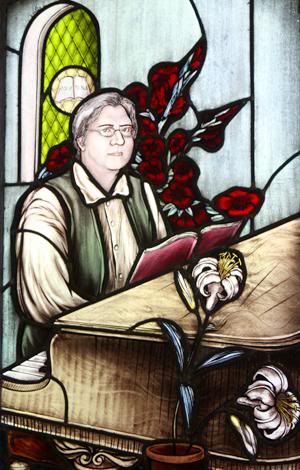 The bill adding the protection was called
Toby's Act
in honor of transman
Toby Dancer
, who died of a drug overdose in 2004. At the time Dancer was a member of DiNovo's congregation.
To me, it's homage to a dear, dear friend who was lost — as many transgendered folk are lost — to suicide.
Toby's Act was co-sponsored by Progressive Conservative MPP Christine Elliot and Liberal MPP Yasir Naqvi.
This is absolutely historic. This will be the first jurisdiction in North America outside the Northwest Territories to have included trans people as full citizens truly and given them human rights along with everyone else.

--DiNovo
The time has come.

Everyone's rights need to be protected. It's a breakthrough point.
I really congratulate Cheri for her persistence to bring this forward and for the trans group to keep coming back with it … and educate us along the way.

--Christine Elliot
Naqvi noted that the 50th anniversary of the Ontario Human Rights Code was June 15. He also noted the change was needed because there was lack of clarity in the protection from discrimination on the basis of sex.
Just like we did back in the 1980s with sexual orientation, we will now be protecting the rights of the trans community in Ontario.

There is ambiguity because it was not categorically listed. What this does is ensure that we send a very clear message … and put in effect clear protection for the trans community in Ontario.

--Naqvi
Dierdre Pike
works with the Social Planning and Research Council of Hamilton and says that the bill will offer more protection.
"[Two shelters] had situations where trans people were being turned away," said Pike. "You may come in and you have a female name and look female, but you have a penis, so we can't really put you in a women's shelter."

Pike said several organizations in Hamilton have since changed their rules to accommodate transgender women into their women's shelters, and now it's time for more organizations to increase acceptance of different gender presentations.

"Now is the beginning of educating people in Hamilton about the trans community here," Pike said.
Reactions from members of the Ontario trans community are here:
Earlier this month Ontario passed a pro-GLBT anti-bullying bill, 65-36. The Catholic Church, of course, opposed the action.

There are values that transcend any one faith. And if you talk to parents, they'll tell you. They want their kids to be respected and accepted, they want their schools to be caring places, ideally we'd like to see them as a bit of an extension of the home in terms of the comfort level that our kids might enjoy inside their school.

--Premier Dalton McGunity
Manitoba is expected to go even further than Ontario
this coming week, moving to add protection under the
Human Rights Law
to not only transgender Manitobans but also those who are considered "socially disadvantaged" (the homeless, poor, and uneducated).
Meanwhile, on the national level, a bill (C-279, sponsored by NDP MP Randall Garrison - Esquimalt/Juan de Fuca) to amend the Canadian Human Rights Act and the Criminal Code to protect and respect gender identity and expression passed second reading with the aid of conservatives, 150-132.

Jack Fonseca, Project Manager with Campaign Life Coalition, has called the bill "lunacy," pointing out that one bizarre effect of the bill would be to create a legal right for a man who calls himself transgendered to use a public bathroom intended for women. Critics of the controversial private members bill have dubbed it the "bathroom bill" for this very reason.
That's a surprise.