Why We Celebrate Juneteenth
Commentary by Black Kos Editor Denise Oliver-Velez
There are those who say that we should put our history of enslavement behind us.
There are those who think it was a period in the distant past and has no bearing on our present.
And then there are those who think that simply because their ancestors arrived here far after the end of enslavement, that they received no benefit from it.
I differ strongly with these perspectives.
The history of the enslavement of Africans, and their descendants is part of the foundations of this nation-only eclipsed by the attempted and almost successful genocide of Native Americans.
The latter was to erase all claimants to the land, the former was to build its wealth in perpetuity with unpaid labor. North and South.
Juneteenth is the oldest known celebration commemorating the ending of slavery in the United States. Dating back to 1865, it was on June 19th that the Union soldiers, led by Major General Gordon Granger, landed at Galveston, Texas with news that the war had ended and that the enslaved were now free. Note that this was two and a half years after President Lincoln's Emancipation Proclamation - which had become official January 1, 1863. The Emancipation Proclamation had little impact on the Texans due to the minimal number of Union troops to enforce the new Executive Order. However, with the surrender of General Lee in April of 1865, and the arrival of General Granger's regiment, the forces were finally strong enough to influence and overcome the resistance.

Later attempts to explain this two and a half year delay in the receipt of this important news have yielded several versions that have been handed down through the years. Often told is the story of a messenger who was murdered on his way to Texas with the news of freedom. Another, is that the news was deliberately withheld by the enslavers to maintain the labor force on the plantations. And still another, is that federal troops actually waited for the slave owners to reap the benefits of one last cotton harvest before going to Texas to enforce the Emancipation Proclamation. All of which, or neither of these version could be true. Certainly, for some, President Lincoln's authority over the rebellious states was in question. For whatever the reasons, conditions in Texas remained status quo well beyond what was statutory.
This documentary tells the story well:
Texas Institute for the Preservation of History and Culture
Juneteenth - A Celebration of Freedom
I have my own reasons for paying attention to Galveston. One family member in my tree was born enslaved in Galveston in 1861. Her mother, freed by the proclamation was able to escape Texas, move north with her children and leave a life of rape and coercion behind her.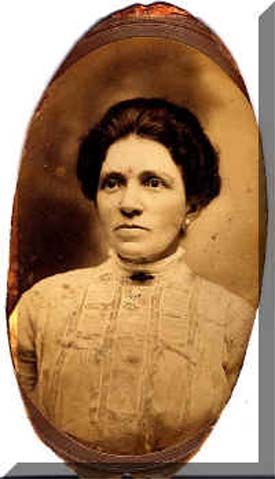 We have no photos of her mother, and few records. But there are still family members alive who remember Idella, so enslavement is not part of some far distant past. No matter how many generations are placed between us, we will not forget the price paid by our ancestors.
It is a simple truth that the fact of emancipation, whenever it came did not end the woes of African-Americans. We can trace our present condition-still living in the thrall of the racism invented to excuse slavery, back to its roots.
None of us are unaffected. Not the POTUS, and not a baby born somewhere to a black family today.
The future will be different-one day. That day has not yet come. And even then we will not forget each victory along the way, each day to come together to celebrate our survival.
So we ask you all to join us in celebrating one shared victory on that road.
We bring traditional food to the Front Porch today.
Juneteenth Recipes
From hot fluffy Sweet Potato Biscuits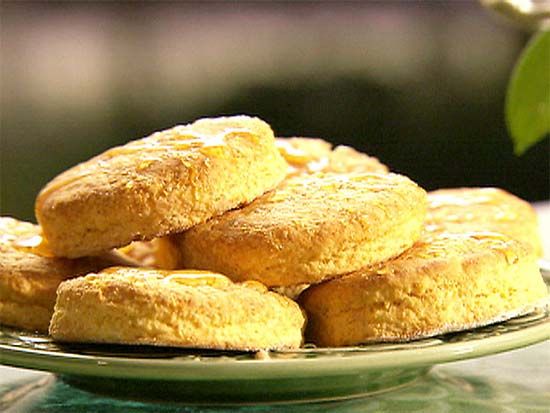 to easy to make Jelly Cake:
Enjoy the celebration!
~~~~~~~~~~~~~~~~~~~~~~~~~~~~~~~~~~~~~~~~~~~~~~~~~~~
News by dopper0189, Black Kos Managing Editor
~~~~~~~~~~~~~~~~~~~~~~~~~~~~~~~~~~~~~~~~~~~~~~~~~~~



~~~~~~~~~~~~~~~~~~~~~~~~~~~~~~~~~~~~~~~~~~~~~~~~~~~
The Root talked to those who protested the controversial police practice as they walked in New York. The Root: Stop-and-Frisk March, Packed and Peaceful.
~~~~~~~~~~~~~~~~~~~~~~~~~~~~~~~~~~~~~~~~~~~~~~~~~~~
On a Sunday that started out with blustery winds and slightly overcast conditions, several thousand New Yorkers gathered in upper Manhattan and marched down Fifth Avenue from 110th Street in a remarkably silent protest of the city's stop-and-frisk police policy.
Today's march -- led by a coalition of organizations and prominent public figures including Rev. Al Sharpton, NAACP President Benjamin Todd Jealous and New York Civil Liberties Union Executive Director Donna Lieberman -- was aimed at drawing attention to NYPD's controversial practice of stopping and questioning residents who seem suspicious.
The tactic -- which some say unfairly targets blacks and Latinos -- has been defended by Mayor Michael Bloomberg and other members of his administration.
Many of those who participated described situations in which they often felt like they received special negative attention from police.
Harlem resident Randy Chavis, 48, said he has been stopped but never frisked. "It's sad but it almost comes to the point that if you're careful then you almost think it's the way things just are. And it shouldn't be," he explained to The Root. "That's why I'm out here supporting this. No one should be unjustly stopped and frisked for no justifiable cause."
Jose Hernandez, 31, of the Bronx, said he regularly sees cops stopping other members of his community. Despite being confined to a wheelchair, he joined the protest to show solidarity with New Yorkers who have faced police scrutiny.
"It tends to happen more to people who are walking," Hernandez admitted. "But I don't think it matters. It's a racial profiling thing … just because you look a certain way, you shouldn't be outright targeted because of the color of your skin."
Photo by The Root


~~~~~~~~~~~~~~~~~~~~~~~~~~~~~~~~~~~~~~~~~~~~~~~~~~~
More blogs and progressive news sites need to features like this. The Nation and Colorlines are cross-posting stories that concern both audiences. Colorline and The Nation: Fannie Lou Who? Why Voting Rights Still Matter.
~~~~~~~~~~~~~~~~~~~~~~~~~~~~~~~~~~~~~~~~~~~~~~~~~~~
I'm poring over notes created the last few weeks on my laptop, in my notebook, and on scraps of paper, in order to explain why this blog exists. In short, Voting Rights 2012 is a collaborative effort between Colorlines.com and The Nation, to report on voter suppression. But that doesn't explain why this blog exists. Brentin Mock will be writing the bigger picture story, looking at broader national trends from voter ID to voter suppression. Meanwhile, I'll be augmenting with more of the day-to-day developments, as well working with community journalists, who will be our eyes and ears, since our little team can't be everywhere at once. Now that I have it down in a short paragraph, it sounds simple enough. But it hardly begins to answer why we're really here, or why anyone should want to follow our work.
Many readers of The Nation, who follow electoral trends and possess a tendency towards protecting voting rights, might wonder why their coveted magazine (and, increasingly, their online go-to site for political analysis) felt the need to pair up with a site that focuses on racial justice. Meanwhile, some Colorlines.com readers, who may be disenchanted with politics four years after a historic election that resulted in fewer gains for people of color than many hoped for, might wonder why their favorite daily news site is concerned with voting rights—an issue that seemingly only affirms the establishment (as a dear friend recently posted on Facebook, "the republicrats will win no matter what.") And then, there's Brentin and I, pressed to write for two intelligent yet not always overlapping audiences, and convince both that what we're reporting is relevant.
Over the last few years, the narrative about voting rights has drastically changed. We know that the history of who can and cannot vote in the U.S. is fraught with discrimination against women, the poor, and people of color. Some fifty years ago, Fannie Lou Hamer decided to risk her livelihood (to whatever extent sharecropping can be considered a livelihood) and her very life to fight against voter suppression. It was people like Hamer who saw the transformative possibilities attached in simply exercising one's right to register to vote, and this is what eventually helped secure the Voting Rights Act.
For some readers, the reminder that radical black folks have jeopardized their lives so that future generations could fully participate in this nation's democracy is a fact that should be celebrated and honored—and these posts will serve as a reminder that, by and large, voter suppression still largely targets people of color. For others, who might feel a detachment with establishment politics, we've taken this project on in order to help generate what we feel should be a natural concern for social justice activists.
Fannie Lou Hamer, American civil rights leader, at the Democratic National Convention, Atlantic City, New Jersey, August 1964. Photo: Creative Commons/Library of Congress


~~~~~~~~~~~~~~~~~~~~~~~~~~~~~~~~~~~~~~~~~~~~~~~~~~~



~~~~~~~~~~~~~~~~~~~~~~~~~~~~~~~~~~~~~~~~~~~~~~~~~~~
Rep. Bennie Thompson said some had questioned why the White House would sponsor a forum aimed specifically at discussing issues affecting Black people. He said the question should be, "Why not?" GulfLive.com Rep. Bennie Thompson: Government should be more responsive to all.
~~~~~~~~~~~~~~~~~~~~~~~~~~~~~~~~~~~~~~~~~~~~~~~~~~~
Government needs to be more responsive to Americans of all colors and backgrounds, U.S. Rep. Bennie Thompson said Wednesday during a White House-sponsored forum that focused specifically on how government policy affects African-Americans.
More than 200 business people, elected officials and community leaders attended the meeting at Jackson State University's Mississippi e-Center. It's one of three such meetings the Obama administration is sponsoring to discuss how issues such as nutrition, poverty and job creation affect black people. The others have been in North Las Vegas, Nevada, and Cleveland.
Part of the Mississippi meeting was devoted to explaining how the federal health care overhaul is designed to expand insurance coverage. While critics say the plan creates too much government interference, Thompson, D-Miss., is unapologetic about his vote for it.
He said that while millions of poor people are uninsured, some billionaires with Medicare cards are spending big money to convince Americans that the federal health law is bad policy.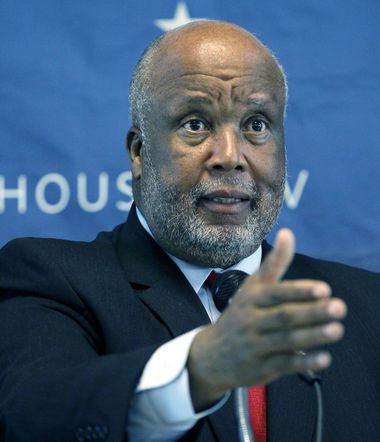 U.S. Rep. Bennie Thompson, D-Miss., moderates a panel on jobs and business creation, Wednesday, June 13, 2012, at an African-American policy meeting sponsored by the White House in Jackson, Mississippi.(AP Photo/Rogelio V. Solis)


~~~~~~~~~~~~~~~~~~~~~~~~~~~~~~~~~~~~~~~~~~~~~~~~~~~


~~~~~~~~~~~~~~~~~~~~~~~~~~~~~~~~~~~~~~~~~~~~~~~~~~~
Rodney King is found dead in his swimming pool in Rialto. The tape of his 1991 beating and the upheaval that followed in 1992 opened the door to widespread police reform. But he struggled with the expectations placed upon him. LA Times: Rodney King dies at 47; victim of brutal beating became reluctant symbol of race relations.
~~~~~~~~~~~~~~~~~~~~~~~~~~~~~~~~~~~~~~~~~~~~~~~~~~~
Rodney King never set out to be a James Meredith or Rosa Parks.
He was a drunk, unemployed construction worker on parole when he careened into the city's consciousness in a white Hyundai early one Sunday morning in 1991.
While he was enduring the videotaped blows that would reverberate around the world, he wanted to escape to a nearby park where his father used to take him. He simply wanted to survive.
He did survive, but the brutal beating transformed the troubled man into an icon of the civil rights movement. His very name became a symbol of police abuse and racial tensions, of one of the worst urban riots in American history.
More tangibly, the tape of his beating and the upheaval that followed in 1992 brought about the resignation of the long-reigning Los Angeles police chief, Daryl Gates, and opened the door to widespread police reform in the city and beyond.
But King struggled with the expectations freighted upon him, with addictions, legal problems and financial woes, with the name that transcended the man himself and the ragged reality he lived.





~~~~~~~~~~~~~~~~~~~~~~~~~~~~~~~~~~~~~~~~~~~~~~~~~~~
Before boxer Jack Johnson was lauded and reviled as the world heavyweight champ — and decades before Muhammad Ali lost his title when he took a stand on Vietnam — Joe Gans was the lightweight champion of the world. He reigned from 1902 to 1908 as the first African-American boxing champ in history, and a man who broke trails for the great fighters who followed. NPR: Rediscovering A Forgotten Boxer's 'Longest Fight'.
~~~~~~~~~~~~~~~~~~~~~~~~~~~~~~~~~~~~~~~~~~~~~~~~~~~
William Gildea, a longtime sportswriter for the Washington Post, uncovers some of the Gans story in a new book, called The Longest Fight: In the Ring With Joe Gans, Boxing's First African-American Champion.
Gildea builds the book around that fight: a hot, brutal bout in September 1906 when Gans defended his title against a white boxer named Oscar "Battling" Nelson. They fought a jaw-dropping 42 rounds in the scorching, unshaded heat of Nevada mining town called Goldfield.
"This was a fight by the Queensberry Rules," Gildea says, "which essentially meant that they would fight with gloves, and they would fight three-minute rounds, and there would be a minute between rounds." But it was also a fight to the finish: it would go until one fighter could go no longer. "There hasn't been any fight of that length since then," Gildea says. Gans prevailed after close to three hours in the ring; the judges didn't like Nelson's repeated low blows. Boxing commissioners eventually banned fights to the finish, and championship fights today are generally limited to 12 rounds.
Gans won with guile and artistry. But his path to the battleground in Goldfield began in his home town of Baltimore, where he fought in the notorious "Battles Royal," staged fights in which a promoter would use several young African-American fighters. "And the last one left standing would be declared the winner, and he would get $2, $3, $4, $5, no more." Gildea calls the battles a shocking discovery.
"It wouldn't seem that this was a necessary ingredient to attract a crowd," Gildea says, "but white promoters used it, and it was just virtually futile for any young black man to think that he could spring from a battle royal to notoriety, to fame. But Gans did."
~~~Link to Listen to the story HERE~~~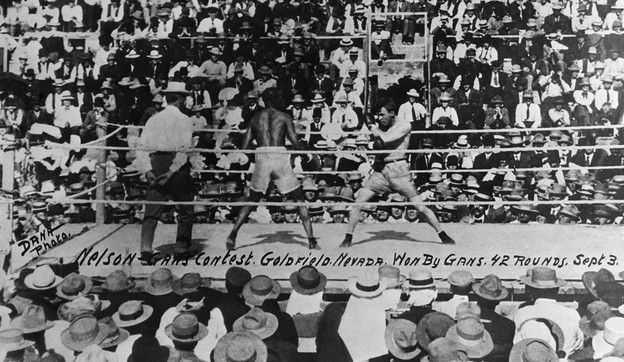 Bettmann/CORBIS
Joe Gans, left, defends his boxing title in 42 brutal rounds against Oscar "Battling" Nelson in Goldfield, Nev., on Sept. 3, 1906.


~~~~~~~~~~~~~~~~~~~~~~~~~~~~~~~~~~~~~~~~~~~~~~~~~~
Voices and Soul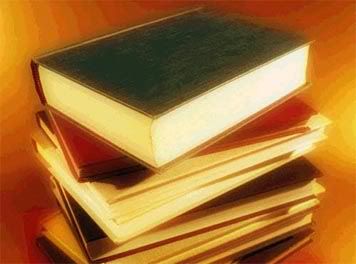 by Justice Putnam
Black Kos Poetry Editor
Not terribly unlike Lafayettete, Vachel Lindsey traveled the American landscape and recorded the tones of language, the posture of culture and determining factors that identify the politics, bigotry and embrace of a society.
When Lindsey returned home in 1908, he witnessed a race riot in which several blacks were killed. A firm believer of racial diversity as the only savior of Democracy, Lindsey scheduled a series of lectures in which he attempted an academic review of culture and immigration in a vain attempt to raise awareness among a community of animus and small mindedness.
Pointing a finger at his mates, the following is an important historical document of its time and a touchstone to the continuing trauma we are cursed to experience.
The Congo: A Study of the Negro Race

I. THEIR BASIC SAVAGERY

Fat black bucks in a wine-barrel room,
Barrel-house kings, with feet unstable,
Sagged and reeled and pounded on the table,
Pounded on the table,
Beat an empty barrel with the handle of a broom,
Hard as they were able,
Boom, boom, BOOM,
With a silk umbrella and the handle of a broom,
Boomlay, boomlay, boomlay, BOOM.
THEN I had religion, THEN I had a vision.
I could not turn from their revel in derision.
THEN I SAW THE CONGO, CREEPING THROUGH THE BLACK,
CUTTING THROUGH THE FOREST WITH A GOLDEN TRACK.
Then along that riverbank
A thousand miles
Tattooed cannibals danced in files;
Then I heard the boom of the blood-lust song
And a thigh-bone beating on a tin-pan gong.
And "BLOOD" screamed the whistles and the fifes of the warriors,
"BLOOD" screamed the skull-faced, lean witch-doctors,
"Whirl ye the deadly voo-doo rattle,
Harry the uplands,
Steal all the cattle,
Rattle-rattle, rattle-rattle,
Bing.
Boomlay, boomlay, boomlay, BOOM,"
A roaring, epic, rag-time tune
From the mouth of the Congo
To the Mountains of the Moon.
Death is an Elephant,
Torch-eyed and horrible,
Foam-flanked and terrible.
BOOM, steal the pygmies,
BOOM, kill the Arabs,
BOOM, kill the white men,
HOO, HOO, HOO.
Listen to the yell of Leopold's ghost
Burning in Hell for his hand-maimed host.
Hear how the demons chuckle and yell
Cutting his hands off, down in Hell.
Listen to the creepy proclamation,
Blown through the lairs of the forest-nation,
Blown past the white-ants' hill of clay,
Blown past the marsh where the butterflies play: —
"Be careful what you do,
Or Mumbo-Jumbo, God of the Congo,
And all of the other
Gods of the Congo,
Mumbo-Jumbo will hoo-doo you,
Mumbo-Jumbo will hoo-doo you,
Mumbo-Jumbo will hoo-doo you."

II. THEIR IRREPRESSIBLE HIGH SPIRITS

Wild crap-shooters with a whoop and a call
Danced the juba in their gambling-hall
And laughed fit to kill, and shook the town,
And guyed the policemen and laughed them down
With a boomlay, boomlay, boomlay, BOOM.
THEN I SAW THE CONGO, CREEPING THROUGH THE BLACK,
CUTTING THROUGH THE FOREST WITH A GOLDEN TRACK.
A negro fairyland swung into view,
A minstrel river
Where dreams come true.
The ebony palace soared on high
Through the blossoming trees to the evening sky.
The inlaid porches and casements shone
With gold and ivory and elephant-bone.
And the black crowd laughed till their sides were sore
At the baboon butler in the agate door,
And the well-known tunes of the parrot band
That trilled on the bushes of that magic land.

A troupe of skull-faced witch-men came
Through the agate doorway in suits of flame,
Yea, long-tailed coats with a gold-leaf crust
And hats that were covered with diamond-dust.
And the crowd in the court gave a whoop and a call
And danced the juba from wall to wall.
But the witch-men suddenly stilled the throng
With a stern cold glare, and a stern old song: —
"Mumbo-Jumbo will hoo-doo you." ...
Just then from the doorway, as fat as shotes,
Came the cake-walk princes in their long red coats,
Canes with a brilliant lacquer shine,
And tall silk hats that were red as wine.
And they pranced with their butterfly partners there,
Coal-black maidens with pearls in their hair,
Knee-skirts trimmed with the jassamine sweet,
And bells on their ankles and little black-feet.
And the couples railed at the chant and the frown
Of the witch-men lean, and laughed them down.
(O rare was the revel, and well worth while
That made those glowering witch-men smile.)

The cake-walk royalty then began
To walk for a cake that was tall as a man
To the tune of "Boomlay, boomlay, BOOM,"
While the witch-men laughed, with a sinister air,
And sang with the scalawags prancing there: —
"Walk with care, walk with care,
Or Mumbo-Jumbo, God of the Congo,
And all the other
Gods of the Congo,
Mumbo-Jumbo will hoo-doo you.
Beware, beware, walk with care,
Boomlay, boomlay, boomlay, boom.
Boomlay, boomlay, boomlay, boom.
Boomlay, boomlay, boomlay, boom.
Boomlay, boomlay, boomlay,
BOOM."
Oh rare was the revel, and well worth while
That made those glowering witch-men smile.

III. THE HOPE OF THEIR RELIGION

A good old negro in the slums of the town
Preached at a sister for her velvet gown.
Howled at a brother for his low-down ways,
His prowling, guzzling, sneak-thief days.
Beat on the Bible till he wore it out
Starting the jubilee revival shout.
And some had visions, as they stood on chairs,
And sang of Jacob, and the golden stairs,
And they all repented, a thousand strong
From their stupor and savagery and sin and wrong
And slammed with their hymn books till they shook the room
With "glory, glory, glory,"
And "Boom, boom, BOOM."
THEN I SAW THE CONGO, CREEPING THROUGH THE BLACK,
CUTTING THROUGH THE FOREST WITH A GOLDEN TRACK.
And the gray sky opened like a new-rent veil
And showed the Apostles with their coats of mail.
In bright white steel they were seated round
And their fire-eyes watched where the Congo wound.
And the twelve Apostles, from their thrones on high
Thrilled all the forest with their heavenly cry: —
"Mumbo-Jumbo will die in the jungle;
Never again will he hoo-doo you,
Never again will he hoo-doo you."

Then along that river, a thousand miles
The vine-snared trees fell down in files.
Pioneer angels cleared the way
For a Congo paradise, for babes at play,
For sacred capitals, for temples clean.
Gone were the skull-faced witch-men lean.
There, where the wild ghost-gods had wailed
A million boats of the angels sailed
With oars of silver, and prows of blue
And silken pennants that the sun shone through.
'Twas a land transfigured, 'twas a new creation.
Oh, a singing wind swept the negro nation
And on through the backwoods clearing flew: —
"Mumbo-Jumbo is dead in the jungle.
Never again will he hoo-doo you.
Never again will he hoo-doo you.

Redeemed were the forests, the beasts and the men,
And only the vulture dared again
By the far, lone mountains of the moon
To cry, in the silence, the Congo tune:—
"Mumbo-Jumbo will hoo-doo you,
"Mumbo-Jumbo will hoo-doo you.
Mumbo ... Jumbo ... will ... hoo-doo ... you."
~~~~~~~~~~~~~~~~~~~~~~~~~~~~~~~~~~~~~~~~~~~~~~~~~~~
Welcome to the Front Porch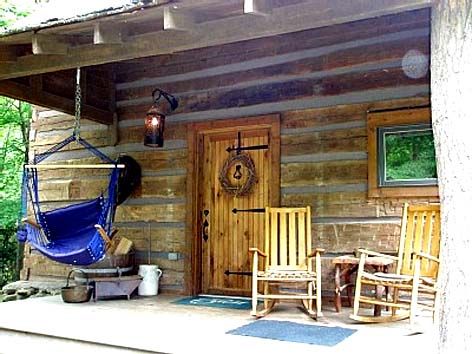 Front Porch Music