Welcome to the June 22, 2012 Post Game Show for Mojo Friday!
Today's Mojo Friday diary is Mojo Friday - NFTT 2012: Letters From Home - Edition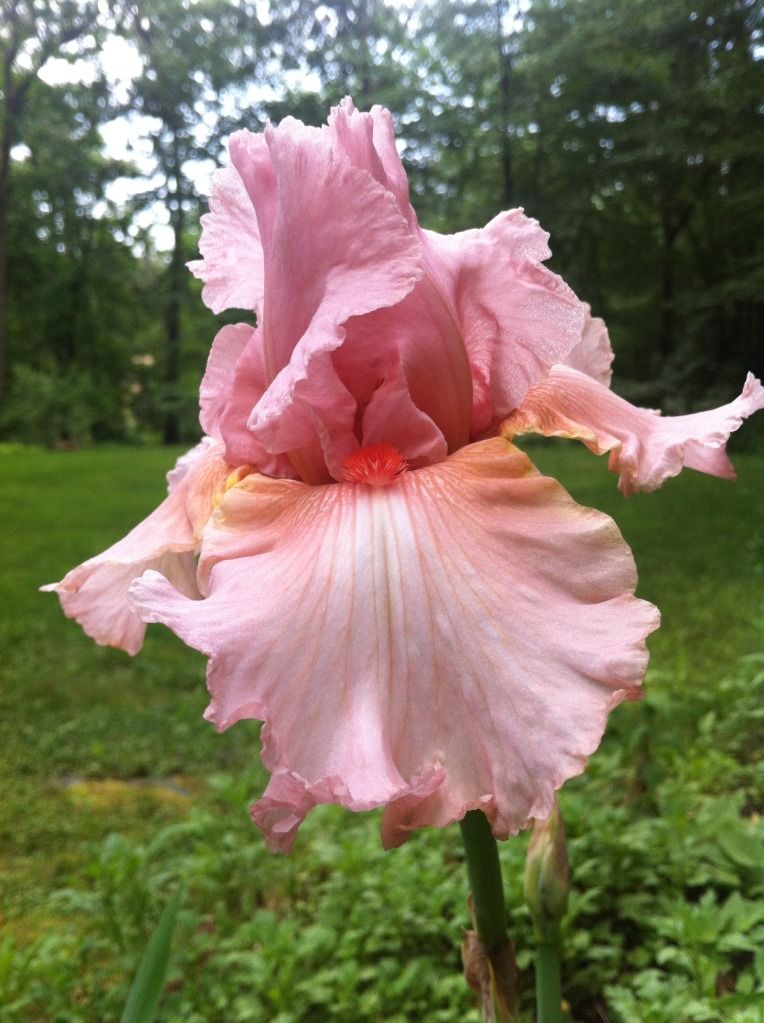 The Mojo Friday Postgame is a statistical analysis of the Mojo Friday diary that is posted every Friday morning at 10:30 a.m. ET. For further info please check out Jez's 'Official' "Mojo Friday Snecktionary"
A deep thanks to all those who supported NFTT. It was a slow day - site problems today may have been a factor. But celebrate this first summer Mojo Friday with us!
Congratulations to:
Participation-est:
bjedward,MKinTN,Spirit of Life
Chattiest:
bjedward
Generous-est:
NoMoJoe
Snecksiest (1):
Captain C,Texnance,vgranucci
Missed by one:
Nice Ogre
Thanks to our most excellent hostess, VeloVixen!
Stats will be updated Sunday afternoon. Final stats will be published a week later.
First round stats, as of 4:09PM Eastern, are:

65 participants
350 comments
5.4 average comments per participant
8657 total mojo exchanged
39.6% average participation rate

Individual performances:

Participation-est: bjedward,MKinTN,Spirit of Life
Chattiest: bjedward
Generous-est: NoMoJoe
Snecksiest (1): Captain C,Texnance,vgranucci

Snecker-tracker:
100 : Texnance
200 : vgranucci
300 : Captain C
| | | | | | | |
| --- | --- | --- | --- | --- | --- | --- |
| username | comments | mojogiven | comments + mojogiven | partic% | mojorecd | recd diary? |
| bjedward | 76 | 274 | 350 | 100.00% | 1977 | Yes |
| MKinTN | 2 | 348 | 350 | 100.00% | 63 | Yes |
| Spirit of Life | 23 | 327 | 350 | 100.00% | 462 | Yes |
| Nice Ogre | 14 | 335 | 349 | 99.71% | 379 | Yes |
| chimene | 6 | 342 | 348 | 99.43% | 66 | Yes |
| VClib | 18 | 329 | 347 | 99.14% | 615 | Yes |
| civil wingnut | 6 | 338 | 344 | 98.29% | 163 | Yes |
| MKSinSA | 3 | 339 | 342 | 97.71% | 96 | Yes |
| Captain C | 36 | 302 | 338 | 96.57% | 386 | Yes |
| NoMoJoe | 1 | 333 | 334 | 95.43% | 24 | No |
| AllanTBG | 2 | 326 | 328 | 93.71% | 65 | Yes |
| TexDem | 17 | 293 | 310 | 88.57% | 431 | Yes |
| barefoot coyote | 1 | 261 | 262 | 74.86% | 32 | Yes |
| Allogenes | 5 | 253 | 258 | 73.71% | 82 | Yes |
| angelajean | 2 | 249 | 251 | 71.71% | 56 | Yes |
| Dancing Angel | 0 | 239 | 239 | 68.29% | 0 | No |
| politik | 0 | 237 | 237 | 67.71% | 0 | Yes |
| Melanie in IA | 6 | 227 | 233 | 66.57% | 156 | Yes |
| bsegel | 1 | 228 | 229 | 65.43% | 33 | Yes |
| KellyB | 4 | 225 | 229 | 65.43% | 103 | Yes |
| woodtick | 2 | 226 | 228 | 65.14% | 50 | Yes |
| rscopes | 3 | 217 | 220 | 62.86% | 107 | Yes |
| Alea iacta est | 9 | 211 | 220 | 62.86% | 202 | Yes |
| VeloVixen | 17 | 191 | 208 | 59.43% | 639 | Author |
| entrelac | 4 | 204 | 208 | 59.43% | 116 | Yes |
| PBen | 1 | 174 | 175 | 50.00% | 31 | Yes |
| a gilas girl | 3 | 171 | 174 | 49.71% | 82 | Yes |
| blue aardvark | 2 | 160 | 162 | 46.29% | 34 | Yes |
| Eddie L | 2 | 157 | 159 | 45.43% | 73 | Yes |
| CA Berkeley WV | 6 | 150 | 156 | 44.57% | 166 | Yes |
| Texnance | 10 | 121 | 131 | 37.43% | 317 | Yes |
| glendaw271 | 3 | 126 | 129 | 36.86% | 92 | Yes |
| Debbie in ME | 4 | 104 | 108 | 30.86% | 149 | Yes |
| Common Sense Mainer | 2 | 89 | 91 | 26.00% | 55 | Yes |
| llbear | 2 | 84 | 86 | 24.57% | 32 | Yes |
| ER Doc | 1 | 78 | 79 | 22.57% | 24 | Yes |
| Blackacre | 2 | 69 | 71 | 20.29% | 69 | Yes |
| lina | 26 | 44 | 70 | 20.00% | 375 | Yes |
| ScottyUrb | 4 | 48 | 52 | 14.86% | 142 | Yes |
| TokenLiberal | 0 | 49 | 49 | 14.00% | 0 | Yes |
| CityLightsLover | 1 | 35 | 36 | 10.29% | 37 | Yes |
| mungley | 6 | 26 | 32 | 9.14% | 209 | Yes |
| NormAl1792 | 1 | 18 | 19 | 5.43% | 30 | Yes |
| BlueInARedState | 3 | 15 | 18 | 5.14% | 34 | Yes |
| funluvn1 | 3 | 11 | 14 | 4.00% | 112 | Yes |
| Mariken | 0 | 12 | 12 | 3.43% | 0 | Yes |
| blueoasis | 0 | 11 | 11 | 3.14% | 0 | Yes |
| PurpleThistles | 0 | 11 | 11 | 3.14% | 0 | No |
| anotherdemocrat | 1 | 10 | 11 | 3.14% | 39 | Yes |
| texasmom | 0 | 11 | 11 | 3.14% | 0 | Yes |
| Horace Boothroyd III | 1 | 3 | 4 | 1.14% | 36 | Yes |
| MT Spaces | 1 | 3 | 4 | 1.14% | 31 | Yes |
| FlamingoGrrl | 4 | 0 | 4 | 1.14% | 97 | No |
| Bill in Portland Maine | 0 | 3 | 3 | 0.86% | 0 | Yes |
| global citizen | 1 | 2 | 3 | 0.86% | 29 | Yes |
| Glen The Plumber | 0 | 1 | 1 | 0.29% | 0 | Yes |
| donnamarie | 0 | 1 | 1 | 0.29% | 0 | Yes |
| Dragon5616 | 0 | 1 | 1 | 0.29% | 0 | Yes |
| Yasuragi | 0 | 1 | 1 | 0.29% | 0 | Yes |
| nomandates | 0 | 1 | 1 | 0.29% | 0 | Yes |
| vgranucci | 1 | 0 | 1 | 0.29% | 25 | Yes |
| Eclectablog | 0 | 1 | 1 | 0.29% | 0 | Yes |
| Floja Roja | 1 | 0 | 1 | 0.29% | 34 | Yes |
| Only Needs a Beat | 0 | 1 | 1 | 0.29% | 0 | Yes |
| paradise50 | 0 | 1 | 1 | 0.29% | 0 | Yes |