I post a weekly diary of the historical notes, arts & science items, foreign news (often receiving little notice in the US) and whimsical pieces from the outside world that I featured this past week in "Cheers & Jeers". For example .....
At a political gathering in the past, I saw a familiar face, and was about to shake hands with one public official ... when it turned out to be another (an anatomy of a Separated at Birth if there ever was one) ....
OLDER-YOUNGER BROTHERS? - former Alabama governor Don Siegelman and (alas, again) soon-to-be former congressman Brad Miller of North Carolina.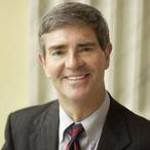 OK, you've been warned - here is this week's tomfoolery material that I posted.
ART NOTES - a collection of etchings and lithographs in the exhibit Marc Chagall and the Bible is at the Fort Collins, Colorado Museum of Art up to July 1st.
DIVORCE NOTES - it was a marriage for the ages: Galápagos tortoises Bibi and Poldi had spent more than a century together. But suddenly, after 115 years, they couldn't stand each other any more. This spring, they were separated -- perhaps for good.
ART NOTES #2 the 1609 painting by Caravaggio entitled the Resurrection of Lazarus - depicting a story in the Gospel of St. John - has has gone on display in Rome, after seven months of the painting's first restoration work in sixty years.
WEDNESDAY's CHILD is Cindy the Cat - a California kitteh who took-a-bullet (pellet gun variety) in order to protect her kittens.
SOME 28 YEARS after deserting the U.S. Air Force in Germany - after getting involved with a pacifist church and girlfriend, and becoming disillusioned with the policies of Ronald Reagan - a serviceman believed dead has stunned his family by contacting them from where has been living (as a fugitive) in Sweden.
CHEERS to the 27 year relationship of Steen Andersen and Stig Elling - who became the first gay couple to be married in a Norwegian church following the recent parliamentary decision to allow full church weddings, using a ceremony specially developed by eight of Denmark's 10 bishops.
ART NOTES - a career retrospective of John Taylor Arms - with 60 prints, drawings and copper plates from the renowned American printmaker known for his documentation of Europe's great Gothic churches - is at the Cleveland, Ohio Museum of Art to September 30th.
CHEERS to the Australian-born veteran musician and TV host Rolf Harris - who had a 1963 hit single with Tie Me Kangaroo Down, Sport - for being named an Officer of the Order of Australia by Queen Elizabeth for his lifetime work and charity efforts.
MUSIC NOTES - a 13 year-old girl appeared as the opening act for Elton John at a Scottish football stadium after being able to get a CD she made into his hands.
THURSDAY's CHILD is Maloos the Cat - discovered earlier this year on the streets of Tehran, Iran soaked in gasoline and mud with abscesses and a gunshot wound in the face - now adopted (and recuperating) in California.
IN a PROFILE of the twenty-nine year old English film star Emily Blunt - who has appeared in "The Devil Wears Prada" to the latest Judd Apatow-produced comedy "The Five-Year Engagement" - she tells how at the beginning of her career she had the good fortune to be befriended by Dame Judi Dench.
LANGUAGE NOTES - in eastern Europe, the role of minority-language newspapers play an under-publicized but important role in reporting news that is often overlooked by their majority-language brethren.
SEPARATED at BIRTH - two attorneys: Netroots Nation board member Adam Bonin and keynote speaker Eric Schneiderman - New York's Attorney General.
BRAIN TEASER - try the latest Weekly World News Quiz from the BBC.
YOU'RE PROBABLY TIRED ALREADY of all of the various Netroots Nation photo diaries .... but just in case not: this past Thursday, yours truly featured one in the nightly Top Comments diary.
IN READING of the death at age 91 of the artist LeRoy Neiman - who lived just long enough to see his memoirs published - it's this sketch of a dejected Joe Namath that I believe is his most iconic work.
TODAY will feature the final quarterfinal match in the European Cup - a mini-version of the World Cup - and the England vs. Italy match will be on the main ESPN channel at 2:45 PM Eastern (11:45 AM Pacific).
FRIDAY's CHILD is Tober the Cat - who rules-the-roost at the Thorntown, Indiana public library.
......and finally, for a song of the week ............... someone who had a long career as a singer, playwright, poet and songwriter and should have been a household name but wasn't ....... due to being a wide-ranging singer, playwright, poet and songwriter was Oscar Brown, Jr - who began as a precocious teenager and then had a long career in the arts, while running for office twice (unsuccessfully) .. managing to leave his mark wherever he went, influencing others to come such as Gil Scott-Heron.
The Chicago native was the son of a prominent South Side attorney/real estate broker, and he did try to follow in his father's footsteps ... but didn't last long. For at age 15 he appeared on writer Studs Terkel's children's radio program "Secret City" and by the time he was 21, he was co-host of Negro Newsfront - the nation's first daily radio newscast created by African Americans. After being drafted into the Army, upon his discharge he dabbled in Communism - and even ran in 1952 for Congress as a Republican just to get his name on the ballot - but in 1956 left Communism (or was thrown out) because he felt he was "Too Black to be Red".
His big break came as a thirty-two year old in 1958, when he attended the opening of Lorraine Hansberry's play A Raisin in the Sun - and met her musical producer husband, who hired him as a songwriter. With Paul Robeson as a role model, his first contribution was as a co-writer on the civil rights-themed 1960 album We Insist! Max Roach's Freedom Now Suite with Roach's then-wife Abbey Lincoln as a featured singer. The notoriety from this (as well as club performances) led to Oscar Brown being offered a contract by Columbia.
And his first album Sin & Soul proved to be an enduring classic, garnering rave reviews from Steve Allen and (interestingly) Dorothy Kilgallen. In addition to light-hearted tunes such as "Signifying Monkey" and the energetic "But I Was Cool", this blues-influenced album had civil rights-themed songs such as "Bid 'Em In" (about a slave auction) and an ode to one of his newborn sons "Brown Baby".
With some arrangements by Quincy Jones, Brown's 1962 album Between Heaven & Hell continued in the same vein - as the All-Music Guide's Richie Unterberger put it, Brown was "delivering sly lyrics with a hipster feel to bluesy jazz arrangements with big-band verve".
While he was far from the first songwriter to do so, he became well-known for his efforts at vocalese - adding lyrics to well-known instrumental songs. He did so with the famous Nat Adderley tune Work Song and the Mongo Santamaria song Afro-Blue - the latter of which was sampled by The Doors on "Universal Mind". Jon Hendricks (of Lambert, Hendricks & Ross fame) was someone who was influenced by Oscar Brown in the art of vocalese.
Meanwhile, Oscar Brown had his eye at writing plays, with his 1961 effort Kicks & Company - with Burgess Meredith in the lead role, for which Dave Garroway allowed him an extended spot on the "Today" show. Given that the play is set on an all-African-American college campus during desegregation, with the character "Mr. Kicks" as an emissary of Satan sent to try to derail these efforts - that appearance on the "Today" show helped raise money to get the show produced. It did not, however, break-even - one play that did was Big Time Buck White - which garnered support from Muhammad Ali - although it did better off-Broadway.
Yet as alluded to in the intro: Oscar Brown's versatility made it difficult for record companies to package him neatly, and his other work called him away frequently. Later in the 1960's, he organized a musical revue entitled Opportunity, Please Knock - intended to help stem gang violence. This garnered a 1968 invitation from Gary, Indiana mayor Richard Hatcher to produce a summer talent show that served as an early springboard for The Jacksons. By the end of the 60's, Oscar Brown moved to San Francisco, where he settled into producing plays.
But he had not given up music, releasing two 1970's albums Brother, Where are You - with "I Love San Francisco" as an ode to the city - and Fresh from 1975. He later went on to be an artist-in-residence at both Howard University as well as Hunter College in New York.
It wasn't until the 1990's until he returned to recordings, with 1995's Then and Now followed by 1998's Live Every Moment saw him recording new material as well as updating some of his classic tunes. In 1996, his original "Sin & Soul" was re-issued (along with several unreleased bonus tracks) - and it was his appearance at that time on NPR's Weekend Edition Sunday that first led me to discover more of his work: singing "Brown Baby" a capella on the show.
Last decade he sang as part of the "Not in our Name" performances opposing the Iraq War in 2001, yet he had travelled to Cuba the previous year and was disillusioned with what he saw: this was a man in search of answers. He also appeared at the opening of Jazz at Lincoln Center when it opened in 2004.
That proved to be his last major public appearance, as Oscar Brown died in his native Chicago in May, 2005 at the age of 78 - from complications from the bone disease osteomyelitis - which the baseball star Mickey Mantle had also suffered from.
He leaves behind a legacy that includes: over 1,000 songs written, with twelve albums and twelve plays written, two performing musicians (daughters Africa and Maggie Brown) - and among the honors he achieved were the Paul Robeson & Black Writers Hall of Fame awards. Musicians who perform versions of songs he wrote or co-wrote are: David Johansen ("Somebody Buy Me a Drink"), singer Dianne Reeve's ("Afro-Blue"), Nina Simone ("The Work Song"), and both Mahalia Jackson as well as Lena Horne (for "Brown Baby"). A documentary entitled Music Is My Life, Politics my Mistress came out in the year of Oscar Brown's death (2005) as well as the book What It Is: Poems and Opinions of Oscar Brown Jr. which perhaps expresses the breadth of this man's career as well as anything else.
In honor of the Father's Day that just passed: possibly Oscar Brown's most memorable act of Vocalese was his adding lyrics to the instrumental by the jazz pianist Bobby Timmons entitled Dat Dere - with lyrics below that every parent can relate to. And below you can listen to it.
Hey Daddy, what dat dere?
And why that under dere?
And oh hey Daddy, hey look at over dere!
Hey what they doing there? And where they going there?
And Daddy can I have that big elephant over there?



Hey, who dat in my chair? And what's she doing there?
And oh hey Daddy, can I go over there?
Hey Daddy, what's a square? And where do we get air?
And Daddy can I have that big elephant over there?

My quizzical kid, he doesn't want anything hid
He's forever demanding to know "Who, What, Why and Where?"
Inquisitive child, and sometimes the questions get wild: like
Daddy can I have that big elephant over there?

Don't wanna comb my hair and where's my teddy bear?
And Daddy, hey look at the cowboy coming there
Hey, can I have a pair of boots like that to wear?
And Daddy, can I have that big elephant over there?

The time will march, the years will go
The little fella's going to grow
I gotta tell him what he needs to know
Help him along, 'till he'll know right from wrong
Gotta make him strong

As life's parade goes trudging by
He'll need to know some reasons why
I don't have all the answers, but I'll try
the best that I can, going help him to plan
So he'll be a man

You give the kid your best
and you hope they'll pass the test
When you finally send him out into the world, somewhere
But though he's grown, I'm betting
I'll never be forgetting
Daddy, can I have that big elephant over there?

Hey why they do that there? And how you work that there?
And oh hey Daddy, what that say up there?
Hey Daddy, what is fair? How come I have to share?
And Daddy can I have that big elephant over there?