I have the privilege of living basically across the street from Lake Jackson, just north of Tallahassee, Florida. Lake Jackson has unusual hydrology as discussed in more detail in a previous diary (see particularly the comments which have information from gulfgal98 who has lived in the area much longer than I have). Briefly, in this area a layer of red clay sits on top of the limestone karst formations typical of Florida. The clay separates the water in the lake from the aquifer in the limestone. They are connected through sinkholes which are often plugged with debris.
During times of drought the aquifer drops and eventually the sinkholes open up and the lake drains rapidly. Guess what happened last weekend?
The Tallahassee region has had an extended drought. Major storm systems that provided relief to areas to the west and east of us have not made it far enough to provide water to Lake Jackson (fortunately the edge of TS Debby has reached us and is dropping quite a bit of needed rain). Over the last year and a half we are forty inches below normal.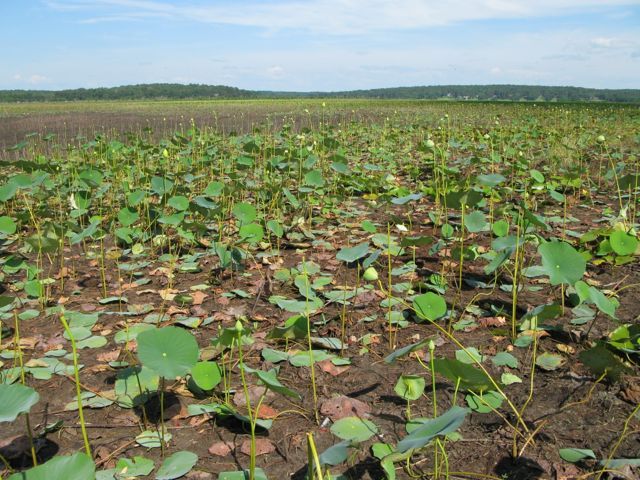 Predictably the lake, nicely full during the 2009-2010 period has been shrinking through evaporation (it has no external drainage). At the south end of the lake where I live and observe the level regularly it has probably dropped between 3 and 4 feet over that time period. Now only small boats venture out onto the water.
Last weekend the Porter Sinkhole in the central part of the lake opened up. I went out of town during the early part of the week and when I came back and heard about it I went to check it out. The sinkhole is less than 2 miles north of my house. The pictures above and below are what I saw.
Wood Storks were among the birds feasting on aquatic life.
The central part of the lake has drained completely with small pools remaining in deep spots. Both humans and birds were out looking for trapped fish. Unfortunately the human activity meant that birds were generally a considerably distance away. I had missed the actual draining and was just witnessing the aftermath.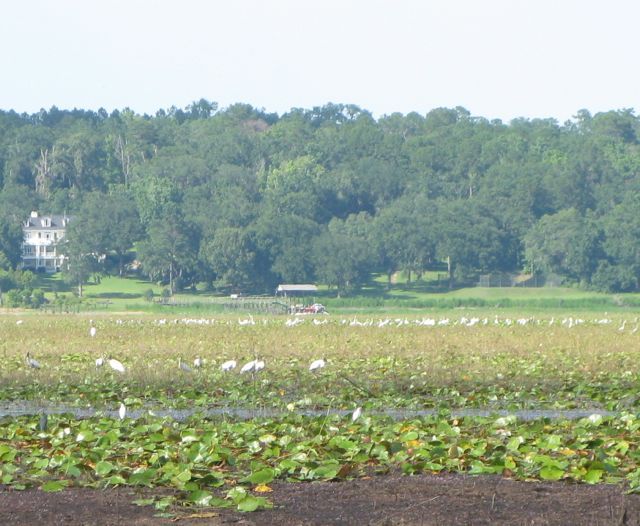 Birds of prey were in the area, in addition to the wading birds.
Both the north and south end of the lake have deeper areas that retain some water, at least for now.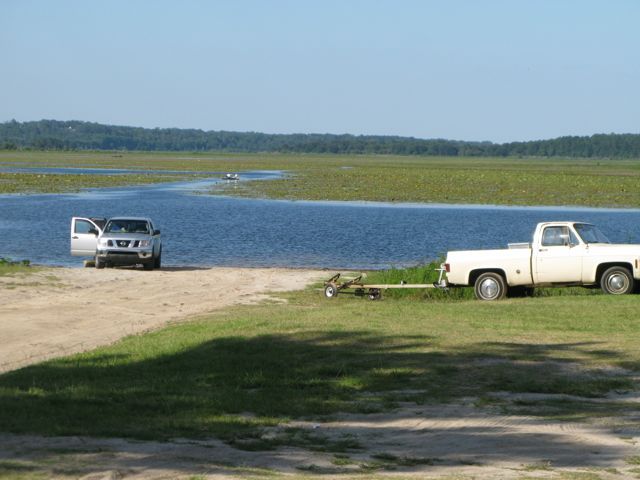 Above is only about a mile from the previous photos.
This final photos was taken at the north end of the lake, the boat shows that the vast area of green does actually have water underneath it.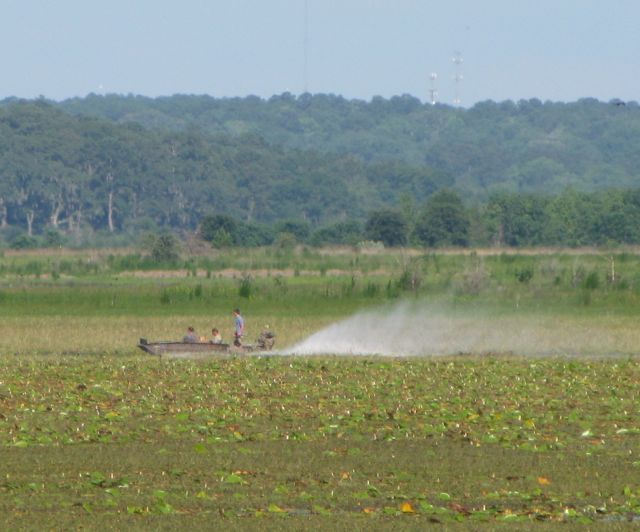 The open sinkhole will limit the rate the lake can refill until either the aquifer refills and/or the sinkhole is closed. I am hopeful that the areas that still have water will not empty as well. We are seeing a lot more wading birds than we ever have before.