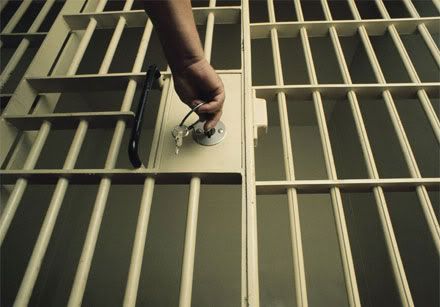 The Denver Sheriff's Department isn't backing down from the challenges put forth in favor of transgender protections in New York, Los Angeles and Chicago. The department has issued new policies about how transgender people will be treated. GLBT Community Center transgender programs coordinator Courtney Gray calls the new policy "the most progressive in the nation."

The end goal was always safety for all inmate. We want to make sure transgender individuals are able to serve out their sentence without further harm.

We also want to make sure the system honors their identity.

It took a while to get [past] a lot of the preconceptions most people have of trans individuals. A lot of people believe all trans people are deviant in some way. But once we did, we got some pretty progressive stuff done.

--Gray
The new policies will allow transgender inmates to use their preferred names and pronouns, choose the gender of the the person who searches them, and incorporate transgender inmates into work release, educational classes, and other group activities. There will also be a transgender review board which will include an LGBT community advocate which will aid staff in determining where an inmate should be housed.
It is hoped the new policies will prevent the usual practice of housing transpeople in solitary confinement…locked up in isolation for 23 hours a day.
The new policies will take effect in January.