Remember that ruling by the Supreme Court that affirmed that the EPA has the authority to regulate greenhouse gas emissions?
Well that was not enough for the anti-government, anti-science crowd -- now they arming their "free market" canons, to blast a similar ruling that just was handed down today:

Court Upholds Greenhouse Gas Rule; Congress Needs to Step Up
by Nicolas Loris, rightsidenews.com -- 27 June 2012

Today, the U.S. Court of Appeals for the District of Columbia unanimously upheld the Environmental Protection Agency's (EPA) finding that carbon dioxide and other greenhouse gas emissions are a threat to public health and the environment. Although not a surprising decision, the ruling is a disappointing one. Unless Congress prohibits the EPA's regulatory assault on fossil fuels, Americans will suffer from dramatically higher energy costs and a slower economy -- all for no noticeable change in the Earth's temperature.
[...]

Since the EPA has long ignored the disagreement among the scientific community regarding the EPA's classification of CO2 as a pollutant as well as the magnitude of man-made warming, industry groups contested that the courts should reverse the EPA's ruling on the grounds that it was arbitrary and capricious. When it comes to why climate change is occurring and how fast, the real scientific consensus is that there is no consensus. Despite a lack of scientific consensus, the challenge faced an uphill battle, because the courts are very deferential to agency fact-finding. The Supreme Court is unlikely to take up the case.

We need a permanent fix to prevent unelected bureaucrats from regulating CO2 and from implementing major policy changes that have not been passed by Congress. The EPA is unnecessarily meddling with America's energy markets and allowing the federal government to manage our economy.
[...]

But the pain doesn't stop there. Businesses, faced with higher energy costs, will pass those costs on to consumers. However, if a company has to absorb the costs, high energy costs squeeze profit margins and prevent businesses from investing and expanding.
[...]
When are we going to get back to a reality-base world? back to a science-based world again?
When the EPA started regulating of Water Pollution, that did not put businesses "out of business" -- it promoted clean water technology that improved water quality;
and improved our health and recreation opportunities, as healthy societal benefits as well.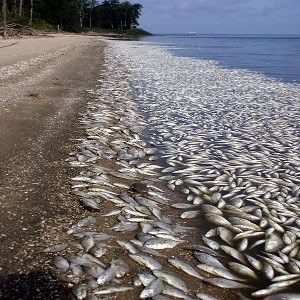 [Image source: NewsOne.com, NYDailyNews -- Arkansas]

Only a free-market automaton would want to return to days of rivers catching fire, and fish kills for as far as the eye could see.
Only well paid front-groups would continue to promote the tired job-killing rhetoric as a believable argument for "why we can't afford to pursue" a clean energy future -- because as they say, we are already so damn dependent not not-so-cheap fossil fuels anyways -- we can't afford to switch now.
No way can we rock THAT boat! Fossil Industries are hanging in the balance ...



Environmental Regulations create more jobs than they destroy. It's about damn time we had some Job-creation rhetoric that promotes the "free market" "societal" benefits of making clean energy a national priority -- instead of the national pariah, that 'Bizarro World' promoters keep making it out to be.
Afterall, the courts have spoken. Twice.
Spoken on the side of a science-based reality. Sorry 'Bizarro World' residents, in the reality-base world you lose -- no matter how much your oil-funded think-tanks are doing to stir up that muddy-water ambiguity.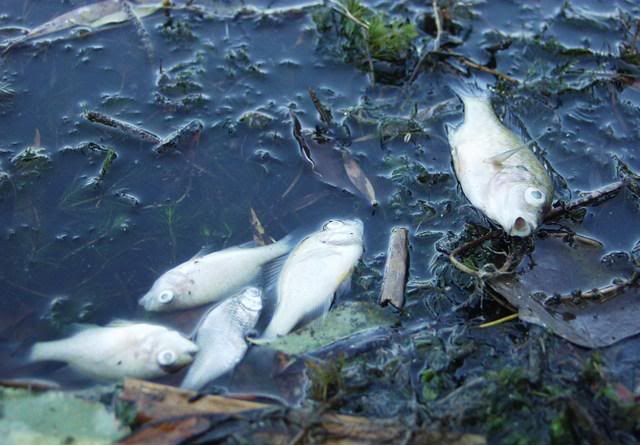 [Image source: thinkquest.org -- Toxic-age]