Congrats, CNN.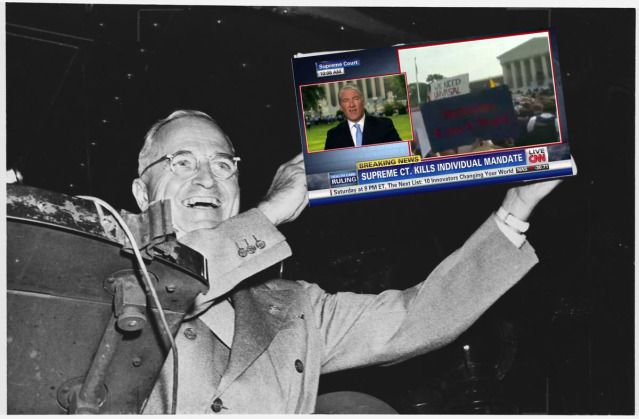 UPDATE: OK, OK, I just added a FOX version as well. Thought that one was TOO obvious, though...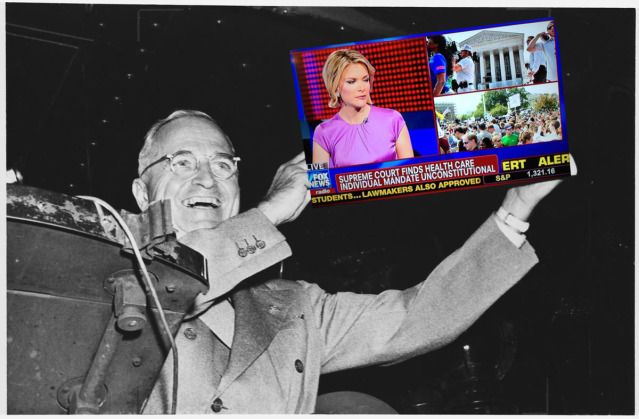 UPDATE x2: Due to popular demand, I've also added the "Obama-ized" versions of each; not sure which version is better, but take your pick: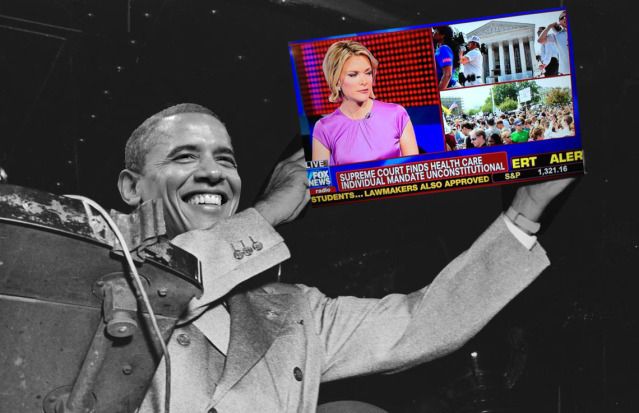 Update x3: Per a suggestion, I've de-colorized the Obama-ized versions. Look for FOX to present these as "actual photos of President Obama gloating and spiking the football" in 3...2...1...
Also, per another suggestion, here's an oldie that never gets old: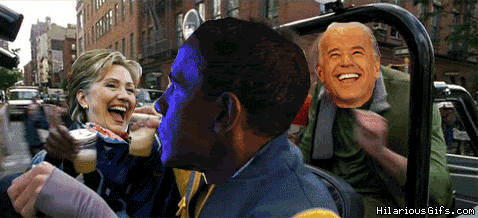 Update x4: OK, this is SLIGHTLY off-topic, but check out this ad that was just put together:

UPDATE x5: Thanks to Gordon20024 for this one, which is kind-of, sort-of on/off topic...
FINAL UPDATE: Thanks to everyone for the Rec's, Tips, and suggestions for additions.
Two things before I let this diary go:
1. Today happens to be my birthday! That means that for the rest of my life, for good or for bad, June 28 will be forever remembered as the date that a Very Important Landmark SCOTUS Decision® was made.
2. If I could trouble you to rec another diary of mine, this is far more important than my silly CNN/Truman mashup:

Fmr. GOP spokesman: "Is Armed Rebellion Now Justified?"

That's right. A former spokesman for the Michigan Republican Party just called for the commission of high treason.