Welcome to the June 29, 2012 Pre-4th Post Game Show for Mojo Friday!
Today's Mojo Friday diary is MOJO FRIDAY - LIBERAL - EDITION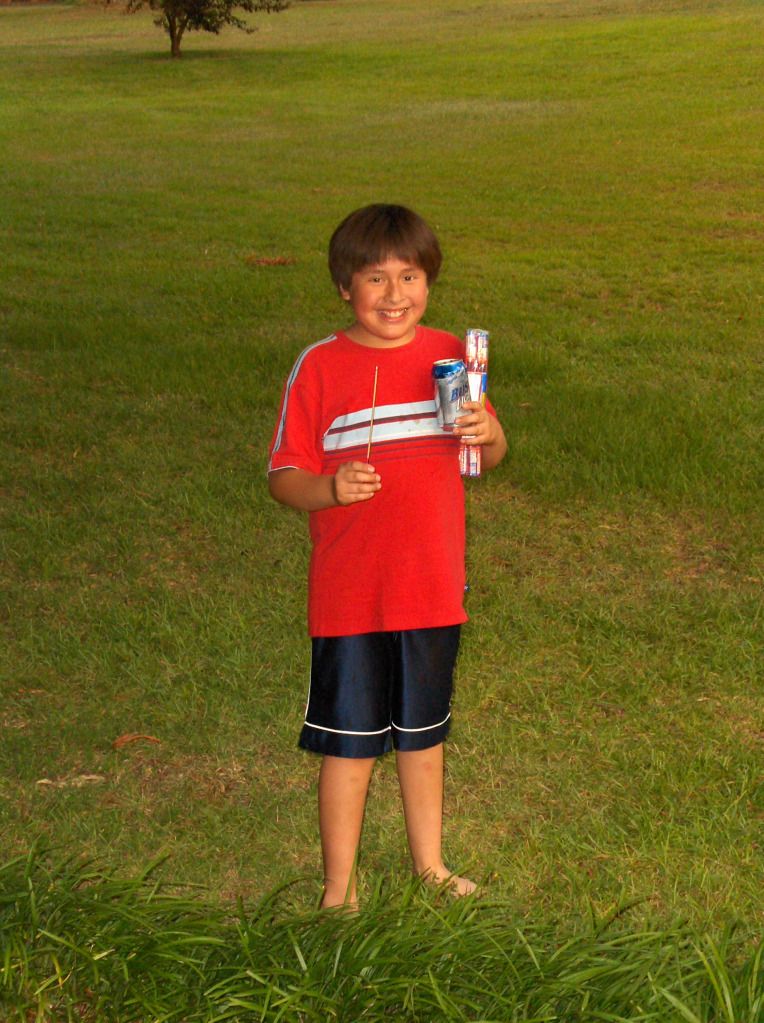 Use Them Safely! Next Wednesday is the 4th of July! Enjoy your fireworks! I hope you enjoy them as much as my son does! If you use them yourself, please use them safely. We like having you here. Really! Well (cough, cough) some of you. (cough, cough) Some of the time. (cough) You know who you are. (cough, cough)
p.s. My brothers made sure that can was empty before he got it!
The Mojo Friday Postgame is a statistical analysis of the Mojo Friday diary that is posted every Friday morning at 10:30 a.m. ET. For further info please check out Jez's 'Official' "Mojo Friday Snecktionary"
Congratulations to:
Participation-est:
MKinTN
Chattiest:
bjedward
Generous-est:
Ex Con
Snecksiest (2):
Senor Unoball
Missed by one:
Ex Con
Thanks to our most excellent host, TexDem!
Stats will be updated Sunday afternoon. Final stats will be published a week later.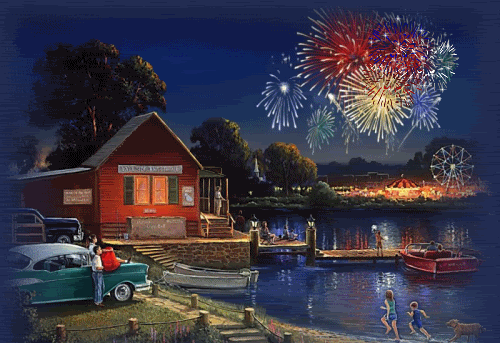 First round stats, as of 4:07PM Eastern, are:

69 participants
1125 comments
16.3 average comments per participant
28591 total mojo exchanged
38.3% average participation rate

Individual performances:

Participation-est: MKinTN
Chattiest: bjedward
Generous-est: Ex Con
Snecksiest (2): Senor Unoball

Snecker-tracker:
100 : Nice Ogre
200 : oceanview
300 : VClib
400 : Knockbally
500 : a gilas girl
600 : bjedward
700 : Melanie in IA
800 : chimene
900 : Eddie L
1000 : Senor Unoball
1100 : Senor Unoball
| | | | | | | |
| --- | --- | --- | --- | --- | --- | --- |
| username | comments | mojogiven | comments + mojogiven | partic% | mojorecd | recd diary? |
| MKinTN | 1 | 1124 | 1125 | 100.00% | 44 | Yes |
| Ex Con | 1 | 1123 | 1124 | 99.91% | 14 | No |
| MI Sooner | 6 | 1117 | 1123 | 99.82% | 103 | Yes |
| chimene | 110 | 1013 | 1123 | 99.82% | 2124 | Yes |
| bjedward | 132 | 988 | 1120 | 99.56% | 3568 | Yes |
| jennyp | 75 | 1044 | 1119 | 99.47% | 1765 | Yes |
| Senor Unoball | 72 | 1045 | 1117 | 99.29% | 1807 | Yes |
| NoMoJoe | 10 | 1100 | 1110 | 98.67% | 224 | Yes |
| Debbie in ME | 10 | 1098 | 1108 | 98.49% | 310 | Yes |
| civil wingnut | 24 | 1066 | 1090 | 96.89% | 541 | Yes |
| AllanTBG | 4 | 1033 | 1037 | 92.18% | 73 | Yes |
| Eddie L | 8 | 1029 | 1037 | 92.18% | 208 | Yes |
| Nice Ogre | 9 | 1025 | 1034 | 91.91% | 293 | Yes |
| TexDem | 91 | 943 | 1034 | 91.91% | 2730 | Author |
| bsegel | 7 | 994 | 1001 | 88.98% | 164 | Yes |
| Smoh | 62 | 931 | 993 | 88.27% | 1709 | Yes |
| VClib | 22 | 907 | 929 | 82.58% | 699 | Yes |
| phonegery | 41 | 828 | 869 | 77.24% | 1082 | Yes |
| VeloVixen | 9 | 825 | 834 | 74.13% | 299 | Yes |
| barefoot coyote | 1 | 818 | 819 | 72.80% | 17 | Yes |
| Knockbally | 52 | 767 | 819 | 72.80% | 1295 | No |
| Melanie in IA | 17 | 732 | 749 | 66.58% | 387 | Yes |
| Spirit of Life | 0 | 746 | 746 | 66.31% | 0 | Yes |
| ChicDemago | 1 | 721 | 722 | 64.18% | 18 | Yes |
| Captain C | 95 | 510 | 605 | 53.78% | 1388 | Yes |
| rscopes | 4 | 561 | 565 | 50.22% | 95 | Yes |
| Yasuragi | 0 | 554 | 554 | 49.24% | 0 | Yes |
| a gilas girl | 35 | 452 | 487 | 43.29% | 958 | Yes |
| oceanview | 55 | 401 | 456 | 40.53% | 1529 | Yes |
| frey60 | 3 | 436 | 439 | 39.02% | 82 | Yes |
| MKSinSA | 0 | 427 | 427 | 37.96% | 0 | Yes |
| blue aardvark | 3 | 306 | 309 | 27.47% | 75 | Yes |
| mjbleo | 9 | 241 | 250 | 22.22% | 295 | Yes |
| angelajean | 30 | 179 | 209 | 18.58% | 940 | Yes |
| ER Doc | 1 | 188 | 189 | 16.80% | 37 | Yes |
| lina | 51 | 110 | 161 | 14.31% | 1500 | Yes |
| Alea iacta est | 23 | 137 | 160 | 14.22% | 722 | Yes |
| CayceP | 2 | 150 | 152 | 13.51% | 63 | Yes |
| blue jersey mom | 2 | 133 | 135 | 12.00% | 84 | Yes |
| entrelac | 1 | 134 | 135 | 12.00% | 20 | Yes |
| blueoasis | 2 | 94 | 96 | 8.53% | 50 | Yes |
| Mother Mags | 1 | 91 | 92 | 8.18% | 28 | Yes |
| Texnance | 7 | 69 | 76 | 6.76% | 241 | Yes |
| vigilant meerkat | 12 | 40 | 52 | 4.62% | 317 | Yes |
| Blackacre | 0 | 48 | 48 | 4.27% | 0 | Yes |
| jim in IA | 7 | 36 | 43 | 3.82% | 177 | Yes |
| egarratt | 1 | 40 | 41 | 3.64% | 33 | No |
| CorinaR | 0 | 35 | 35 | 3.11% | 0 | No |
| dmhlt 66 | 1 | 33 | 34 | 3.02% | 32 | Yes |
| funluvn1 | 1 | 31 | 32 | 2.84% | 42 | Yes |
| BFSkinner | 1 | 26 | 27 | 2.40% | 33 | Yes |
| weaponsofmassdeception | 0 | 15 | 15 | 1.33% | 0 | Yes |
| global citizen | 1 | 14 | 15 | 1.33% | 40 | Yes |
| BlueInARedState | 1 | 13 | 14 | 1.24% | 26 | Yes |
| kestrel9000 | 2 | 11 | 13 | 1.16% | 52 | Yes |
| Texknight | 0 | 12 | 12 | 1.07% | 0 | Yes |
| Mariken | 0 | 10 | 10 | 0.89% | 0 | Yes |
| ScottyUrb | 5 | 4 | 9 | 0.80% | 152 | Yes |
| Alice Olson | 0 | 7 | 7 | 0.62% | 0 | No |
| MT Spaces | 1 | 6 | 7 | 0.62% | 29 | Yes |
| Statusquomustgo | 1 | 5 | 6 | 0.53% | 22 | Yes |
| joe wobblie | 0 | 6 | 6 | 0.53% | 0 | No |
| Icicle68 | 0 | 3 | 3 | 0.27% | 0 | Yes |
| anotherdemocrat | 1 | 2 | 3 | 0.27% | 20 | Yes |
| Charles Hall | 0 | 1 | 1 | 0.09% | 0 | No |
| mungley | 0 | 1 | 1 | 0.09% | 0 | Yes |
| Simplify | 0 | 1 | 1 | 0.09% | 0 | No |
| vgranucci | 1 | 0 | 1 | 0.09% | 35 | Yes |
| mitumba | 0 | 1 | 1 | 0.09% | 0 | No |