Recently I received a nice e-mail response from my high school principal, whom I had not had contact with in over thirty-eight years ... with more after the jump ...
But first: Top Comments appears nightly, as a round-up of the best comments on Daily Kos. Surely you come across comments daily that are perceptive, apropos and .. well, perhaps even humorous. But they are more meaningful if they're well-known ... which is where you come in (especially in diaries/stories receiving little attention).

Send your nominations to TopComments at gmail dot com by 9:30 PM Eastern Time nightly, and indicate (a) why you liked the comment, and (b) your Dkos user name (to properly credit you) as well as a link to the comment itself.
Earlier this year, my high school graduating class (of 1974) began its own dedicated Facebook page - and it was a pleasure to read (from a graduating class of something in excess of 400 students) the words from about 100 subscribers. And it prompted me to try to contact John Rowan, our high school principal, who I knew was still alive - and received a response, which will be posted below. I realize that in order to understand the circumstance, I'll need to mention my high school experience.
(I should add at this point: John Rowan is a priest, as I attended a Catholic high school. I hesitated initially about writing this, lest a flame war break out. But I believe that Top Comments readers are less inflammatory and more learned than some others on this site: and who understand that I am well aware of what the Church hierarchy is up to, and that I am writing about a time-and-place from the past; that this is a personal diary .... as you will see).
I had attended a Catholic elementary school for my early years, then when we moved to a less-populated part of suburban Long Island in 1967: my father sent us kids to public school for a few years. I had some rewarding experiences in public school for the four years I attended (it was good to have classmates of different faiths) and even recently made contact with my terrific 7th grade English teacher - the first male teacher I ever had. But there was one drawback: I wasn't especially tall, and wasn't a 97-pound weakling ... but instead a 75-pound weakling, when my classmates outweighed me by quite a bit. Needless to say, the locker room was a most unpleasant place, and I went through two years of bullying (primarily from one bully).
I can't say I was happy when my father said I (and my younger siblings) would be attending Holy Family high school, especially since the bus ride would be somewhat long. In hindsight, it was a turning point for me: a place to heal mentally, and by the time I graduated I felt I was ready for adulthood. Why do I think this way?
I think because the school combined two important attributes: it had the best features of a religious school (but without the fundamentalism) and it had the best attributes of a prep school - (but in a day school setting, without the pretense and class divides that sometimes define such an institution). I'll try to explain why.
First, it was a Catholic school in that - when a student died (and we had two in our class who died during our time there) there was a Mass held. In my freshman year of 1970, Father Rowan showed the 1966 film A Man for All Seasons - which won the Academy Award for lead actor Paul Schofield - but which sailed over my head as a fourteen year-old. Years later I rented the film and was surprised that the plot seemed so simple to me - but this was a film that Father Rowan felt strongly about.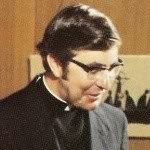 And yet faith was only one aspect of our school; we did not receive lectures on any social issues of the day the way things are done now. Actually, my homeroom teacher (Sister Regina Ryan) had advised us boys in 1970 to get draft counseling - that was more of the moral issues of that time-and-place. We did have religion classes but they were eclectic: with comparative religions, ethical decision-making, fieldwork (visiting nursing homes), critical thinking and the like as the norm ... and many classes were taught by teachers who were former seminarians.
There were some parents who were uneasy with the light touch that Father Rowan used in managing the school - but when you thought about it, this was one school that could afford to use a light touch. People cared enough about their kids to pay tuition, many students had not attended anything but a Catholic school, and the draconian methods that elementary schools often used were not needed here. It was a school where common courtesy was more in vogue than in the public schools, and they had abandoned school uniforms for 1970, simply adopting the public school code of that time (girls had to wear skirts, boys could not wear jeans, etc). Thereafter, the public schools abolished any sort of dress code.
Actually, I think it's more accurate to describe this as a Jesuit school - as Father Rowan treated us as more akin to university students (with academic freedom) than as children. In his autobiography, the Boston Celtics great Bill Russell described his attending the University of San Francisco in the mid-1950's (where he helped lead them to back-to-back NCAA titles in the 1950's) . As a non-Catholic attending a nearly all-white school, he noted some friction with his lay professors, but not with the clerics - and he used words such as "the Jesuits treated me well", rather than "the priests treated me well".
In addition, our curriculum involved such things as interdisciplinary studies, a "school within a school" program, and each year there was a career counseling day that involved seminars - and one which I attended involved a talk on the Vietnam War by a man named Joop van der Grinten - a peace activist who had been the son of a Resistance man in the Netherlands (who died just a few years ago) - and indicative of the wide range of people who were invited to speak.
There was one innovation that Father Rowan brought in that immediately improved my life - and made him appear to be decades before his time. As the old Brownsville Station song Smoking in the Boys Room related - the one uncomfortable part of my freshman year was going into the boys room ... and having the upperclassmen put down their cigarettes just long enough to intimidate you. Never truly nasty, much less anything physical - but it did feel uncomfortable, especially as a non-smoker (then and now).
In September, 1971 Father Rowan announced the beginning of what was called "West Campus" - where a small part of the outdoor area around the western end of the building was designated as a smoking area. The advent of smoking in a restricted area outdoors is common today - but a novel idea back then (and I'm not even sure if it was legal, back then, for kids - he'd be arrested for it today).
The immediate impact: the bathrooms returned to their original purpose, as there was no need to smoke there. And (if you were discreet) ... well, more than just tobacco could be smoked there - even if you were caught, the teachers just impounded the weed and nothing further transpired. (As some of our teachers were fairly young we ... ummm .....speculated as to what became of the contraband). One of my best friends to this day (Tom Burke) said he hung out with the Quaalude people and other assorted burnouts at West Campus ... and that even the most jaded, authority-hating or religion-hating person never had a bad word to say about Father Rowan. True, it's the assistant principals who had to kick butt - but that's still saying something. Besides ... how could you dislike a principal who brought in an Irish Setter to school?
Another aspect of the school: just as in the public junior high which I attended, I seldom saw my guidance counselors (and didn't much rate them, either). Instead, late during my sophomore year I began stopping by to see the school chaplain Father James Boesel. I didn't need 'counseling' - of either a spiritual variety or otherwise - but just to talk. And he became my go-to-guy if I ever did have a dilemma. But more often, we simply spoke about the issues of the day (the Watergate investigation, for example, as well as my college plans) and while you knew he was a spiritual man, that was only a part of his job. I'd have entrusted any part of my life with him, he was that special. And for those of you who know me as a balding man ... well, here is me in 1974 with hair, standing next to the chaplain (for a posed yearbook photo).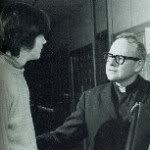 At the time I contacted Father Rowan, I located where Father Boesel was living in retirement and also sent him a letter ... but was advised that he was in the early stages of dementia, and there may/may not be a reply ... but that he would read my words.
At the end of the 1974 school year, Father Rowan was replaced as principal by the Diocese, as he and they had been at odds over finances. And so at our graduating ceremony, he was leaving along with us - which (to me) makes him a member of the Class of 1974. My brother and three sisters also graduated from there, with my youngest sister Jeannemarie in the Class of 1984 ... which turned out to be its last class, ever.
For the Diocese was still unhappy at finances: and now wanted to close the school. It turned out that a Franciscan-run, all-boys school in another town was overrunning its physical plant - and inquired about moving into our space. The Diocese sold the building to St. Anthony's for the princely sum of $1.00 ....... on the condition that they go co-ed, which they agreed to. (They subsequently demolished their old building).
For starters, this left us in a rotten mood ... we used to kick their butts every Thanksgiving in football - and now they were taking over our school??? That was enough to stick in our craws .... but it was only years later that we learned they had thrown out much of our school's trophies (academic, athletic, etc.). And so I have waged a battle amongst us alumni to refer to the present occupants of our old building as:

The School that Must Not be Named
Perhaps it's no wonder that we have kept
in touch
with each other - for any of you who attended a school that no longer exists, you can probably relate.
Recently John Rowan celebrated his 50th anniversary - and was given the honorary rank of Monsignor. One thing I didn't know about him when he was our principal:

During that time, he began law school at St. John's University in Queens. "There was so much talk about students' rights and teachers' rights that I thought it would be very helpful to know the law."
With all of the above as a back-drop: you can appreciate my receiving the following e-mail from him in response to my letter, which I sent to my siblings and classmates. (And he seemed to appreciate my name for the present school building tenants, too):
Hello, Ed!

Sorry for the delay in getting back to you. It was indeed pleasant to hear from you and learn about the Facebook site.

Last year I visited the School the Must Not be Named, for the 40th reunion of the Class of 1971. I presided at a mass in the new chapel that the Franciscans have stuffed into the courtyard between the cafeteria and the main building where my Setter (Al) used to roam about looking to escape. I dispelled the rumor that the chapel was built on her burial place, to everyone's relief.

I did retire in 2008 from the pastoral ministry at St. Lawrence in Sayville, where I had been for 24 years. The Bishop asked me to take the chair of the Board of Trustees of the three Catholic hospitals in Suffolk County , which position I held for three years. When the annual budget for the three hospitals reached One Billion Dollars, I asked the Bishop if I could get out, and he kindly approved. I don't think it's healthy for me to be around that kind of money. I remain interested in the issues of health ethics and health care, and I am presently involved in designing a workshop with a St. Joseph sister who is also a M.D., on end-of-life issues.

I live in Southold on the North Fork of LI, with two retired priests w ho are my classmates. I also have rooms in the rectory of St. Frances Church in Wantagh, where I help with the weekend masses. From February 1 to May 1 I was Temporary Administrator at St. Frances, to cover for the pastor who went on sabbatical. I'm happy to get back to my retirement schedule, especially now that the summer is here. Last year, I was the Temporary Administration in Blue Point, because of an emergency there. I am able to accept these appointments because my health is good and the pastoral staff at St. Frances can absorb my absence if I am called away.

I still do some law work. I maintain my license and I am counsel for an agency called Mercy Haven, Inc, which has about 250 persons with special needs, mostly mental health, in various types of housing. In addition, I am on the board of the housing corporations owned by the Diocese (for seniors) at which we have about 1300 units. Also, I am president and board chair for the Mission Assistance Corporation, a diocesan entity that helps parishes in need with loans and grants. I have 15 neices and nephews, the oldest being 50 and the youngest 17. Five of them live in the metropolitan area, the others are scattered over the U.S. from Alaska to Texas to Florida and California.

I will stay in touch.

JR
If you're like me, the question that comes to mind:
what the hell kind of "retirement" is that?!?!
Actually, a confession: I left off the last two sentences from his communiqué that I sent to most people .... unless I knew their politics. For this is how he ended:
My mother died in 2006 at age 99. She was a parishioner at St. Lawrence in Sayville, very competent to the end. She disclosed to her hairdresser that she was just as glad to die at 99 because any American who reaches 100 gets a letter from the President, and she didn't want any letter from George W. Bush in her mailbox!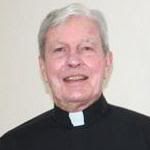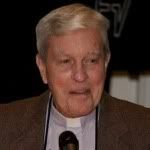 Even without those final sentences: I hope you see why I have such good feelings for this man. Whatever benefits the Diocese (or these organizations) offer him for his services: sight unseen, they're not enough.
I'll leave with a most apropos song for tonight: the song School Days by the nonpareil bassist Stanley Clarke - assisted by another favorite musician of mine, Larry Coryell on guitar.
Now, on to Top Comments:
From JayRaye:
In the diary by DEMonrat ankle biter about a new National Geographic Channel poll to see which presidential candidate is better equipped to handle an alien invasion: Fordmandalay has a short but sweet (and funny, too) comment from the Star Trek lexicon.
From
Noddy:
In the diary by houseless telling those who don't want to help the poor should at least stop lecturing them: enufisenuf describes the Christian Nation of modern times.
From
leu2500:
In the front-page story - the first of the many diaries on the ACA decision - Knockbally spoke for many here on DK with this little gem of a comment.
From
Chrislove:
In cardinal's diary featuring the 10-minute video of CNN's embarrassing journalism fail today, MKSinSA hits it out of the park with this zinger.
From
Kaili Joy Gray:
In the front-page story by our own Markos Moulitsas, now that a vintage photo of himself has washed ashore on the Intertubez .... this comment about Markos's punk look by lgmcp is perfection.
And from
Ed Tracey
, your faithful correspondent this evening ........
In today's Mid-day Open Thread - where the Supreme Court decision was examined for its effects on our friends who live on Planet Starboard - many noted the plight of a certain radio commentator, who threatened to move to Costa Rica (even though that nation has universal health care coverage) if the ACA was implemented ..... Cali Scribe opined that "he's got two years to find some nice beachfront property and pack up his Viagra and Oxycontin".
Next: yesterday's Top Photos (as compiled by Jotter each day) - click on the photo to see the story behind it.
And lastly: yesterday's Top Mojo - mega-mojo to the intrepid mik ...... who rescued this feature from oblivion:

1) By invoking by Blue Icee — 297
2) So....the position of "raving lunatic" is open? by allergywoman — 187
3) They don't care by Dallasdoc — 162
4) when is the last time a Supreme Court justice by elmo — 141
5) I hope more TV ads get made on this subject by Diana in NoVa — 125
6) Bain not only did it themselves, but also hired by bkamr — 125
7) I Just Filled it I Think? by shanikka — 112
8) The attribute I have by gchaucer2 — 96
9) It is my sincere hope... by VetGrl — 94
10) I'm surprised more of an issue wasn't raised... by Jacoby Jonze — 86
11) Yes... by RichM — 85
12) Besides the utterly by gchaucer2 — 85
13) In any rational judicial system, such comments by NoMoJoe — 83
14) That one about having these workers build a stage by OrganizedCrime — 80
15) Nothing wrong with doing it again, but... by Meteor Blades — 80
16) But I didn't expect the Spamish Inquisition. n/t by billmosby — 80
17) I read a bit longer analysis by tytalus — 80
18) Okay you convinced me. by doc2 — 76
19) You nailed it Ice. Romney sold us out to China. by FishOutofWater — 74
20) Double whammy by Joan McCarter — 74
21) Thanks for the Warm Welcome!! by shanikka — 73
22) No.. I don't pity him at all by volleyboy1 — 70
23) Tipped and recommended. by blue jersey mom — 69
24) There are days when by gchaucer2 — 69
25) Oh my God - look at my username! by sneakers563 — 68
26) Issa ... by dzog — 68
27) Gawd we are going to have a spam tsunami! by Horace Boothroyd III — 67
28) Corporate Personhood contradicts 13th Amendment by DownstateDemocrat — 65
29) What drives this is simple by Texdude50 — 65
30) ten points for OSI SIGINT! by G2geek — 63
31) This means we no longer have to rescue AA! by grog — 63