Welcome! "What's Happenin'?" is a casual community diary (a daily series, 8:30 AM Eastern on weekdays, 10 AM on weekends and holidays) where we hang out and talk about the goings on here and everywhere.
We welcome links to your writings here on dkos or elsewhere, posts of pictures, music, news, etc.
Just about anything goes, but attacks and pie fights are not welcome here. This is a community diary and a friendly, peaceful, supportive place for people to interact.
Everyone who wants to join in peaceful interaction is very welcome here.
---
Good Morning!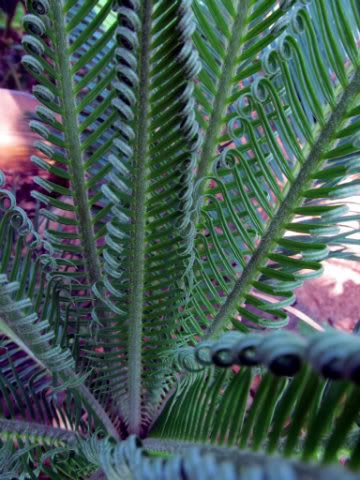 Swirls of Curls, photo credit: Lady Libertine
If you don't know what you want, you end up with a lot you don't.
~Chuck Palahniuk
---


Drop in
any time
day or night
to say hello.

---
News
from Physicians for National Health Care site...

The Supreme Court decision
The Supreme Court Ruling on the Patent Protection and Affordable Care Act

Go ahead and wade through the cacophony of responses to the Supreme Court decision. It should be a fascinating excursion through society's exposed soul at its finest, and at its worst. Some of the responses you will hear will rely on refined cognitive processes and others on fundamental reflexive emotions.
[...]
The sound-good incremental steps are those that would seem to move us in the right direction but are more like trying to walk up the steep side of a mountain in deep, loose sand. The steps seem to go forward, but the peak is never reached. Yet we will hear pleas to move up this slope. We have been climbing this slope for half of a century, and it's time to look for another route.

Many will plead to keep the glass half full now that the Act has been upheld, while others of us will complain about the glass being half empty. It is time to end this petty fray when we can have a full glass – affordable, high quality care for everyone – simply by enacting a single payer national health program. Call it an improved and expanded Medicare for all, if you will.
Hurray for Rhode Island!
Rhode Island Enacts Nation's First 'Homeless Bill of Rights'

Rhode Island made history on June 21 by becoming the first state in the country to enact a "Homeless Bill of Rights."

While some cities have passed legislation criminalizing homelessness, Rhode Island's "Homeless Bill of Rights" states that homeless individuals must not face discrimination that denies them access to rights or services based on their lack of permanent address.
meh...
Some student loans to become more expensive despite deal
College students are facing a roughly $20 billion increase in the cost of their federal loans, despite a much-heralded deal in Washington to contain the expense of higher education.
an excellent read...
Two Views of Our Future: Science Versus Mainstream Economics
No previous civilization has survived the ongoing destruction of its natural supports. Nor will ours. Yet economists look at the future through a different lens. Relying heavily on economic data to measure progress, they see the near 10-fold growth in the world economy since 1950 and the associated gains in living standards as the crowning achievement of our modern civilization. During this period, income per person worldwide climbed nearly fourfold, boosting living standards to previously unimaginable levels. A century ago, annual growth in the world economy was measured in the billions of dollars. Today, it is measured in the trillions. In the eyes of mainstream economists, our present economic system has not only an illustrious past but also a promising future.
surprised? ...
Americans favor Obama to defend against space aliens: poll
Nearly two in three Americans think President Barack Obama is better suited than Republican rival Mitt Romney to deal with an alien invasion, according to a survey released Wednesday.
---
Blog Posts of Interest
The Evening Blues - 6-28-12 by joe shikspack has more good news links for you, and great tunes!
Modern-Day Slavery: Abuse of Low-Wage Workers by US Contractors Goes Unchecked by Kevin Gosztola, The Dissenter
31 Victims in GROWING Air Force Scandal Petition/Action diary on dailkos by angelajean



---
---

What's Happenin'? We have a new site in beta testing right now!
Stay tuned to this space where we will reveal more details over the next few weeks. It's gonna be happenin'!