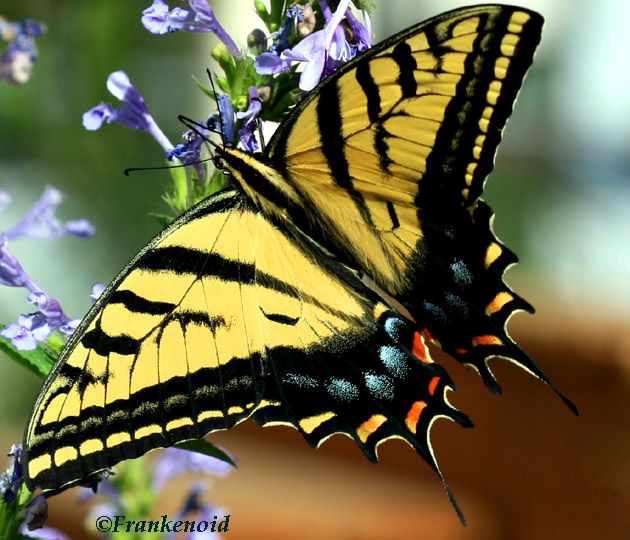 Good morning, and yes, it is hot enough for me. Welcome to Saturday Morning Garden Blogging.
For the last week the heat has been extraordinary here on the Colorado Front Range — we matched the record for most 100°+ days in a row (5); two straight days matched the hottest-ever recorded Denver temperature (105°) — a temperature reached only twice before, in July 2005 and August 1878; and the five days from June 22 to June 26 were the worst heat wave ever, with an average daily high of 103.5°.
The wildfires that have exploded across the state were made worse not only by heat and wind, but also by extremely low humidity, often falling below 5%. By one estimate 60% of embers which traveled a half-mile were hot enough to light spot fires on landing.
While the extreme heat broke mid-week (and who knew that 95° could feel cool?), we are still looking at forecasts with highs staying in the 90s or, perhaps, breaking into triple digits again next week.
And the wildfire danger is far from over. Surprisingly, the Denver Post has actually had some intelligent, well-reasoned discussion of the larger issues surrounding our current fire season.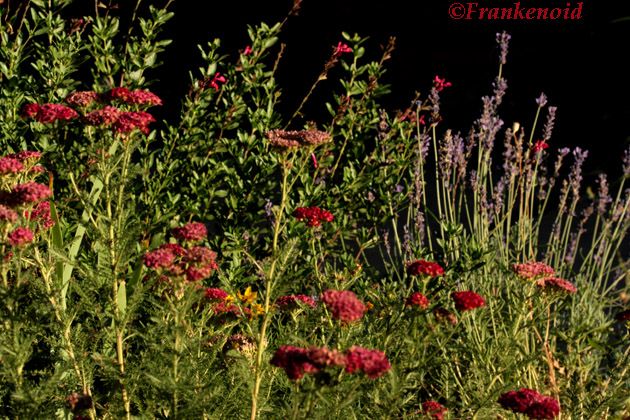 All I can say is, thank gawd for heat and drought tolerant plantings. Not everything is doing so well as this planting of achillea, Wild Thing salvia, lavender and tick weed in the xeric portion of our front gardens.
For whatever reason, I've lost all but one of my bean plants — and the last one isn't looking so good.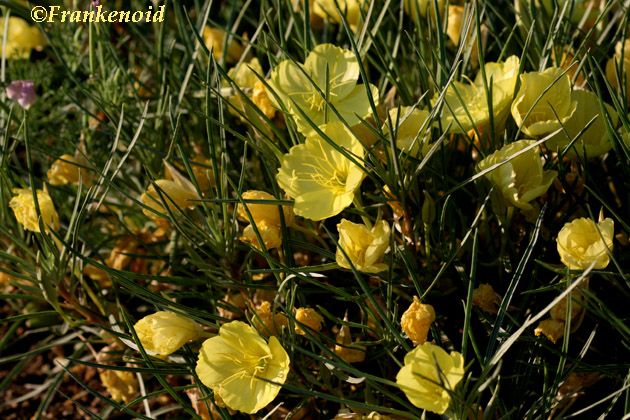 And the sweet corn? Well, the early variety I plant has already tassled — even though the plants are only three to four feet tall. I don't know if I'll ears of any size off of those stalks. The other variety of corn is looking pretty good, though, and the stalks have topped five feet, so maybe I'll get a good second crop.
The tomatoes are looking pretty good — but there's been a warning that this may be another bad year for psyllids, so I'm checking the tomato plants — and the brugmansias as well — for infestation.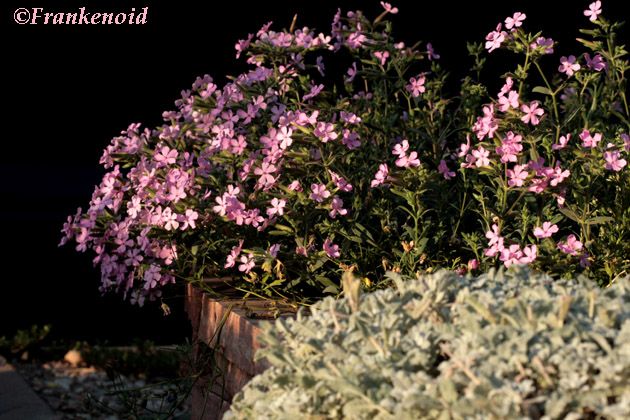 The only real bright spot are the cucurbits — the zucchetta, cucumber and melon plants are looking good. Indeed, I already have a couple of cucumbers, and saw the first teeny-weeny zucchetta squash.
Beyond the heat, and my gardening woes, is the added discombobulation of drastic changes at work. As of the end of July the firm's current configuration ends, we have to be moved out of our current suite of offices. I'll still be employed by my boss of the last 26 years, but his law practice is changing as he inches towards his eventual retirement.
Because of what's going on with my work, I've asked that the other editors take over hosting Saturday Morning Garden Blogging for the month of July. The schedule is:

July 7 and July 14 — Blue Jersey Mom
July 21 — Jupiter Surf
July 28 — Missys Brother, who will be writing about new, vintage and antique garden books. He requests that you dig through your memories and book shelves, and share your favorite titles.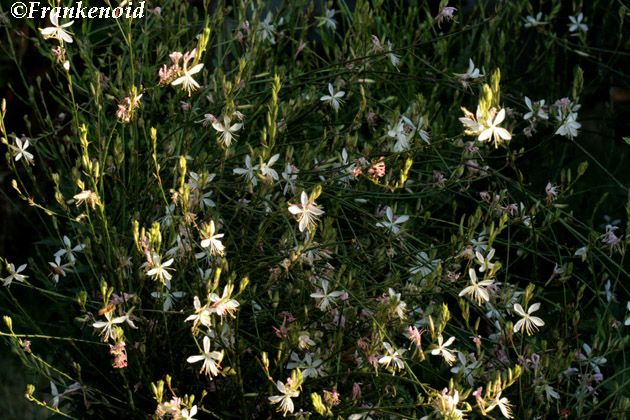 That's what's happening here. What's going on in your gardens?