The series that began our show has turned, somehow strangely predictably, into a series of series'. Like linguistics itself, we have attempted to create a factual skeleton, or "Deep Structure", as Noam Chomsky (you DO remember that he IS a linguist, right?) would call it, upon which to hang the information we have disovered and given to our now almost 3,000 listeners.
It has not, however been yet completed. Meanwhile, as we began the investigative reports regarding The American Legislative Exchange Council (ALEC), we began with a fundamental overview of the organization. Our listeners could at least have (we believed) a few points of reference to new information, adding unknown to only known, which is my personal preference for teaching style. Going from known to unknown, making that now known information, repeating the process.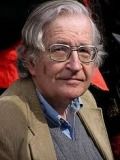 Then, we began adding, through a largely transformational process, some more specifics to the framework by focusing on several particular and specific areas of investigation which was meant to cast some light, brief and dim as it may be, upon how ALEC is potentially impacting the citizens across the Progressive Southern United States. It was (and is today) my belief that ALEC is using the "Southern Tier" as it's own personal and perverted laboratory to test extremes, and other limitations. Thus, we briefly arrived at Chomsky's "Surface Structure" (the second PPTS series on ALEC).
But, as Chomsky himself has repeated intoned, this is an "incomplete structure", as many important understandings are yet missing, incomplete, or mis-understood. We recently hit that "missing" like a prize fighter hits the opponent's glove with his face!
This show provides us with a way forward, in two most remarkable ways, with two very remarkable special guests (Yet another first for PPTS).
I hope you will follow me just below the squiggledoodlethingey fold, and see what I mean.
In this third series, we are investigating what began as a clue that we were given some time ago. There came a particular point of time when ALEC declared it was disbanding one of its most effective, and highly sought membership "plum assignments", the Public Policy Task Force.
The point of time was the Trayvon Martin murder by George Zimmerman. It seemed as if the nation, in it's complete slumber, had completely missed more than thirty (30) (as of this writing) of our United States having very quietly creating "Stand Your Ground" legislation.
The revelation that this legislation had be crafted, and promulgated through ALEC by more than one of it's Public Policy Task Force Corporate members (NRA, WalMart), blew what ALEC sincerely prayed would be a temporary breach in it's veil of secrecy.
Shortly thereafter, it was revealed by Rachael Maddow that the work of ALEC's Public Policy Task Force would, in fact continue by an ALEC ally, The National Center for Public Policy Research.
Did you miss it?
That's okay. I did too, at first. But, then, I got it.
If ALEC could so quickly, easily, and surreptitiously "hand off" one of it's most important (if not THE most important) Task Forces to such an ally, how many choices could the organization have had to hand it off to? How, so quickly? And, much more importantly, why?
To be quite honest, this was when I knew I was swimming in very deep water. Not that I have anything against ocean swimming, mind you. But, this particular bit of puddle seemed to be quite full of ravenous sharks. I just don't "do" ravenous sharks very well.
Help arrived in the form of a very special lady, "Progressive Becky" who negotiated her way out of refusing to serve as the Research Director for PPTS. It has snowballed. I wish to very quickly point out that our Research Director and her ever-growing team of completely qualified and capable researchers, investigators, and journalists have not only met this challenge, but are daily exceeding it.
She, along with the PPTS co-host and Executive Producer, "Progressive Patty" who has become an invaluable cohort and helper with PPTS, have both understood the need for, and the necessary preparations required for, the next step on this investigative journey. Two recent events serendipitously coincided with our ongoing work.
----------
In no particular order, the first of those events had to do with the release of a year-plus study by friend Lisa Graves, and the Center for Media and Democracy (CMD) entitled: "ALEC Exposed in Wisconsin: The Hijacking of a State". In this report, CMD carefully and professionally lays out, step by step, email by email, transaction by transaction, person by person, the war that the Koch Brothers, through (among many other resources) ALEC has perpetrated, and is even now perpetrating upon the citizens of the Badger State. The release of that report was televised, from Madison, Wisconsin, the home for CMD on May 12, 2012. (This is a 48:00 video.) On May 17th, 2012, Common Cause of Wisconsin and The Center for Media and Democracy issued a letter to Wisconsin's Attorny-General requesting a full investigation of ALEC, in light of the facts they discovered (and transmitted to the AG).
We at PPTS are very pleased to be able to report to you that Lisa Graves, Executive Director of the Center for Media and Democracy will be our very special guest on this show on July 1st, 2012. She will update us on the results of the CMD/PRWatch/CC investigations in general, and in Wisconsin in particular.
Hopefully, she will enlighten us as to some basic investigative steps that any Progressive organization (including ours), in any state across the Progressive South, can take to bring specific laser light on this over-grown organization's activities where YOU live. She will take questions from our live show callers, and from our visitors in our lively chat room. This will not be an interview, but rather a conversation. We strongly urge, and sincerely hope that you will join us, and lend your voice to the conversation.
----------
For some of the readers of these words, the second of the two nicely timed events which have an effect on this episode surprisingly comes from our very own family. For all Kossacks, however, it will come as no surprise at all.
For several years now, several Kossacks have been actively involved in the deep-level investigation of ALEC, through several different perspectives, and upon several different levels. Recently, a report was submitted to Kossacks by one of the leading investigative journalists of that team, carefully documenting but one significant avenue of recent ALEC activity: Membership in The American Legislative Exchange Council (ALEC) itself.
Released through the website which he commands, the recently compiled report by our own fellow Kossack Bob Sloan gives us a primer on the membership levels, degrees of access each membership category permits, and through some specific examples, shows how such connections work--in the political world.
The examples in this complete report, used by Sloan and illustrating the incredibly careful and detailed work of the several teams involved in this report, include specifics and examples which include (among others):
South Carolina (Example, Governor Nicki Haley)
Georgia
North Carolina
Virginia, and
Arizona

Progressive Southern States all. But, I wasn't exaggerating when I said "the political world". Not only does ALEC proudly flaunt a large number of federal legislators among its members, but many international members exist, as well. We are very proud of Bob's continuing work, and the work of his teams, and are very, very grateful he has agreed to spend time with us on this show.
You must understand that it is an absolutely proven fact that the purpose of ALEC and its allies is not to simply remove the Constitution and associated documents from the American landscape. There is a much more nefarious plot afoot, of which ALEC is but one small (yes, small) cog. The work on this particular series will take us not only to different states within the United States, and put extreme focus on just how that plan is conceived and intended to be carried out.
We will also necessarily jump several ponds across the globe to fully understand the impact, intent, and purpose behind what is being, more and more, referred to as "The Cabal". And, before you go there, please understand that I absolutely set out to prove these allegations false, and would wish with all my heart them to be false. I feel confident both Lisa and Bob would quickly agree with me. We will attempt on this show to begin putting some dressing on the bones of our work so far, and perhaps even establish Chomsky's "Super Level" of understanding to this imperative issue.
This episode will air on Sunday, July 1, 2012, beginning at 2:30 PM and go until 4:30 PM. The rules for this particular show will be just a bit different, and we will explain that at the beginning of the show.
This is a very special opportunity for all of DK. I do hope you will tune in to our live show, and let your voice be heard. We're on the air!
We'll see YOU there!
For the show,
TNProgressive
10:42 AM PT: To tune in, just go to http://blogtalkradio.com/...
2:38 PM PT: Our sincere thanks to Bob Sloan for being our special guest on PPTS today. Unfortunately, Lisa Graves could not be with us today, but will be on a show in the very near future. She's a busy lady, she gets a break. One break! :)