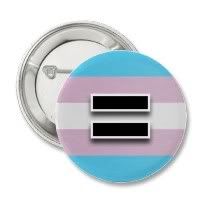 The American Psychiatric Association Task Force on Treatment of Gender Identity Disorder has recommended development of clinical practice guidelines for psychiatrists who care for transgender patients, in a report released June 27.

The American Medical Association has adopted a resolution supporting insurance coverage for medically necessary treatment for individuals diagnosed with GID. The task force report recommends the APA adopt a similar position, and issue other statements in support of the rights of gender variant persons.

--William Byne, MD, PHD, Task Force Chair
The Task Force called upon the APA should develop policies including:

1. Support for treatment resources for gender variant and gender transitioning adults, and removal of barriers to care, including insurance coverage for accepted treatments, similar to AMA House of Delegates Resolutions 114(A-08) and122, and the American Psychological Association Council of Representatives Policy Statement regarding Gender Identity, Transgender and Gender Expression Non-discrimination.

2. Support for reasonable revision of identity documents for gender transitioning persons, including United States passports and birth certificates, which are currently difficult to correct.

3. Specific support for the marriage, adoption and parenting rights of transgender and gender transitioning persons, similar to existing APA policies regarding same gender couples.

4. Support for the rights of incarcerated persons who are gender variant or gender transitioning to personal safety and comprehensive healthcare, including transgender health services.

5. Support for transgender health services for members of the uniformed services and veterans, and opposition to the use of transgender or GV as grounds for discharge or rejection from enlistment.

6. Support for the most appropriate placement of persons who are transgender in gender-segregated treatment facilities, including inpatient psychiatric units, residential addiction treatment programs, and geriatric care centers.

7. Support for the inclusion and fair, collegial treatment of gender variant persons in all aspects of professional life, including medical schools, residency programs and fellowships in psychiatry, and the APA.

8. Support for professional and public education regarding transgender and GV, including:


(a) Scientifically sound, non-stigmatizing information about GV for patients and members of the general public.
(b) The inclusion of affirming, non-discriminatory information regarding GV and gender transition in the curricula of medical schools and psychiatric residencies and fellowships.
(c) Sponsorship of CME activities regarding transgender, such as presentations at the APA annual meeting and written materials in CME publications, particularly those used for maintenance of certification (MOC).
(d) Inclusion of questions about transgender on the ABPN certifying and MOC examinations.
(e) Tasking a specific APA Component or other group within the APA to monitor progress with regard to these activities.
The task force was formed to address concerns different from the diagnostic aspects of GID that were being considered as part of the next edition of the APA's Diagnostic and Statistical Manual of Mental Disorders (DSM). Although psychiatric diagnosis and treatment are linked, they are separate aspects of clinical mental health practice, and the DSM does not make recommendations for treatment. The APA first introduced GID as a diagnostic condition in the 1980 DSM, but has not taken any official position on treatment or other concerns of transgender persons.
That is, the DSM does not evaluate treatments. The Task Force was formed to do that.
The Task Force's charge was to review the scientific literature regarding gender identity disorder at different stages of human development. It examined the research and clinical evidence relating to treatment and provided an opinion as to whether or not the APA should develop practice recommendations. The Task Force also assessed the literature on individuals with disorders of sex development (intersex).
The report concluded that the quality of research evidence pertaining to most aspects of treatment for GID is not robust, but clinical consensus is sufficient to support the development of recommendations for the clinical management of GID in all age groups.

The task force also recommended that the APA create a separate mechanism for assessing the mental health needs of individuals with disorders of sex development, whether gender dysphoria is present or not.
The report recommends that the APA provide statements clarifying its position on support of medical necessity of treatment for GID, defining the ethical issues regarding treatment of minors with GID and other manifestations of gender variance, and supporting the civil rights of persons who are gender variant, transgender, or transsexual.
Some thoughts from the report:
On the issue of treatment of children:

An additional obstacle to consensus regarding treatment of children is the lack of randomized controlled treatment outcome studies of children with GID or
with any presentation of [Gender Variance] (Zucker,2008b). In the absence of such studies, the highest level of evidence available for treatment recommendations for these children can best be characterized as expert opinion. Opinions vary widely among experts, and are influenced by theoretical orientation, as well as assumptions and beliefs (including religious) regarding the origins, meanings, and perceived fixity or malleability of gender identity. Primary caregivers may, therefore, seek out providers for their children who mirror their own world views, believing that goals consistent with their views are in the best interest of their children.
The overarching goal of psychotherapeutic treatment for childhood GID is to optimize the psychological adjustment and wellbeing of the child. What is viewed as essential for promoting the well-being of the child, however, differs among clinicians, as does the selection and prioritization of goals of treatment. In particular, opinions differ regarding the questions of whether or not minimization of gender atypical behaviors and prevention of adult transsexualism are acceptable goals of therapy.
The Task Force reviewed the three basic modalities of treatment of gender variant children.
1. Attempt to lessen the gender dysphoria and decrease cross-gender behavior and identification with the goal of keeping GID from persisting into adolescence, culminating in adult transsexualism (i.e. Zucker, who was unfortunately on the DSM committee).
2. Remain neutral, with the understanding that the majority of gender variant children will desist from having GID…and that those in whom it does persist will not have their self-esteem damaged as it might be in the first treatment. In other words let the child's gender develop naturally.
3. Affirm the child's cross-gender identification. This would involve supporting social transition earlier and would be best for those children in whom GID persists, while having no incontrovertible effects on those in whom it desists.
One should note that persisters and desisters cannot be reliably distinguished as children.
Adolescents:

For purposes of this Task Force report, adolescence is defined as the developmental period from 12 to18 years of age. Adolescents with GID comprise two groups, those in whom GID began in childhood and has persisted, and those with the onset of GID in adolescence. Only two clinics (one in Canada and one in The Netherlands) have systematically gathered data on sufficient numbers of subjects to provide an empirical''experience base ''on the main issues in adolescence. Both of these teams concur that management of those in whom GID has persisted from childhood is more straightforward than management of those in whom GID is of more recent onset. In particular,the latter group is more likely to manifest significant psychopathology in addition to GID.

This group should be screened carefully to detect the emergence of the desire for sex reassignment in the context of trauma as well as for any disorder such as schizophrenia, mania or psychotic depression that may produce gender confusion.
Both the Canadian and Dutch groups are guided by the World Professional Association for Transgender Health (WPATH) Standards of Care(SOC) which endorse a program of staged gender change in which fully reversible steps are taken first, followed in turn by partially reversible and irreversible steps.
Adults:
The WPATH SOC (Meyer et al., 2001) and the recent Endocrine Society Guideline (Hembree et al., 2009) endorse psychological evaluation and a staged transition in which fully reversible steps (e.g., presenting as the desired gender) precede partially reversible procedures (administration of gonadal hormones to bring about the desired secondary sex characteristics), which precede the irreversible procedures (e.g., gonadectomy,vaginoplasty in natal males, mastectomy and surgical construction of maletypical chest and phalloplasty in natal females). Adults who have capacity to give informed consent may receive the gender transition treatments for which they satisfy the qualifying criteria of the providers. These criteria vary among providers and clinics.

A recent review graded the quality of evidence relating particular components of the WPATH SOC to outcomes and concluded that psychotherapy prior to initiating hormonal or surgical treatments,and staged transition (including a period of real life experience) were associated with good outcome (De Cuypere & Vercruysse, 2009)