Welcome! "What's Happenin'?" is a casual community diary (a daily series, 8:30 AM Eastern on weekdays, 10 AM on weekends and holidays) where we hang out and talk about the goings on here and everywhere.
We welcome links to your writings here on dkos or elsewhere, posts of pictures, music, news, etc.
Just about anything goes, but meta and pie fights are not welcome here. This is a community diary and a friendly, peaceful, supportive place for people to interact.
Everyone who wants to join in peaceful interaction is very welcome here.
Good Morning!
From my hometown, Montréal, Québec. Arcade Fire:
"The future belongs to crowds."
― Don DeLillo, Mao II
---
"Writing is a concentrated form of thinking...a young writer sees that with words he can place himself more clearly into the world. Words on a page, that's all it takes to help him separate himself from the forces around him, streets and people and pressures and feelings. He learns to think about these things, to ride his own sentences into new perceptions."
― Don DeLillo
---
News
Secretary of State Hillary Clinton didn't mention the re-opening of NATO supply routes until the ned of her statement. The NATO trucks have been held up for months waiting for an apology from President Obama
Pakistan to reopen supply routes after U.S. apology for troop deaths
Secretary of State Hillary Clinton announced the reopening of the supply routes from the Pakistani port of Karachi to the Afghan border in a statement in which she also disclosed that she'd apologized by telephone to Pakistani Foreign Minister Hina Rabbani Khar for the mistaken killing of the Pakistani troops in a U.S. airstrike Nov. 26, 2011.
The weather? this is just the beginning of Climate Chaos
Sizzling Heat, Storms, Wildfires: 'This Is Just the Beginning'
"I think it's important for the public to hear that what we're seeing now is the future. We're going to be seeing a lot more weather like this, a lot more impacts like we're seeing from this series of heatwaves, fires and storms. And we better prepare for it. We better educate people what's going on, give the best science that's out there on what climate change is doing and where it's likely to head. I think we're missing a big opportunity here—or our TV meteorologists are—to educate and tell the population what is likely to happen. This is just the beginning, this kind of summer weather we're having."
Written in 1852, how does it stand up today?
What to the Slave is the Fourth of July?' by Frederick Douglas
"What to the Slave is the Fourth July?" by Frederick Douglass is not only a brilliant work of oratory. It speaks to our every frustration spurred by the gap between the ideals of the United States and the reality we witness every day; between the Bill of Rights and our decaying civil liberties; between the USA's international declarations of human rights and the ordered drone attacks backed by presidential "kill lists"; between the words "life, liberty and the pursuit of happiness" and a nation that leads the world in jailing its own citizens; between our highest ideals and our darkest realities. Here's hoping people take the time to read the entirety of Douglass's brilliant speech,
Brazil tribes occupy contentious dam site
The problem, the indigenous now say, is that while the construction of the dam steams ahead, the promises made by the consortium building the dam and by government-led Norte Energia - the energy company overseeing the dam - have yet to be fulfilled.
So the tribes decided to invade. This was a historic and significant move, because the decision was made without the assistance or knowledge of local or international NGOs or government rights bodies, who in the past often assisted tribes during protest movements.
"We would not be here today if the builders and the government would have done what they promised us," Bebtok, a tribe elder from the Xikrin tribe, told Al Jazeera. "In my community, nothing has been done. There is no quality health post, there is no school, they have not built a road for us. My road is the river and that is going to be dried up."
---
Blog Posts of Interest
---
Canada's Tragically Hip



---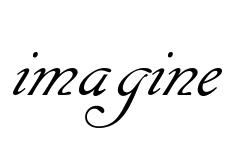 Imagine… an exciting new independent blog and news site with a focus on a better future, waging peace, battling ignorance and greed.

"Peace is not something you wish for; It's something you make, something you do , something you are, and something you give away." ― John Lennon