On Friday I am planning to make a very rare foray outside Top Comments to do a diary to try to help Sara R's remarkable quilt community try to raise funds for Darcy Burner, in her quest to become the congressperson of record in WA-01. This is a cause I believe in very strongly, for a candidate I believe in just as strongly.
I have never had the privilege of meeting Darcy, because, at least so far, I have not been able to attend Netroots Nation. Those who have attended, and who have met her, have been very impressed both with her qualifications and her commitment to all the causes so near and dear to our progressive hearts.
But First, A Word From Our Sponsor:
Top Comments recognizes the previous day's Top Mojo and strives to promote each day's outstanding comments through nominations made by Kossacks like you. Please send comments (before 9:30pm ET) by email to topcomments@gmail.com or by our KosMail message board. Just click on the Spinning Top™ to make a submission. Look for the Spinning Top™ to pop up in diaries around Daily Kos.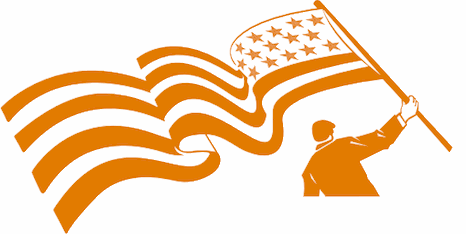 Make sure that you include the direct link to the comment (the URL), which is available by clicking on that comment's date/time. Please let us know your Daily Kos user name if you use email so we can credit you properly. If you send a writeup with the link, we can include that as well. The diarist reserves the right to edit all content.
Please come in. You're invited to make yourself at home! Join us beneath the kos-doodle...
I am not going to be able to vote for Darcy Burner. There are few congressional districts more remote from my bitterly red home state, geographically, in the continental and contiguous United States. Yet, the opportunity to try to help her in her campaign speaks to me very deeply, indeed. I can play a small role in the election of a candidate for whom I can never be a direct constituent, but who will vote consistently and passionately for me all the same, every time a vote comes before her.
Moreover, I can play this role as a part of a larger team, a larger community effort. Darcy has been a fan of our Netroots people-powered politics since her first congressional campaign in 2006. She has participated on Daily Kos since then, and friends and allies of hers are among the most active, most respected individuals in our community.
Sara R is making a truly phenomenal quilt to help raise money for Darcy. She collected, as best I am able to count, 190 signatures of NN 12 attendees, including US representatives, Senators, Top Comments diarists, Daily Kos front pagers and other passionately committed Democrats. All of those signatures are being incorporated into the quilt, which will be a keepsake of the highest order for whomever wins it. (A list of quilt signatories may be found in any of Sara's quilt fundraiser diaries, such as yesterday's, here. I will post a link to Horace Boothroyd III's fundraiser diary tonight when it is posted.)
I know what I am talking about here, as regards keepsakes, as I am myself a recipient of one of Sara's quilt masterpieces, following a severe accident I had in February of this year. My sister loves to make quilts too, and is very informed about quilting, and she raves to this day about the quality and astonishing features of the quilt I received. (Pictures of my quilt in the diary I did on the subject a few weeks ago.)
Like you, I receive fundraising emails and solicitations daily as the 2012 campaign season heats up. And, like most of you, I don't have unlimited resources to devote to those requests. I do all I can, but it's never as much as I would like to do, as I wish I could do. Darcy Burner is a candidate I am supporting, however, and I hope to continue to right up until the general election. You may read more about Darcy on her website, here, or in the many diaries which have been written about her or which have mentioned her since she began working to represent us. (1558 Daily Kos search results, some of which, admittedly, are jotter's daily diaries which cite the more detailed Darcy Burner diaries.)
I hope you will consider a contribution to Darcy's campaign. Further ... dear Sara has been having to write most of the quilt fundraiser diaries herself - the series is to continue throughout July. So far, not very many Kossacks have stepped up to shoulder some of the diary-writing burden, but look who has! Horace Boothroyd III is scheduled tonight, Joan McCarter is writing Saturday's diary, Meteor Blades is doing a week from Thursday and Oke is doing Wednesday, July 18. My diary is scheduled for Friday evening, and if you are asking what a lowly Kossack like me is doing in a crew like that, get in line! I ask myself the same question every time I look at that remarkable (if still too short) list!

 But, there are few people I am prouder to stand up with than those diarists, and Sara R, and Darcy Burner.
Contributions of $10 or more qualify as entries to win Sara's quilt. Or, there is also an essay option she describes in her fundraiser diaries! So there are two ways to win, and one may enter once per day!
Won't you consider adding your name to the list to do a diary to raise funds for Darcy's campaign? I think you will be amply rewarded for your effort, as will we all be when she takes the oath of office in 2013! kosmail Sara R to be included, or simply put your preferred date in a comment in this diary and I will see to it that she is informed! (I hope she will make an appearance in the comment threads tonight, herself! As you know, Sara is one of the greatest community treasures we have.)
If you can possibly contribute to Darcy's campaign tonight, here's the magical thermometer!


Click on the thermometer to donate!
Thank you all for reading tonight!


On to comments, once again most graciously compiled and formatted by one fundraising quilt signer, brillig!
brillig here - Ben reminded me that the quilt square I signed at NN was for Darcy's Quilt. I couldn't be prouder to support her.
---
Brillig's ObDisclaimer:
The decision to publish each nomination lies with the evening's Diarist and/or Comment Formatter. My evenings at the helm, I try reeeeallllyy hard to publish everything
without
regard to content. I really do, even when I disagree personally with any given nomination. "TopCommentness" lies in the eyes of the nominator and of you, the reader - I leave the decision to you. I do
not
publish self-nominations (ie your own comments) and if I ruled the world, we'd all build community, supporting and uplifting instead of tearing our fellow Kossacks down.
From Sark Svemes:

jbou's diary Fireworks would impress me more if it was the still the Dark Ages. and mole333's reply combine into a force of comedy that has me needing to ask, "How do I clean the maple syrup off of my screen without destroying it?"
From Steveningen:

In brillig's Top Comments diary last night, cskendrick gave us a most beautiful comment about being in Mexico and so much more. Nicely done.
From remembrance:

Otteray Scribe shared these illuminating photos and captures the meaning of heroes with this beautiful post.
From brillig:

Jon Perr aka Avenging Angel's diary A tale of two vacations spotlights the difference political party makes on candidate vacations. marigold gives more detail on the cost of MittSkiDoo's vacation leisure pastime.
From BeninSC:


Don midwest on the critical importance of quality reporting in the blogosphere.

Otteray Scribe: "Yes they were heroes."

Absolutely, OS! They were ALL heroes!
---
Top Mojo for yesterday, July 3rd, first comments and tip jars excluded. Thank you
mik
for the mojo magic!
1) I was so hoping to see a diary on this by Olympia — 170
2) He was one of the first to defend the ACA by willynel — 140
3) I loved the commercial that he made for by blue jersey mom — 137
4) President Obama tweeted it by Mariken — 126
5) !!!!!!!!!!! by bubbanomics — 115
6) Great response. We have to jump in and stop this by boophus — 115
7) Yep. The Dems aren't going to sell ACA. We have by mrsgoo — 91
8) Also the party of "NO JOBS" by blue aardvark — 86
9) And since they have it by Burned — 82
10) CV-- All of your diaries are good but this one by rubyr — 80
11) heh. by bubbanomics — 77
12) And the Party of 'NO FUTURE" by Puddytat — 77
13) There are times when it can't be said better. by willrob — 76
14) Lonesome Rhodes by tcdup — 75
15) people laugh but Seamus is important issue by Patriot Daily News Clearinghouse — 74
16) I'm still shocked that the MSM... by SuzieQ4624 — 73
17) A moving tribute..... by princesspat — 71
18) I turned on Chuck Todd's show late today, 9:45, by wwjjd — 66
19) yeah, right by Karl Rover — 66
20) Authenticity can't be denied by Jaxpagan — 66
21) I had to respond to my cousin by AZ RedWingsFan — 64
22) What people need to hear is THIS story.... by dweb8231 — 63
23) Even birds loved him. by kestrel9000 — 62
24) I don´t know how to direct link by Mariken — 62
25) not news to us, but it's raising eyebrows by RLMiller — 61
26) Thanks for the shoutout by HamptonRoadsProgressive — 58
27) Good bye Andy by blue aardvark — 58
28) His account did, not PBO personally. by Jacoby Jonze — 58
29) hehe I had one on my FB say by wargolem — 57
30) Rmoney & Barclays sitting in a tree.... by MartyM — 56
31) TeaParty types don't read anything.... by SuzieQ4624 — 56
32) The perfect typo by Horace Boothroyd III — 56
33) no way! That is cool. Will add to post by ericlewis0 — 56
34) Sounds like a wise use of scare resources. by baghavadgita — 56
35) The point of the diary IS by lunachickie — 56
36) This is exactly the pattern by quince — 56
---
Top Pictures for yesterday, July 3rd. Click any image to be taken to the full comment. Thank you
jotter
for the image magic!
UPDATED: Horace Boothroyd III's fundraiser diary tonight is here! Please visit and donate for Darcy!