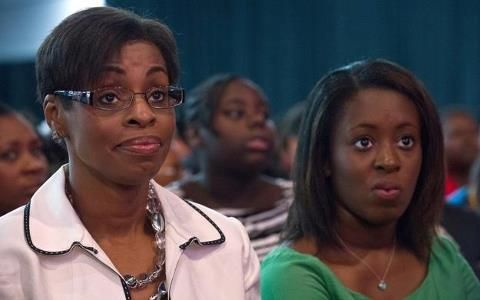 the actual caption:

"I don't think he has any way to even remotely relate to the everyday citizen, let alone African-American citizens." — Allytra Perryman, after Mitt Romney's address to the NAACP.
my caption:
(lady on the left, bemused) "bless his heart, he's trying so hard."
(lady on the right, gobsmacked) "..."