A Facebook friend posted something about a story I heard of a few years ago. It intrigued me then and it intrigues me now. In 2007, The Washington Post Magazine conducted an experiment to see what kind of reaction a world-class violinist would get playing incognito in a subway station. To keep it short, passers-by contributed $32.17 to his pot for his performance. Of 27 people who passed him, most paid him no attention at all. Only one person recognized him. But ... there's more to the story.
But First, A Word From Our Sponsor:
Top Comments recognizes the previous day's Top Mojo and strives to promote each day's outstanding comments through nominations made by Kossacks like you. Please send comments (before 9:30pm ET) by email to topcomments@gmail.com or by our KosMail message board. Just click on the Spinning Top™ to make a submission. Look for the Spinning Top™ to pop up in diaries around Daily Kos.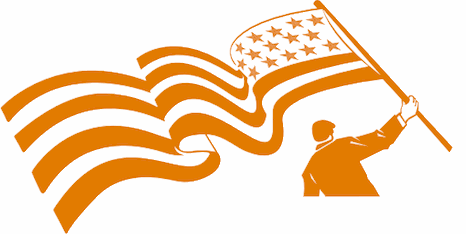 Make sure that you include the direct link to the comment (the URL), which is available by clicking on that comment's date/time. Please let us know your Daily Kos user name if you use email so we can credit you properly. If you send a writeup with the link, we can include that as well. The diarist reserves the right to edit all content.
Please come in. You're invited to make yourself at home! Join us beneath the kos-doodle...
From the story as I read it, as posted at Snopes. (Umm ... yes, the story is TRUE.)

A man sat at a metro station in Washington DC and started to play the violin; it was a cold January morning. He played six Bach pieces for about 45 minutes. During that time, since it was rush hour, it was calculated that 1,100 people went through the station, most of them on their way to work.

Three minutes went by, and a middle aged man noticed there was musician playing. He slowed his pace, and stopped for a few seconds, and then hurried up to meet his schedule. 

A minute later, the violinist received his first dollar tip: a woman threw the money in the till and without stopping, and continued to walk. 

A few minutes later, someone leaned against the wall to listen to him, but the man looked at his watch and started to walk again. Clearly he was late for work.



The one who paid the most attention was a 3 year old boy. His mother tagged him along, hurried, but the kid stopped to look at the violinist. Finally, the mother pushed hard, and the child continued to walk, turning his head all the time. This action was repeated by several other children. All the parents, without exception, forced them to move on.
So, there was one group which reacted to the music and the performance effectively free of the distractions of everyday life. Children.
Obviously kids aren't going to be that informed about who might be a renowned artist in a given field. Their reactions were pure reactions to the music and the quality of his performance. Isn't that brilliant?!
One of our roles in society is to teach the children about our world and about making their way in it. But in how many ways do we really have more to learn from them? Sometimes seeing without our learned lenses and filters can be a very valuable thing!


What have you learned from our young ones? :-)
On to tonight's comments! Graciously compiled and formatted by Top Comments guru extraordinaire, brillig! Tips to brillig, please!
---
Brillig's ObDisclaimer:
The decision to publish each nomination lies with the evening's Diarist and/or Comment Formatter. My evenings at the helm, I try reeeeallllyy hard to publish everything
without
regard to content. I really do, even when I disagree personally with any given nomination. "TopCommentness" lies in the eyes of the nominator and of you, the reader - I leave the decision to you. I do
not
publish self-nominations (ie your own comments) and if I ruled the world, we'd all build community, supporting and uplifting instead of tearing our fellow Kossacks down.
From Noddy:

Randomfactor nails the reason Romney spoke to the NAACP in the comments of Jed Lewison's Romney adviser admits Mitt used NAACP speech as a photo op.

pgm 01 tells us where Romney keeps his shame in addikell's diary Romney Staged the Booing.
From RickBoston:

From a Caption This Photo diary by mallyroyal, this comment by David54 made me laugh out loud.
From BeninSC:


Mitt Romney, in very few words! Nicely captured by Rich in PA!
---
Top Mojo for yesterday, July 10, first comments and tip jars excluded. Thank you
mik
for the mojo magic!
1) Romney's attack is just elevating by TomP — 247
2) "Lie" by Crashing Vor — 146
3) Appears they've got a problem understanding by ROGNM — 142
4) Team McCain saw 20 yrs of Romney taxes by Torta — 142
5) Cortisol is a hidden enemy. If you have too much by zenbassoon — 82
6) I guess they have a different definition by TomP — 82
7) The last thing Republicans want... by ObamOcala — 79
8) TESTIFY, SISTER!! by enufisenuf — 79
9) And that should tell us what we need to know by voracious — 77
10) Doesn't Texas Have Tort Reform Already? by Gooserock — 77
11) It's become inevitable I think by addikell — 76
12) They did it to themselves by addikell — 76
13) Muzzle, you are a brave and beautiful by helfenburg — 76
14) And Difference Between Disclosure And Secret by bernardpliers — 75
15) Yes, it's benefitted all the usual suspects -- but by ZedMont — 75
16) He's a greedy rich bastard by Dallasdoc — 75
17) Let's just hope its not game over. by ZedMont — 73
18) I hesitate to say thank you for this... by Meteor Blades — 72
19) Well, in fact, it has done jack: by YucatanMan — 72
20) An excellent one-sentence summary from the VP. by be the change you seek — 71
21) We have tried it! by lesliet — 71
22) texas instituted tort reform in 2003 by trillian — 70
23) This "family statement" was pretty obviously by Bob Love — 70
24) Rachel Maddow by Steveningen — 68
25) Actually, David Atkins over on Digby's site by MinistryOfTruth — 67
26) Not anti military by reconnected — 64
27) Show me the Carfax, Mitt. by highfive — 63
28) There Is A Story I Often Tell Here by webranding — 62
29) Hey Mitt by IndyScott — 62
30) I tell everybody I hate vegetables by muzzleofbees — 61
31) Disclosure forms show that Debbie by blue aardvark — 61
---
Top Pictures for yesterday, July 10. Click any image to be taken to the full comment. Thank you
jotter
for the image magic!