Yesterday was a busy day, but the running led me to some cool places.
The main task was to head down to Schriver to help some friends do some repairs to their greenhouse operation, but errands in between also demanded attention.
Thought you might want to come along.
Early morning down to the CBD, which allowed me to drop in briefly on our local Sanfermines encierro. In our version, the role of the bulls is taken up by the equally scary Big Easy Rollergirls, who line up along the route and whack runners with plastic bats. Dude, you better run!
Be afraid.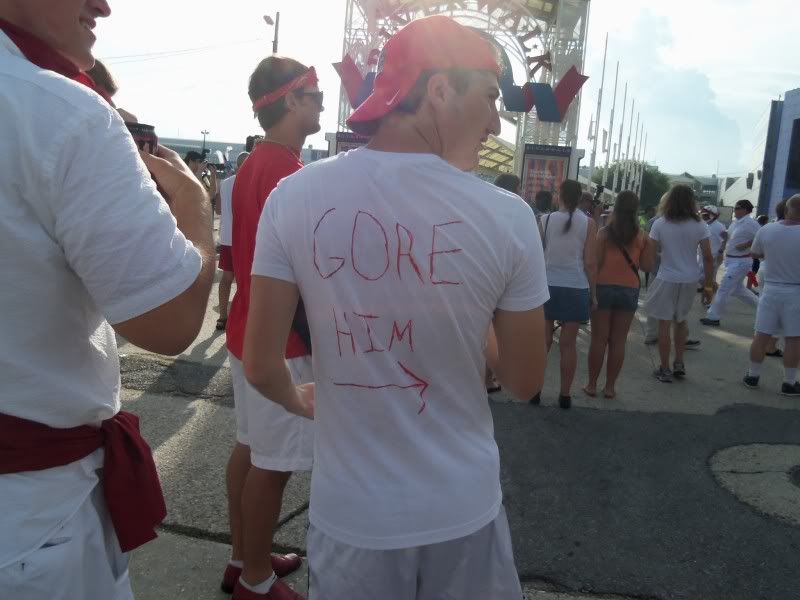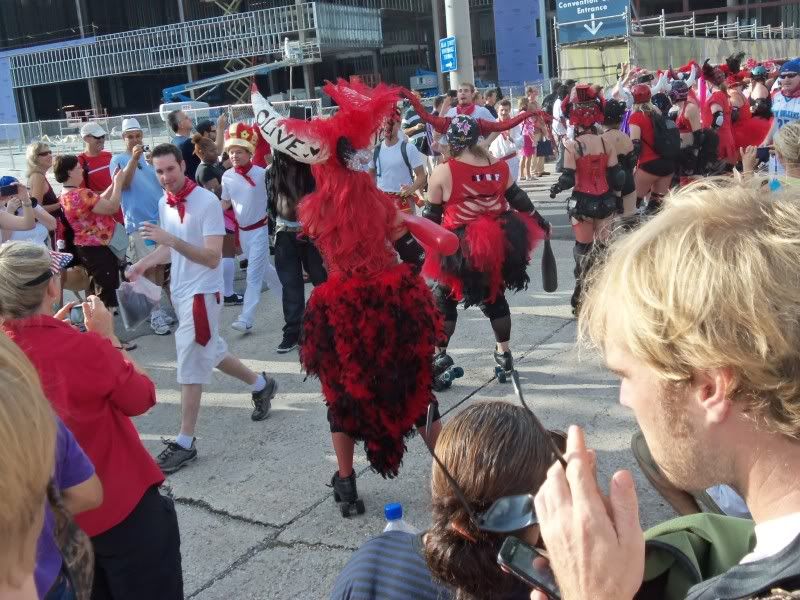 Enough lollygagging. Time to out Tulane Ave/Highway 61, passing the sad sight of Charity Hospital, still shuttered since Katrina. The building stands as a monument to the monumentally stupid policies of Governor Jindal, who refused to let doctors clean and reopen the hospital, preferring his own fantasy of destroying an entire neighborhood to build a hospital complex. Hard to see how that's going to happen when his latest budget axes a quarter of the state's hospital funds.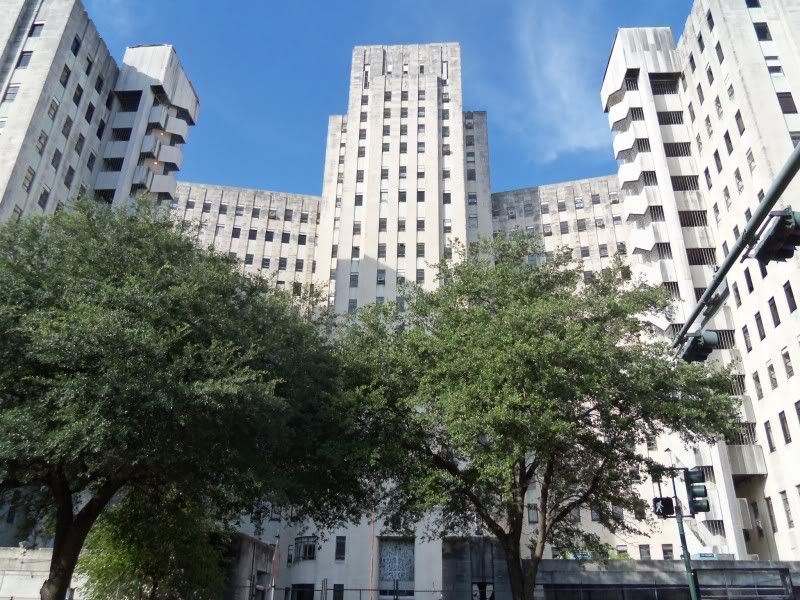 But we're not going to change GOP Hero Bobby's mind on that. Let's just keep heading west, across the river on the 310 bridge, then out Highway 90 through the cane fields.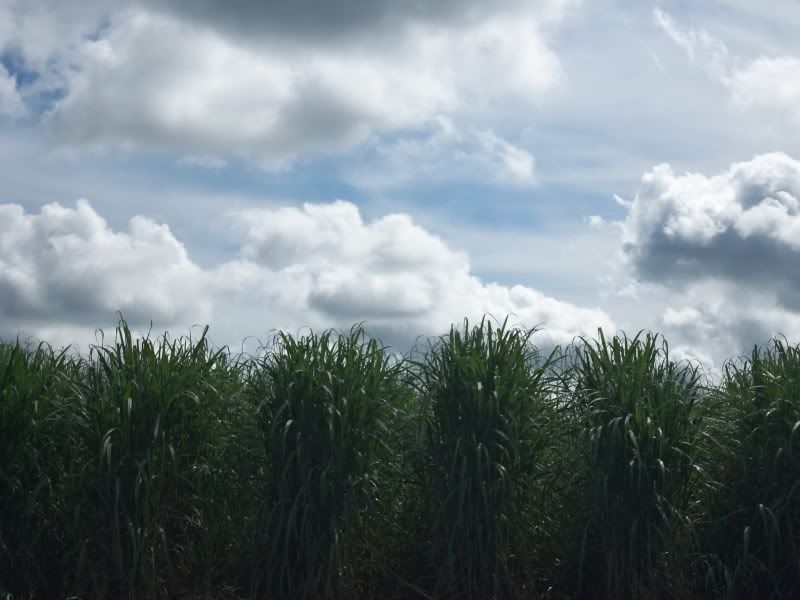 down Houma/Thibodeaux way, where my pals the Finney boys run Coastal Cultivars, a nursery specializing in Louisiana swamp plants, especially black mangrove. Their work, and the efforts of countless others, is essential to saving our eroding coast, which loses a football field's worth of land to the sea every hour. (If you think that doesn't matter to you, consider where you get your gasoline.)
So I sweated the day in Schriver, helping the boys get a few beds built and a shade area up (and fixing the perpetually bunged up greenhouse door), so they could get the mangroves outside.
Then a bit of hang time in Thibodeaux before heading home. Stop at the House of Prayer for luck.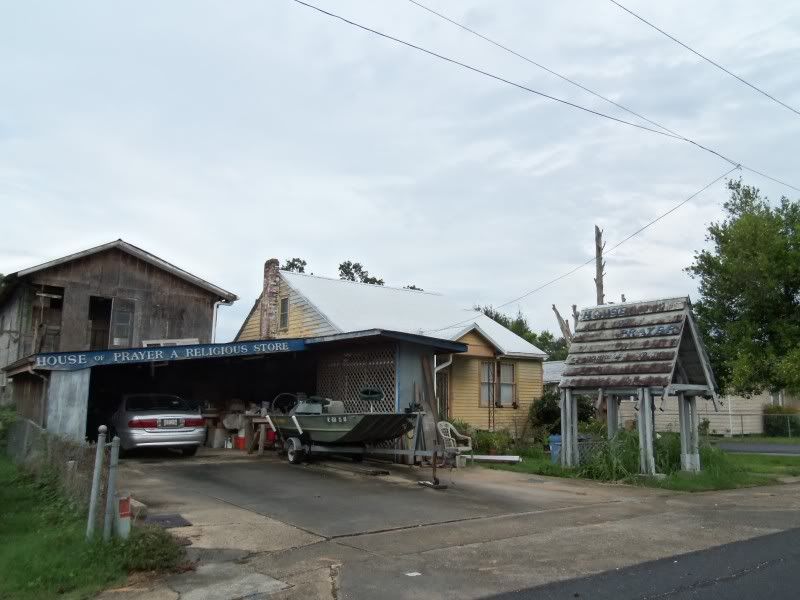 Pass by the bondsmans shop if that don't work.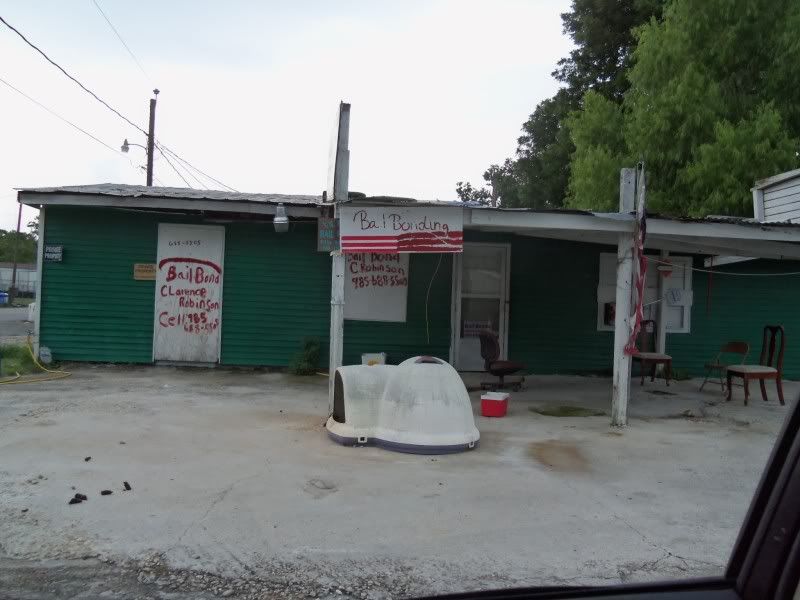 Pay respects at Guitar Slim's final resting place. (Word is there's a Les Paul down there with him; that makes me feel good.)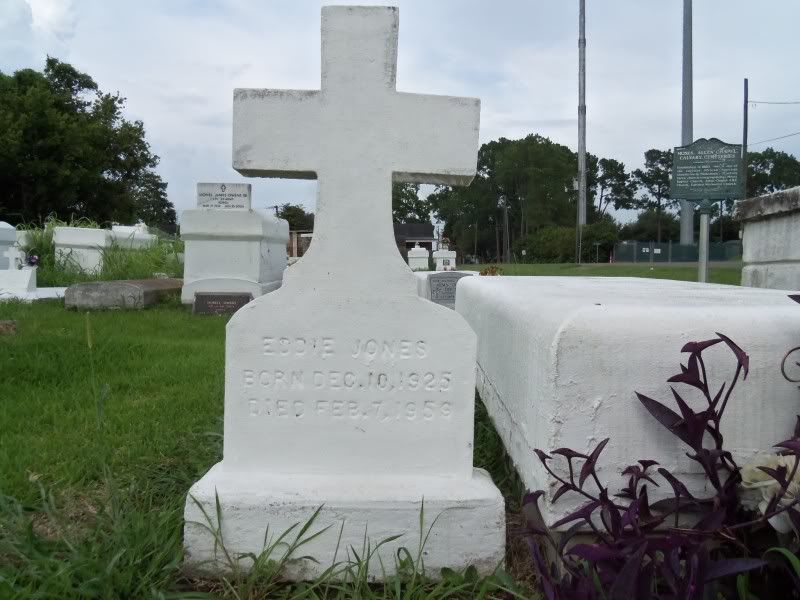 Then it's time to get back to town 'fore the sun goes down.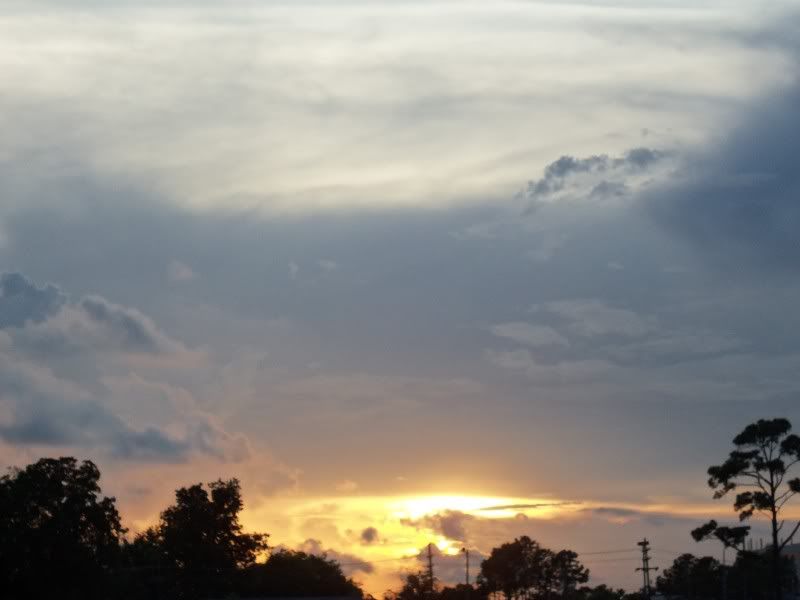 All in all, a good day, if pretty exhausting. Thanks for riding along.