Welcome!!! The purpose of this regular series is to promote enthusiasm and action among Daily Kos members. Willard will likely outraise President Obama. However, we believe that we can still win if (1) we can remain competitive financially, and (2) we volunteer our time and energy (GOTV, canvassing, phonebanking, LTE, ...).

Click on the little ♥ to follow ObamaNightlyNews and watch for us nightly at 9:00 ET, 8:00 CT, 7:00 MT, 6:00 PT.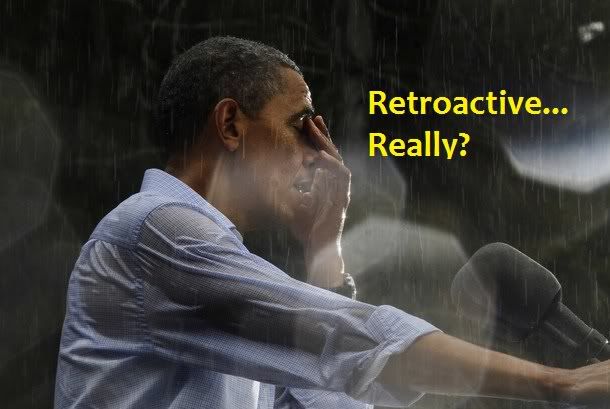 Barack Obama is a political animal, with the finely honed instincts of a man who spent longer than anyone before him in a primary presidential campaign (2008). He is also a gifted political counterpuncher who plays the right cards at just the right time. He is strategic, relentless, and a magnet for top-shelf, organized, savvy political campaign talent. He took out Hillary. He marginalized Sarah Palin. He eviscerated Donald Trump and got Bin Laden (on the same weekend). This is not a man you would think a presidential contender like Mitt Romney would take lightly or underestimate...how else do you explain the epic messaging coup-de-grace and brilliant political smack-down we have witnessed in the last week, culminating in today's Ed Gillespie-induced implosion? Let's go through it:

1. A Masterclass in Political Advertising
This is the killer political ad of the decade: Firms. It's brilliant. It's brutal. It's effective. It's memorable. And it's damning in its laserlike insistence on the Obama camp's core new message: Mitt Romney is the problem.
It has almost 700,000 views in a day, which is colossal for a political ad. Instant hit, instant classic. It will air in several key battleground states, including Colorado, Florida, Iowa, North Carolina, New Hampshire, Nevada, Ohio, Pennsylvania, and Virginia. Rem123 had a great play-by-play diary on it yesterday. I personally watched it some 30 times; it is transfixing.
2. 1999 or 2002?
The stake-through-the-heart Firms ad in place, newspaper headlines continued to center on further evidence of whether or not Mitt actually left Bain in 1999, which is a minutiae so boring (when you get into the technicality of SEC filings) that it would take an expert political team to turn it into a major talking point for the media...which the Obama team precisely did.
So the first headline this morning was along the lines of Mitt Romney Bain Capital Document Lists Him As 'Managing Member' In 2002:

Add another document to the pile of evidence contradicting Mitt Romney's continued insistence that he ended his active role with Bain Capital in early 1999, part of his long-running effort to avoid responsibility for the company's activity, related to outsourcing and bankruptcies, during the years that followed.
3. Meanwhile in Apology-land...
Not only does the Obama team put Romney on the defensive over what's supposed to be his freakin' CALLING CARD...but it has also managed to make Romney look like some WEAK, whining playground crybaby. Funny, that, coming from the haircut bully!
Romney: Apologize!
Obama: You wish.
Rahm: P.S. Stop whining.
Team Romney actually put out an ad, and it was not only boring as hell, but also played right into the narrative of Romney the Whiner:
Hope and Change? <---has a paltry 25,000 views. LOL.
The narrative begins to congeal, and one would think it could not get worse for Romney, but...Ed Gillespie swoops in for the rescue.
4. Retroactive Romney
After yesterday's brilliant ad, I was wondering how the Romney camp would answer. Perhaps they would send out an effective damage-control team to keep things at bay? Nope.
Team Romney's top political advisor, Ed Gillespie actually started a new internet meme with his response! #Retroactively became a nationally trending hashtag on Twitter! @RetroactiveMitt's followership increased 500%! I wrote a rec-listed diary about it! The Daily Beast put it in its "Oops" response column and everyone including Business Insider ripped Gillespie's response to shreds! Republicans everywhere no doubt groaned as Democrats all over high-fived one another! And, by the way, this was all started by dKos's own David Waldman KagroX, so send some mojo or Twitter followership love his way.
#Retroactively trending nationally. You're welcome. Have your people talk to my people about a contract.

— David Waldman (@KagroX) July 15, 2012
I think Ed Gillespie should change his website's url from http://edgillespiestrategies.com/ to http://edgillespiestrategiessuck.com. Retroactively.
5. Political Analysis Fallout Pours In
Does this campaign have the record for most self-inflicted negative memes or what? Between the Etch-a-Sketch, Poor Dog on the Car Roof, and now Retroactive Romney, I wonder what they'll come up with next?
But the juicy part in all of this is the spot-on political analysis coming out of sites like ABC and USA TODAY:
Analysis: Obama, Romney and a turn in the debate on jobs
and
'World News' Political Insights: Mitt Romney Blasted Off Message in Hot Summer
A representative piece from what I've read:

WASHINGTON – A week after President Obama came under fire for another disappointing unemployment report, his team has succeeded in turning the focus of the 2012 campaign from jobs in general to a particular job: the one Mitt Romney was or wasn't doing for Bain Capital from 1999 to 2002.

...

While the attacks open Obama to the charge that he is just another pol — not the agent of hope and change from his 2008 bid — the costs to Romney are more serious. Debate about his tenure at Bain has tarnished his business credentials, his prime selling point, and distracted him from the economic issues he would prefer to press.

...

"Mitt Romney's not the solution," an Obama ad concludes. It shows Romney singing America, the Beautiful as headlines are shown about his Swiss bank account and overseas investments. "He's the problem."

Our guy won the week. But we need to make sure he wins the election! SO LET'S MAKE THAT HAPPEN by canvassing, campaigning, money-raising, and generally anti-Baining! :)
-----
Donate to re-elect Obama/Biden at ActBlue: ObamaNightlyNews for Obama/Biden 2012.

Buy Obama/Biden bumper stickers, t-shirts, etc. at the Obama 2012 Store.

Volunteer at Obama For America to help register voters and participate in GOTV events.

Bookmark and share two sites that will help voters in your state: Gotta Register will generate a voter registration form for your state. Gotta Vote explains how to register and what to bring when voting in your state. Voters can also download a convenient checklist with all of that info.

UPDATE

This is just too much fun to pass up: hilarious Romney pic via @DoctorWho via Democratic Underground:

I think the symbolism and subtext speak for themselves on this one :)
UPDATE X2

Romney camp announces new gameplan (for the umpteenth time):

Romney tries to regain momentum with new focus on Obama's 'political payoffs'


Trying to shift the presidential campaign narrative away from his personal finances and tenure at Bain Capital, Republican Mitt Romney will launch a fresh assault this week accusing President Obama of political cronyism at the expense of middle-class workers.

Yea, good luck with that. Because it worked out so well for you back in May, when Solyandra line of attack was such a hit...and because there is absolutely nothing in your portfolio that reeks of political cronyism at the expense of middle-class workers.
FINAL UPDATE

Good night, people! I'll be back to my ONN-writing duties in two weeks, on JULY 30, but check back daily for awesome Obama Nightly News diaries by our talented cast! :)