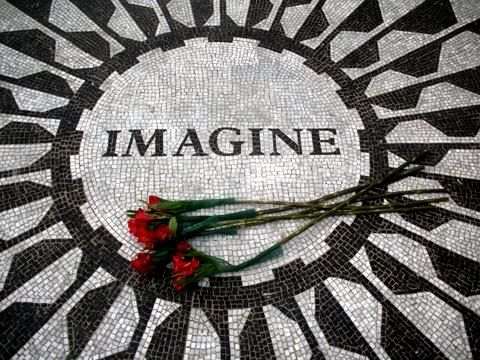 Welcome! "What's Happenin'?" is a casual community diary (a daily series, 8:30 AM Eastern on weekdays, 10 AM on weekends and holidays) where we hang out and talk about the goings on here and everywhere.
We welcome links to your writings here on dkos or elsewhere, posts of pictures, music, news, etc.
Just about anything goes, but attacks and pie fights are not welcome here. This is a community diary and a friendly, peaceful, supportive place for people to interact.
Everyone who wants to join in peaceful interaction is very welcome here.
---
Good Morning!
Water Lily
"It doesn't matter if the water is cold or warm if you're going to have to wade through it anyway."
~Pierre Teilhard de Chardin
---


Drop in
any time
day or night
to say hello.

---
News
More than 100,000 protest nuclear power in Tokyo

(Reuters) - More than 100,000 anti-nuclear protesters marched through central Tokyo on Monday to voice their opposition to atomic power, racheting up the pressure on under fire Prime Minister Yoshihiko Noda.

On the hottest day of the year, protesters forsook their air-conditioned homes to say the country does not need nuclear energy after last year's Fukushima disaster raised concerns about the safety of atomic power.

It was the biggest demonstration since Noda said last month Japan needed to restart reactors shut down for safety checks to avoid electricity shortages that might hit the economy.
Drought worsens crop damage, raising world food, fuel worry

(Reuters) - Corn and soybeans in the U.S. Midwest baked in an unrelenting heat wave on Monday with fears rising of big crop losses that will boost food and fuel prices and cut exports and aid from the world's top shipper of the key crops.

The condition of the nation's corn and soybeans as of Sunday deteriorated even more than grain traders had feared, and the U.S. Agriculture Department cuts its weekly corn crop condition rating by the biggest amount in nearly a decade.
Individuals Have Little Power When Up Against Giant Corporations

In a Sunday op-ed Arthur Laffer provides one of the funniest lines of the week, "Right-to-work laws provide individual workers with greater freedom to negotiate the terms of their employment." I almost spat out my coffee, thinking about what would happen to the worker who goes alone to management, demanding a raise and more vacation time. It's like you or me asking the cable company to show up at 10:30 sharp, and to take those added "fees" off my bill right now!

Arther Laffer, in an op-ed today titled in the paper (but not online), State's fix: Cut tax rate, enact right-to-work law, gives us the old "make us more business-friendly" argument. Apparently if we become more like China -- China is very "business-friendly" -- and give business owners everything they want, the businesses will move to put-name-of-state-here. (Except, WE won't benefit because the environment will suffer, we won't have a say, and a few at the top end up with everything.)
We Live in the Biggest Company Town on Earth

It is an old and cruel tactic in any company town. Reduce wages and benefits to subsistence level. Break unions. Gut social assistance programs. Buy and sell elected officials and judges. Fill the airwaves with mindless diversion and corporate propaganda. Pay off the press. Poison the soil, the air and the water to extract natural resources and leave behind a devastated wasteland. Plunge workers into debt. Leave them owing more on their houses than the structures are worth. Make sure the children will be burdened by tens of thousands of dollars lent to them for an education and will be unable to find decent jobs. Make sure that everything from hospital bills to car payments to credit card fees exact increasing pounds of flesh. And when workers stumble, when they cannot pay soaring interest rates, jack up rates further and deploy predators from debt collection agencies to harass the debtors and seize their assets. Then toss them away. Company towns all look the same. And we live in the biggest one on earth.
Senators blast HSBC over lack of laundering controls

"In an age of international terrorism, drug violence in our streets… and organized crime, stopping illicit money flows that support those atrocities is a national security imperative," said Senator Carl Levin.

"HSBC used its US bank as a gateway into the US financial system for some HSBC affiliates around the world to provide US dollar services to clients while playing fast and loose with US banking rules," his statement said.

"If an international bank won't police its own affiliates to stop illicit money, the regulatory agencies should consider whether to revoke the charter of the US bank being used to aid and abet that illicit money," he warned.
Will the Obama Admininistration Prosecute the Big Banks for LIBOR Manipulation?

JAY: Now, given that both presidential candidates, President Obama and Mitt Romney, are kind of tripping over each other to try to get Wall Street money—and apparently Romney is now winning—but how likely are we to see a real vigorous prosecution of this?

GREENBERGER: Frankly, I think, you know, whatever motivations President Obama may have had or hoped that Wall Street would be neutral or equally supportive of him and presidential candidate Romney have gone by the board. I think any hope now that President Obama will get funding from Wall Street if he pulls punches in this LIBOR scheme will be a double loss. One, he'll get no funding from Wall Street. They're fully committed to Republican agenda of no prosecution, no regulation. And it will very badly disappoint not only his base, but the American public as they are becoming understanding of this.

It's another shoe that has dropped among many different shoes (the JPMorgan "London Whale" case and others) that the banking system is not one that should be supported. Its social value to the economy is very limited, 'cause these big banks have no interest in making loans to small businesses or individuals who are entrepreneurs. They really in their best sense should be a utility: they take in money, they hold it safely, invest it wisely, and make loans to businesses. That's not a rocket science.

The banks don't want to do that. They want to have very risky bets à la the London Whale—now we know $4.4 billion lost to JPMorgan Chase. That's how they want to survive.

Dodd–Frank has drawn the wagons around that. I think the American public have had it up to here with that. And it is instructive that in the United Kingdom both parties are now saying, we not only have to regulate the banks, but they're saying, we've got to shrink these banks, we've got to introduce new banks into the system, banks that will be focused on helping everyday citizens getting the loans they need to start businesses, buy homes, and go to school. There's no percentage anymore, I think, for politicians to be catering to the banks.
Yahoo! raids Google for first woman CEO

SAN FRANCISCO — Mayer — who was one of Google's first employees and headed products such as Google Maps — is now arguably the most prominent woman in Silicon Valley and a rare female CEO at one of America's largest firms.

The move comes as a surprise after many reports said interim CEO Ross Levinsohn had a lock on the top job.

Effective Tuesday, the appointment "signals a renewed focus on product innovation to drive user experience and advertising revenue for one of the world's largest consumer Internet brands," Yahoo! said in a statement.
The FDA Demonstrates What "Targeting" Does

"They think they can be the Gestapo and do anything they want." — Chuck Grassley, on learning his staffer's emails had been surveilled by the FDA

It is utterly predictable that members of Congress only get concerned about heavy-handed surveillance when they get sucked up in the surveillance. And so it is that Chuck Grassley, who voted for the FISA Amendments Act, and Chris Van Hollen, who didn't, are outraged that their offices have been dragged into the FDA's invasive surveillance used to conduct a leak investigation.

---
Blog Posts of Interest
The Evening Blues - 7-16-12 (with travelogue from joe)
Revelations of Ethics Lapses at Treasury Speak to Regulatory Capture by David Dayen at FDL News
Weaving Reality II: Picking up the Rhythm by rserven on dailykos
Down to the Sea in Ships by BOHICA on dailykos
---
---
Envision… a cyber home with a bold vision of a better world, and a determination to create it.
Another world is possible.
We will investigate strategies for building personal and community empowerment as a means of lessening the influence of corporate power and increasing equality.
"There are those who look at things the way they are, and ask why... I dream of things that never were, and ask why not?"
~ Robert F. Kennedy