Welcome to the July 20, 2012 Post Game Show for Mojo Friday!
Today's Mojo Friday diary is Mojo Friday - Charlie Daniels, Libertarians and 16 Year Old Boys: Arrested Development - Edition

The Mojo Friday Postgame is a statistical analysis of the Mojo Friday diary that is posted every Friday morning at 10:30 a.m. ET. For further info please check out Jez's 'Official' "Mojo Friday Snecktionary"
Congratulations to:
Participation-est:
Yasuragi, bjedward
Chattiest:
bjedward
Generous-est:
Yasuragi
Snecksiest (3):
Captain C
Thanks to our most excellent host, TexDem!
Stats will be updated Sunday afternoon. Final stats will be published a week later.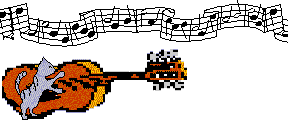 First round stats, as of 4:08PM Eastern, are:

98 participants
781 comments
8.0 average comments per participant
17821 total mojo exchanged
24.3% average participation rate

Individual performances:

Participation-est: Yasuragi,bjedward
Chattiest: bjedward
Generous-est: Yasuragi
Snecksiest (3): Captain C

Snecker-tracker:
100 : Captain C
200 : bjedward
300 : mjbleo
400 : Captain C
500 : Captain C
600 : bjedward
700 : Actbriniel
| | | | | | | |
| --- | --- | --- | --- | --- | --- | --- |
| username | comments | mojogiven | comments + mojogiven | partic% | mojorecd | recd diary? |
| Yasuragi | 0 | 781 | 781 | 100.00% | 0 | Yes |
| bjedward | 153 | 628 | 781 | 100.00% | 3678 | Yes |
| Nice Ogre | 14 | 765 | 779 | 99.74% | 398 | Yes |
| jennyp | 57 | 721 | 778 | 99.62% | 1290 | Yes |
| Smoh | 68 | 701 | 769 | 98.46% | 1610 | Yes |
| Actbriniel | 50 | 695 | 745 | 95.39% | 950 | Yes |
| MKinTN | 1 | 735 | 736 | 94.24% | 23 | Yes |
| VeloVixen | 12 | 721 | 733 | 93.85% | 332 | Yes |
| Captain C | 107 | 623 | 730 | 93.47% | 2516 | Yes |
| chimene | 71 | 636 | 707 | 90.52% | 764 | Yes |
| Debbie in ME | 3 | 703 | 706 | 90.40% | 98 | Yes |
| mungley | 7 | 698 | 705 | 90.27% | 117 | Yes |
| mjbleo | 11 | 681 | 692 | 88.60% | 257 | Yes |
| Eddie L | 4 | 666 | 670 | 85.79% | 114 | Yes |
| NoMoJoe | 1 | 652 | 653 | 83.61% | 18 | Yes |
| fiddler crabby | 3 | 649 | 652 | 83.48% | 50 | Yes |
| vahana | 1 | 626 | 627 | 80.28% | 17 | Yes |
| AllanTBG | 2 | 607 | 609 | 77.98% | 54 | Yes |
| nomandates | 6 | 576 | 582 | 74.52% | 121 | Yes |
| KellyB | 5 | 508 | 513 | 65.69% | 110 | Yes |
| woodtick | 1 | 507 | 508 | 65.04% | 25 | Yes |
| phonegery | 20 | 466 | 486 | 62.23% | 419 | Yes |
| quixotic | 0 | 439 | 439 | 56.21% | 0 | No |
| MKSinSA | 0 | 374 | 374 | 47.89% | 0 | Yes |
| Noddy | 0 | 322 | 322 | 41.23% | 0 | No |
| Allogenes | 5 | 294 | 299 | 38.28% | 37 | Yes |
| TexDem | 78 | 194 | 272 | 34.83% | 2246 | Author |
| EclecticCrafter | 1 | 242 | 243 | 31.11% | 28 | Yes |
| Texnance | 17 | 177 | 194 | 24.84% | 493 | Yes |
| blue aardvark | 6 | 163 | 169 | 21.64% | 113 | Yes |
| rscopes | 5 | 156 | 161 | 20.61% | 140 | Yes |
| bsegel | 1 | 158 | 159 | 20.36% | 36 | Yes |
| hopeful | 3 | 147 | 150 | 19.21% | 83 | Yes |
| PBen | 1 | 139 | 140 | 17.93% | 22 | Yes |
| Texdude50 | 2 | 131 | 133 | 17.03% | 63 | Yes |
| Tinfoil Hat | 3 | 91 | 94 | 12.04% | 70 | Yes |
| ScottyUrb | 3 | 45 | 48 | 6.15% | 90 | Yes |
| Herodotus Prime | 0 | 37 | 37 | 4.74% | 0 | Yes |
| Debs2 | 2 | 33 | 35 | 4.48% | 49 | Yes |
| demimondian | 2 | 29 | 31 | 3.97% | 61 | No |
| BlueInARedState | 7 | 23 | 30 | 3.84% | 150 | Yes |
| quaoar | 1 | 28 | 29 | 3.71% | 38 | Yes |
| nyceve | 4 | 19 | 23 | 2.94% | 125 | Yes |
| Statusquomustgo | 4 | 17 | 21 | 2.69% | 86 | Yes |
| zaraspooksthra | 0 | 21 | 21 | 2.69% | 0 | Yes |
| lina | 8 | 12 | 20 | 2.56% | 152 | Yes |
| raincrow | 0 | 17 | 17 | 2.18% | 0 | Yes |
| Visceral | 2 | 13 | 15 | 1.92% | 48 | Yes |
| Isaacsdad | 0 | 14 | 14 | 1.79% | 0 | No |
| BFSkinner | 1 | 12 | 13 | 1.66% | 32 | Yes |
| Common Sense Mainer | 0 | 10 | 10 | 1.28% | 0 | Yes |
| anotherdemocrat | 4 | 6 | 10 | 1.28% | 71 | Yes |
| Sychotic1 | 0 | 10 | 10 | 1.28% | 0 | No |
| ER Doc | 2 | 7 | 9 | 1.15% | 59 | Yes |
| UncleCharlie | 0 | 9 | 9 | 1.15% | 0 | Yes |
| vgranucci | 3 | 6 | 9 | 1.15% | 86 | Yes |
| Nag | 0 | 8 | 8 | 1.02% | 0 | Yes |
| global citizen | 1 | 7 | 8 | 1.02% | 31 | Yes |
| TheOtherMaven | 0 | 8 | 8 | 1.02% | 0 | No |
| figbash | 0 | 6 | 6 | 0.77% | 0 | Yes |
| Melanie in IA | 2 | 4 | 6 | 0.77% | 24 | No |
| Anne was here | 0 | 5 | 5 | 0.64% | 0 | Yes |
| VClib | 5 | 0 | 5 | 0.64% | 177 | Yes |
| citizen dan | 0 | 4 | 4 | 0.51% | 0 | No |
| Dirtandiron | 0 | 4 | 4 | 0.51% | 0 | No |
| marabout40 | 3 | 1 | 4 | 0.51% | 66 | No |
| Mighty Ike | 0 | 3 | 3 | 0.38% | 0 | Yes |
| tommymet | 0 | 3 | 3 | 0.38% | 0 | No |
| Gemina13 | 0 | 2 | 2 | 0.26% | 0 | Yes |
| barefoot coyote | 1 | 1 | 2 | 0.26% | 23 | No |
| exlrrp | 2 | 0 | 2 | 0.26% | 65 | No |
| sneakers563 | 1 | 1 | 2 | 0.26% | 23 | No |
| peregrine kate | 0 | 2 | 2 | 0.26% | 0 | Yes |
| foresterbob | 0 | 2 | 2 | 0.26% | 0 | Yes |
| banjolele | 0 | 1 | 1 | 0.13% | 0 | Yes |
| operculum | 0 | 1 | 1 | 0.13% | 0 | No |
| Alfred E Newman | 0 | 1 | 1 | 0.13% | 0 | Yes |
| SethRightmer | 0 | 1 | 1 | 0.13% | 0 | Yes |
| porchdog1961 | 0 | 1 | 1 | 0.13% | 0 | No |
| navajo | 0 | 1 | 1 | 0.13% | 0 | Yes |
| Dragon5616 | 0 | 1 | 1 | 0.13% | 0 | Yes |
| filby | 0 | 1 | 1 | 0.13% | 0 | No |
| Gowrie Gal | 0 | 1 | 1 | 0.13% | 0 | Yes |
| lineatus | 0 | 1 | 1 | 0.13% | 0 | Yes |
| weck | 0 | 1 | 1 | 0.13% | 0 | Yes |
| Carol in San Antonio | 0 | 1 | 1 | 0.13% | 0 | No |
| stlsophos | 0 | 1 | 1 | 0.13% | 0 | Yes |
| Matt Esler | 0 | 1 | 1 | 0.13% | 0 | Yes |
| mama jo | 0 | 1 | 1 | 0.13% | 0 | Yes |
| Jakkalbessie | 0 | 1 | 1 | 0.13% | 0 | Yes |
| camlbacker | 0 | 1 | 1 | 0.13% | 0 | No |
| rapala | 0 | 1 | 1 | 0.13% | 0 | No |
| tegrat | 0 | 1 | 1 | 0.13% | 0 | No |
| FlamingoGrrl | 1 | 0 | 1 | 0.13% | 25 | No |
| Shockwave | 0 | 1 | 1 | 0.13% | 0 | Yes |
| Alea iacta est | 1 | 0 | 1 | 0.13% | 21 | Yes |
| jotter | 1 | 0 | 1 | 0.13% | 19 | No |
| MI Sooner | 1 | 0 | 1 | 0.13% | 8 | Yes |