Remember Romney's startling heartless statement (... I know, Which one?)
This one:
Romney rejects foreclosure relief
by Steve Benen, washingtonmonthly -- October 18, 2011

"Don't try to stop the foreclosure process. Let it run its course and hit the bottom," Romney said when asked what he would do to jump-start the floundering housing market.
Which is worse -- that one, or his startlingly callous
Let Detroit Go Bankrupt
screed?
Hmmph! That some contest!

Well, with a little digging behind the Bermuda wall of silence, we may find some tracks that indicate behind that Spock-like facade, in Romney's case, lies some very "self-serving" farewells.

"Hmmm? your nation planet is filled with still un-leveraged assets ... Fascinating."



Did you know that Romney had a serious stake in the CDO-Derivatives game?
(you know those same Toxic Assets that tanked the economy -- during Romney's "unmentionable years.")
Island tax havens factor into Romney's business success
by Bob Drogin Los Angeles Times, Staff Writer -- December 17, 2007
[...]
In Bermuda, Romney served as president and sole shareholder for four years of Sankaty High Yield Asset Investors Ltd. It funneled money into Bain Capital's Sankaty family of hedge funds, which invest in bonds and other debt issued by corporations, as well as bank loans.
[...]

"It's just a mail drop, essentially," said Marc B. Wolpow, who worked with Romney for nine years at Bain Capital and who set up Sankaty Ltd. in October 1997 without ever visiting Bermuda. "There's no one doing any work down there other than lawyers."
[...]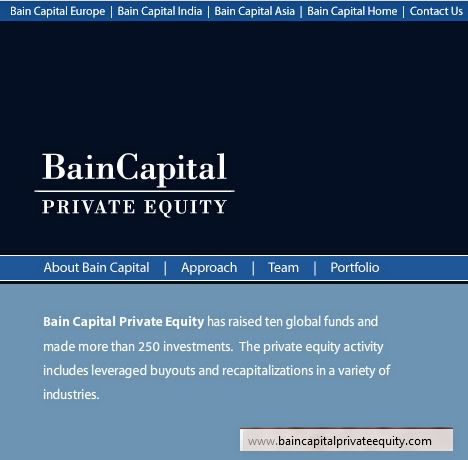 Did you know that Romney's Sankaty operation, at the depth of the housing market crash, tried "like heck" to profit from other people's misfortune -- tried to re-leverage those lemons, by re-issuing even more of those same Collateralized Debt securities ... to "Buy Low" ...

Bain's Sankaty May Buy $949 Million of Junk-Loan CDOs (Update1)
by Pierre Paulden and Neil Unmack, Bloomberg - April 30, 2009

Bain Capital's debt investment arm, Sankaty Advisors LLC, may buy as much as $949 million of collateralized loan obligations, according to two people familiar with the offer.

Sankaty, which manages $20 billion of debt, offered today to buy 51 pieces of collateralized loan obligations, according to a list obtained by Bloomberg News. CLOs are a type of collateralized debt obligation that pool high-yield, high-risk, or junk loans and slice them into securities of varying risk and return. Alex Stanton, a spokesman for Sankaty, declined to comment.

Boston-based Sankaty is seeking to take advantage of a 90 percent decline in the prices of some pieces of CLOs, even as the debt packaged in them has gained in value. [...]

CLO securities ranked AA, the third-highest level of investment-grade, are priced between 20 cents and 30 cents on the dollar, according to a Citigroup report yesterday. CLO securities ranked A and below are quoted at less than 10 cents, the report said.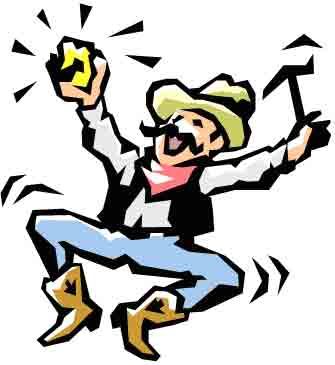 Did you know that Romney's Sankaty operation, is still at it? Still looking for Wall Street Wizards who can 'turn woolly fleece into gold.'
Sankaty Advisors, LLC, the credit affiliate of Bain Capital, LLC, is one of the nation's leading private managers of fixed income and credit instruments. With approximately $19.3 billion assets under management as of 7/1/2012, Sankaty invests in a wide variety of securities and investments, including leveraged loans, high-yield bonds, distressed/stressed debt, mezzanine debt, structured products and equities.
SANKATY OVERVIEW
--
Career Opportunities
Sankaty Advisors, the credit and fixed income investment affiliate of Bain Capital, is one of the nation's leading private managers of credit with approximately $15.5 billion of committed capital. Sankaty Advisors manages a wide variety of funds including, collateralized debt obligations (CDOs), special opportunities funds and a credit arbitrage hedge fund, investing in a wide variety of securities, including high-yield bonds, stressed/distressed debt, mezzanine debt, levered loans, credit default swaps, structured products, and select equity investments. Through our numerous funds, we have the ability to invest in every level of a company's capital structure from secured debt to equity, and can also provide private capital to growing companies with unique financing needs.
Did you know that Mitt Romney, Republican candidate for President,
doesn't much like
the Dodd-Frank Act either -- the main corrective action that seeks to avoid any more future
Toxic Hang-overs
-- by providing a bare minimal amount of transparency to those very dark derivatives markets. That
Not-so free Market made by millionaires, for millionaires
--
using OUR personal assets as their trading tokens
.
Romney is mum on how to regulate big banks
by Matt Viser and Tracy Jan, Boston Globe Staff -- May 2, 2012
Republican Mitt Romney is pledging to repeal the Dodd-Frank financial regulations, a promise that is helping him reap millions from Wall Street contributors. But the presidential candidate is silent on how, without Dodd-Frank's new rules, he would prevent the nation's investment houses and bankers from once again engaging in the sorts of risky, poorly regulated practices that caused the 2008 financial crisis.
Well now you know
. Just a little bit more ... of what
San-Katy-Mitt
does not want you to know
. Indeed Mitt has gone to great lengths to cover his
San-Katy-tracks
-- including employing the classic opaque shell game. A tax-dodging scheme which likely did not impede his estate's income stream:
Where the Money Lives
by Nicholas Shaxson, vanityfair.com -- August 2012
[...]
To give but one example, there is a Bermuda-based entity called Sankaty High Yield Asset Investors Ltd., which has been described in securities filings as "a Bermuda corporation wholly owned by W. Mitt Romney." It could be that Sankaty is an old vehicle with little importance, but Romney appears to have treated it rather carefully. He set it up in 1997, then transferred it to his wife's newly created blind trust on January 1, 2003, the day before he was inaugurated as Massachusetts's governor. The director and president of this entity is R. Bradford Malt, the trustee of the blind trust and Romney's personal lawyer. Romney failed to list this entity on several financial disclosures, even though such a closely held entity would not qualify as an "excepted investment fund" that would not need to be on his disclosure forms. He finally included it on his 2010 tax return.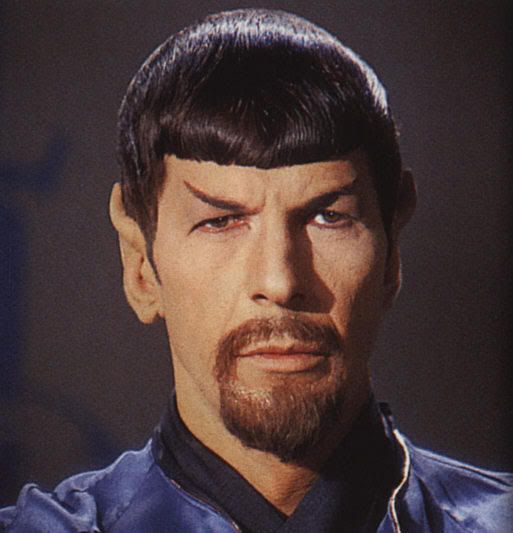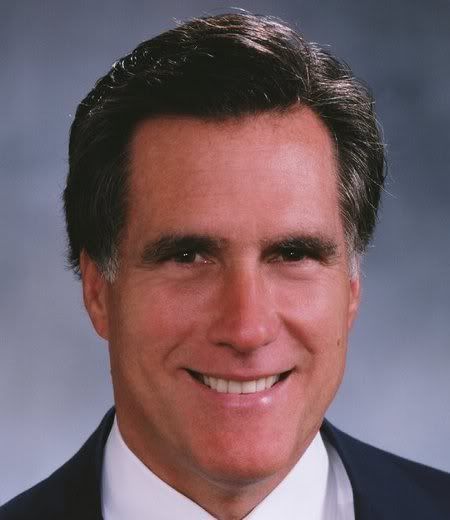 At the risk of tarnishing Spock's ultra-rational persona, the next time you hear Mitt Romney droning on, imagine he is (Star Trek's) Spock's ultra-greedy sibling, in order to translate the meaning behind his often stark, hollow words ...

"Random chance seems to have operated in our favor."

For the few to profit immensely, the many must suffer.

Live long, and prosper foreclose -- especially if the foreclosing is still good.


"It is curious how often you humans manage to obtain that which you do not want."
Very curious ... indeed. "May we
ALL
Live Long -- and EACH
individually Prosper
." That is what we humans should want.
You know our own "best interest."
For Everyone.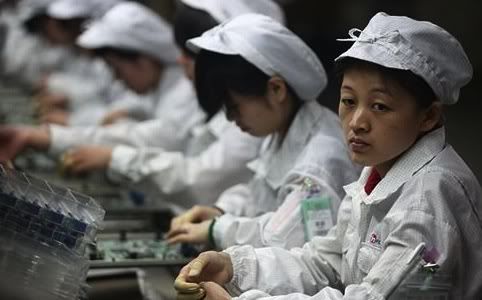 ... Not just the Wealthy-Outsourcing Few.