Yesterday's gathering of the SFKossacks was a big success. Follow me below for some pictures and some sound advice.

TS Golden Bear, California Maritime Academy
But First, A Word From Our Sponsor:
Top Comments recognizes the previous day's Top Mojo and strives to promote each day's outstanding comments through nominations made by Kossacks like you. Please send comments (before 9:30pm ET) by email to topcomments@gmail.com or by our KosMail message board. Just click on the Spinning Top™ to make a submission. Look for the Spinning Top™ to pop up in diaries posts around Daily Kos.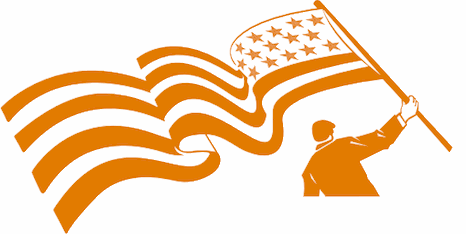 Make sure that you include the direct link to the comment (the URL), which is available by clicking on that comment's date/time. Please let us know your Daily Kos user name if you use email so we can credit you properly. If you send a writeup with the link, we can include that as well. The diarist poster reserves the right to edit all content.
Please come in. You're invited to make yourself at home! Join us beneath the doodle...
It's hard to stress just how much yesterday's gathering went towards solidifying my feelings of community here at Daily Kos. When I first discovered The Great Orange Satan back in 2004, I knew I had found a place where a frustrated and lonely progressive could gather news and read brilliant writing. What I didn't know about at the time was the community that was being built under my nose. It wasn't until some time later that I stopped lurking and began to participate in comments. Since then this site has become much more than a political blog to me. It has become my on-line home. My community. My peeps. It was time to come completely out of my shell and make attempts to meet in person so many people I've come to know by their monikers. I desperately wanted to attend Netroots Nation in Providence but my schedule didn't permit it. It was then that I reconnected with navajo to see if there was any interest in holding a SFKossacks event on our campus this summer. Even though there are quite a few events she is currently helping coordinate, she thought squeezing one more in couldn't hurt. With her amazing help, we put together this mixer in ten days. And what a joy it was. I was a little on the busy side to take as many photographs as I would have liked, but I did manage to get a few decent ones with Brian's help.
I'll also take this opportunity to plug navajo's New Day diary. Please hop over there to see more (and better) pictures from yesterday.
After we had all gathered and had a drink together, we were off for a tour of our ship, led by one of most outstanding students, Cadet Kelly.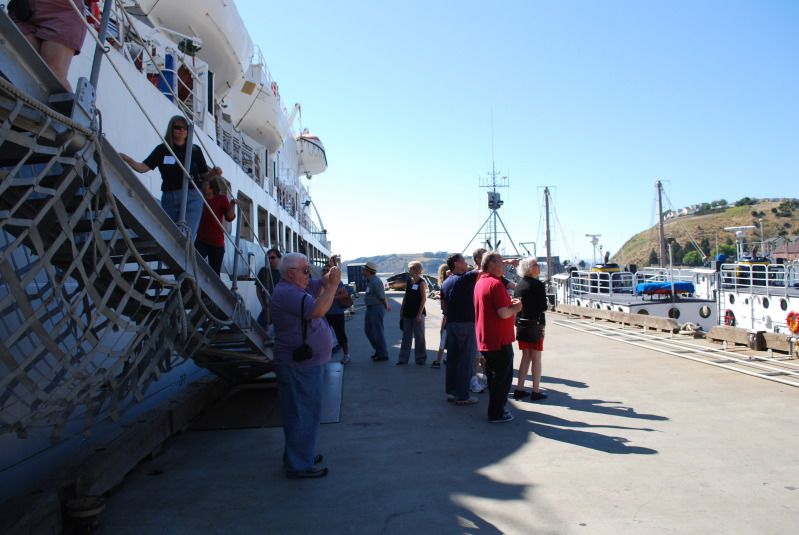 Cadet Kelly outside of the bridge cracking up Hunter, mrsgoo and kimoconnor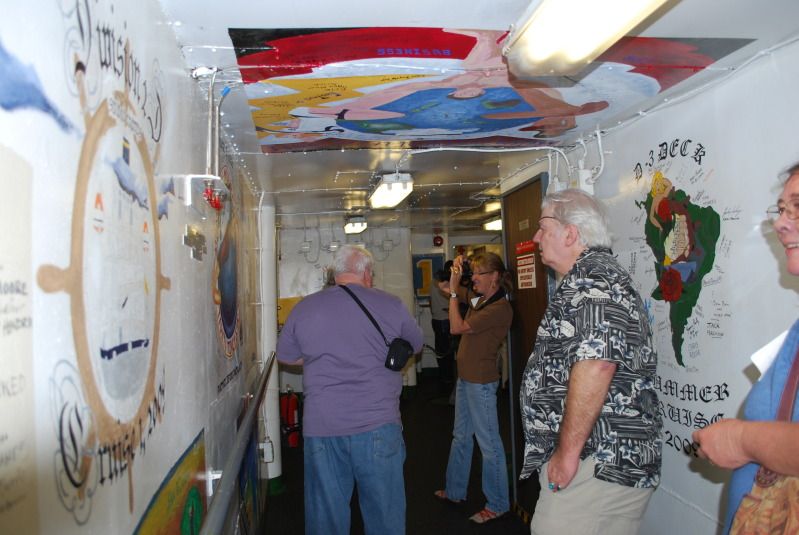 Meteor Blades checking out the murals painted by our students commemorating their cruises.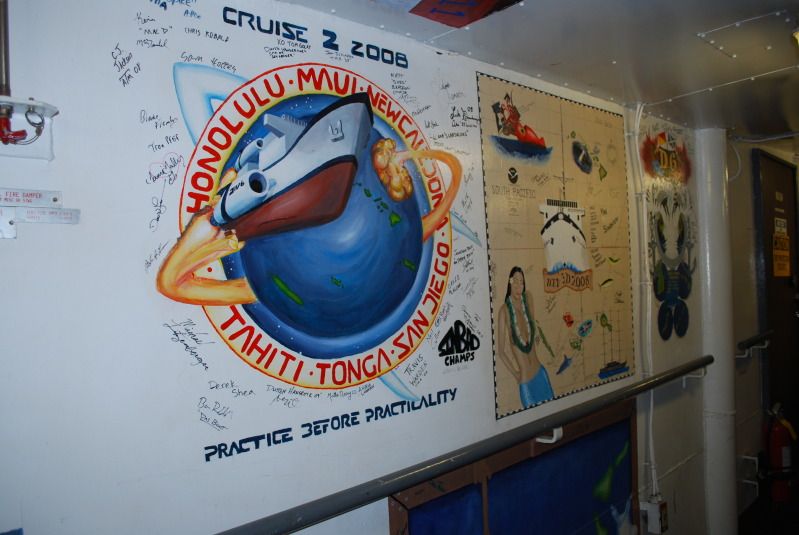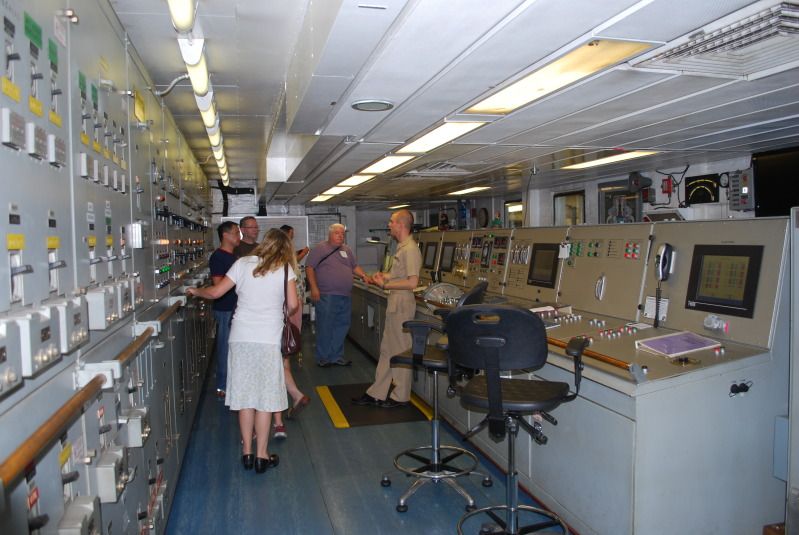 Learning about the engine control room in 100 degree heat.

We were all troopers for enduring the stifling temperature.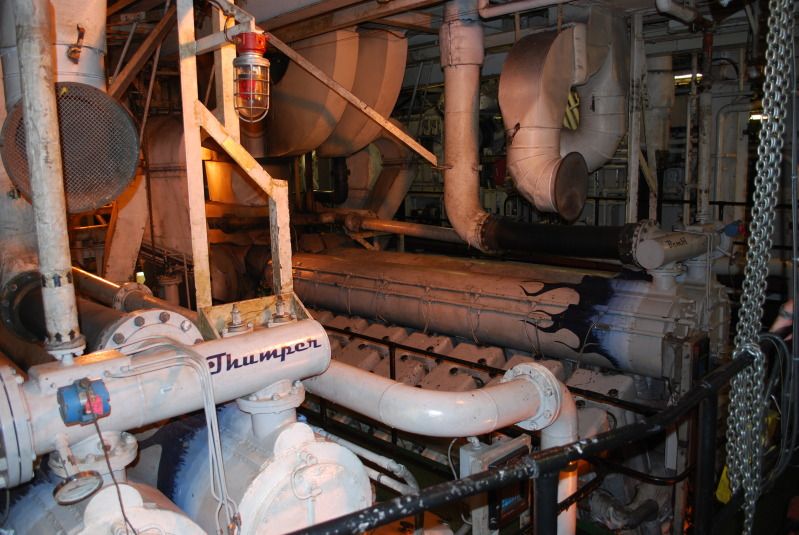 One of our two engines, Thumper. The other is named Bambi.

Your diarist disembarking the ship, ready for a cold brew.

Lineatus, MB, tgypsy, dharmasyd and kimoconnor solving the world's problems.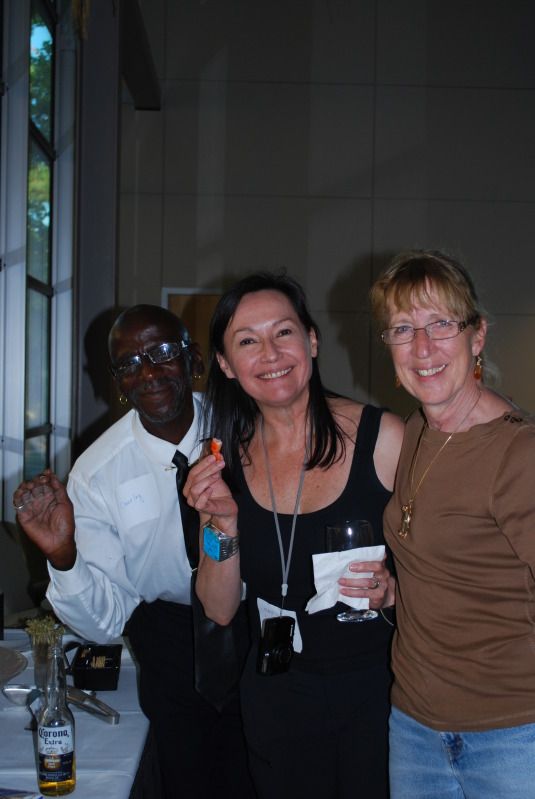 Our amazing bartender Charley with navajo and Sally Cat.
Now on to that piece of advice I promised you. It's actually two-fold. First, if you ever have the opportunity to attend a local gathering of Kossacks in your area, jump on it. The bonding experience of meeting like-minded people sharing the experience of Daily Kos is important. The people I met last night were the most fun group I've shared an evening with in quite some time. Yes, we talked about politics and current events. But we also talked about ourselves and our interests. I felt like I made new friends yesterday, people I can't wait to see again.
Second, if you haven't seen any diaries announcing an event in your area, by all means get one going yourself. It needn't involve tours of ships or anything else fancy. It could be a picnic in a park, a backyard BBQ, or coffee at a local hang out. The important thing is the opportunity to meet your fellow Kossacks, to make connections and learn about each other. If you are interested in getting one of these events off the ground feel free to contact me or navajo with any questions you might have about pulling something together. I promise you, the rewards will be worth the effort.
Finally I would like to thank navajo for all the work she did helping me with this event. And a big thank you to everyone who came and made this so much fun! I can assure you, you haven't seen the last of ol' Steveningen.
Now on to Tops!

TOP COMMENTS
July 22, 2012
Thanks to tonight's Top Comments contributors! Let us hear from YOU
when you find that proficient comment.
From greenbird:
In beach babe in fl's diary Get your snorkel...sea rise will be worse than we think, Kvetchnrelease makes a great observation.
From blueoregon:
I'd like to nominate OregonOak's comment in The Troubadour's diary You MUST Read This: Jason Alexander on Aurora. The only 2 HR"s I've gotten as a kossack have been on this argument. I'm tired of being bullied by Progressives who still don't see the danger inherent in assault weapons, and their paraphernalia.
From you diarist, Steveningen:
In Scott Wooledge's excellent diary Morally straight? Boy Scouts double down on their gay ban, annieli comes out swinging with this perfect comment.
TOP PHOTOS
July 21, 2012
Enjoy jotter's wonderful PictureQuilt™ below. Just click on the picture and it will magically take you to the comment that features that photo. Have fun, Kossacks!