Magical Monday is here and science talk returns to brighten your day one more time with selections from science sites across the globe. New discoveries, new takes on old knowledge, and other bits of news are all available for the perusing in today's information world. Today's tidbits include the use of microbes to make 'clean methane, a new technology to make photovoltaics from any semiconductor, bacteria on skin may protect us, entropy can lead to order and pave the way to nanostructures, the longer you are awake the slower you get, some songbirds migrate on a strict schedule, and .
Pull up that comfy chair and grab a spot on the porch. There is always plenty of room for everyone. Another session of Dr. Possum's science education, entertainment, and potluck discussion is set to begin.
Featured Stories
The possibility of a new source of renewable energy comes from microbes which create methane from electricity.
Researchers at both campuses are raising colonies of microorganisms, called methanogens, which have the remarkable ability to turn electrical energy into pure methane – the key ingredient in natural gas. The scientists' goal is to create large microbial factories that will transform clean electricity from solar, wind or nuclear power into renewable methane fuel and other valuable chemical compounds for industry.

(snip)

By human standards, a methanogen's lifestyle is extreme. It cannot grow in the presence of oxygen. Instead, it regularly dines on atmospheric carbon dioxideand electrons borrowed from hydrogen gas. The byproduct of this microbial meal is pure methane, which methanogens excrete into the atmosphere.

The researchers plan to use this methane to fuel airplanes, ships and vehicles. In the ideal scenario, cultures of methanogens would be fed a constant supply of electrons generated from emissions-free power sources, such as solar cells, wind turbines and nuclear reactors. The microbes would use these clean electrons to metabolize carbon dioxide into methane, which can then be stockpiled and distributed via existing natural gas facilities and pipelines when needed.
Researchers open the door to possible new low cost,
high efficiency solar cells to be made from almost any semiconductor
.
Solar cells convert sunlight into electricity using semiconductor materials that exhibit the photovoltaic effect – meaning they absorb photons and release electrons that can be channeled into an electrical current. Photovoltaics are the ultimate source of clean, green and renewable energy but today's technologies utilize relatively scarce and expensive semiconductors, such as large crystals of silicon, or thin films of cadmium telluride or copper indium gallium selenide, that are tricky or expensive to fabricate into devices.

(snip)

This new technology is called "screening-engineered field-effect photovoltaics," or SFPV, because it utilizes the electric field effect, a well understood phenomenon by which the concentration of charge-carriers in a semiconductor is altered by the application of an electric field. With the SFPV technology, a carefully designed partially screening top electrode lets the gate electric field sufficiently penetrate the electrode and more uniformly modulate the semiconductor carrier concentration and type to induce a p-n junction. This enables the creation of high quality p-n junctions in semiconductors that are difficult if not impossible to dope by conventional chemical methods.
The skin is known to be a protective barrier against the outside world but until now the role of
bacteria in the normal skin flora
was unknown.
The investigators colonized germ-free mice (mice bred with no naturally occurring microbes in the gut or skin) with the human skin commensal Staphylococcus epidermidis. The team observed that colonizing the mice with this one species of good bacteria enabled an immune cell in the mouse skin to produce a cell-signaling molecule needed to protect against harmful microbes. The researchers subsequently infected both colonized and non-colonized germ-free mice with a parasite. Mice that were not colonized with the bacteria did not mount an effective immune response to the parasite; mice that were colonized did.

In separate experiments, the team sought to determine if the presence or absence of commensals in the gut played a role in skin immunity. They observed that adding or eliminating beneficial bacteria in the gut did not affect the immune response at the skin. These findings indicate that microbiota found in different tissues—skin, gut, lung—have unique roles at each site and that maintaining good health requires the presence of several different sets of commensal communities.
Entropy
, generally described as 'disorder,' may herd tiny particles into useful ordered formations.
The simulation results showed that nearly 70 percent of the shapes tested produced crystal-like structures under entropy alone. But the shocker was how complicated some of these structures were, with up to 52 particles involved in the pattern that repeated throughout the crystal.

"That's an extraordinarily complex crystal structure even for atoms to form, let alone particles that can't chemically bond," (researcher) Glotzer said.

The particle shapes produced three crystal types: regular crystals like salt, liquid crystals as found in some flat-screen TVs and plastic crystals in which particles can spin in place. By analyzing the shape of the particle and how groups of them behave before they crystallize, (researcher) Damasceno said that it is possible to predict which type of crystal the particles would make.
A team of researchers found no matter how you may feel
the amount of sleep you get may affect how you perform
.
Researchers collected and analyzed data from visual search tasks from 12 participants over a one month study. In the first week, all participants were scheduled to sleep 10-12 hours per night to make sure they were well-rested. For the following three weeks, the participants were scheduled to sleep the equivalent of 5.6 hours per night, and also had their sleep times scheduled on a 28-hour cycle, mirroring chronic jet lag. The research team gave the participants computer tests that involved visual search tasks and recorded how quickly the participants could find important information, and also how accurate they were in identifying it. The researchers report that the longer the participants were awake, the more slowly they identified the important information in the test. Additionally, during the biological night time, 12 a.m. -6 a.m., participants (who were unaware of the time throughout the study) also performed the tasks more slowly than they did during the daytime.

(snip)

While the accuracy of the participants stayed the fairly constant, they were slower to identify the relevant information as the weeks went on. The self-ratings of sleepiness only got slightly worse during the second and third weeks on the study schedule, yet the data show that they were performing the visual search tasks significantly slower than in the first week. This finding suggests that someone's perceptions of how tired they are do not always match their performance ability.
In the migration to breeding grounds
songbirds migrate on a strict schedule
with some birds leaving on the same date each year.
Spring departure dates of birds heading from the tropics to North American breeding grounds were surprisingly consistent, with a mean difference of only three days from year to year, the study reports. Fall migration, however, was far less predictable. Males on average flew faster than females, and first-timers lagged behind those with more than one journey under their wings.

The geolocators, which are smaller than a dime, are mounted on birds' backs with thin straps looped around their legs. The devices measure light, allowing researchers to estimate latitude and longitude by recording sunrise and sunset times.
Knucklehead's Photo of the Week
Hawkfish
©Knucklehead, all rights reserved. (Click on the image to see more in the same series.)
Other Worthy Stories of the Week
Earth as art: Landsat photos
Humans blamed for Neanderthal extinction
Maine deploys first U.S. grid-connected tidal energy project
Giant ice avalanches found on Saturn's moon, Iapetus
Giant prehistoric Ostracod sperm discovered
Two solar system puzzles solved
A pulsar with a tremendous hiccup
Robot mimics the water strider's jumping ability
The world's smallest semiconductor laser created
Wast water analysis reveals real time information regarding drug consumption in 19 European cities
Darker wings for Monarch butterflies mean better flight
Ancient Incan mummy had lung infection
Cutting the graphene cake
New discovery of how carbon is stored in the Southern ocean
Hidden rift valley discovered beneath west Antarctica reveals new insight into ice loss
Satellites see unprecedented Greenland ice sheet surface melt
Aging termites explode themselves in suicide missions
For even more science news:
General Science Collectors:
Alpha-Galileo
BBC News Science and Environment
Eureka Science News
LiveScience
New Scientist
PhysOrg.com
SciDev.net
Science/AAAS
Science Alert
Science Centric
Science Daily
Scientific American
Space Daily
Blogs:
A Few Things Ill Considered Techie and Science News
Cantauri Dreams space exploration
Coctail Party Physics Physics with a twist.
Deep Sea News marine biology
Laelaps more vertebrate paleontology
List of Geoscience Blogs
ScienceBlogs
Space Review
Techonology Review
Tetrapod Zoologyvertebrate paleontology
Science Insider
Scientific Blogging.
Space.com
Wired News
Science RSS Feed: Medworm
The Skeptics Guide to the Universe--a combination of hard science and debunking crap
At Daily Kos:
This Week in Science by DarkSyde
Overnight News Digest:Science Saturday by Neon Vincent. OND tech Thursday by rfall.
Pique the Geek by Translator Sunday evenings about 9 Eastern time
All diaries with the DK GreenRoots Tag.
All diaries with the eKos Tag
A More Ancient World by matching mole
Astro Kos
SciTech at Dkos.
Sunday Science Videos by palantir
NASA picture of the day. For more see the NASA image gallery or the Astronomy Picture of the Day Archive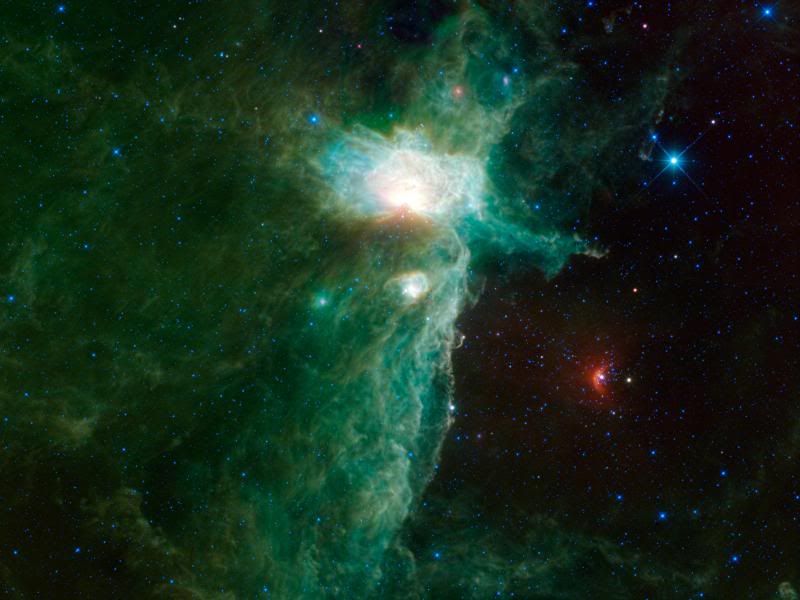 Flame Nebula, NASA, Public Domain