So, I spent the weekend spending money I couldn't spare. It was, in my opinion, well-spent.
But First, A Word From Our Sponsor:
Top Comments recognizes the previous day's Top Mojo and strives to promote each day's outstanding comments through nominations made by Kossacks like you. Please send comments (before 9:30pm ET) by email to topcomments@gmail.com or by our KosMail message board. Just click on the Spinning Top™ to make a submission. Look for the Spinning Top™ to pop up in diaries posts around Daily Kos.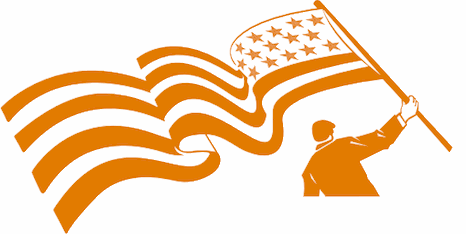 Make sure that you include the direct link to the comment (the URL), which is available by clicking on that comment's date/time. Please let us know your Daily Kos user name if you use email so we can credit you properly. If you send a writeup with the link, we can include that as well. The diarist poster reserves the right to edit all content.
Please come in. You're invited to make yourself at home! Join us beneath the doodle...
There's this book I've been reading that talks about frugality and how to live well above your means by living well below it. It was originally published in 1828, and much of it still applies to our modern times. It makes a valid case for elevating the virtues of honesty, industry, and economy instead of the modern traits of oppression and vilification of those less fortunate, selfishness, prevarication, and outspending one's income.
The point of all the economical tips in this book is not to live in austerity and deprivation, as our society (and indeed, apparently the whole world) seems to think is essential, but to be thrifty so as to be able to afford to spend for the occasional pleasure and to have sufficient to share with those less fortunate still.
Reading it reminds me of the Numenist philosophy of the cornucopia, only in greater detail. The cornucopia philosophy is generalized, this book gives detailed suggestions and methods on how to fill your cornucopia along with suggestions on useful ways to use the overflow - which include saving for retirement and for treats like nice furniture, vacations, and so forth.
The language is archaic (it was written in the early 1800's!), but the advice and information is quite, quite modern. OK, not all of it - we have far better treatments for bedbugs.
So, taking advice from this book, I spent some funds on a quick weekend trip to Texas to attend a Lost Weekend.
I did spend rather more than I'd planned on meals and gas, as I had to travel separately and had to pay the entire amount for gas there and back, and my companions had expensive tastes for meals. Fortunately, I knew in advance that I'd be paying for the gas. I wasn't carpooling down with the other two as initially planned because they decided to leave Friday evening before I got off work rather than insanely early Saturday morning. There were valid and understandable reasons why they left earlier - one is in a wheelchair and they decided they needed a room earlier than 3:00 pm Saturday, which meant getting one Friday night. That also meant they'd be paying for an additional day at the hotel that I wouldn't be paying. Cost-wise, we all ended up paying a bit more.
But I managed to scrape together enough funds (and tomorrow is payday), so I attended the Lost Weekend anyway.
And now, to explain a Lost Weekend - we're all costumers and the premise for the event is that we all get lost in time and have found our way to this locus. We wear the clothing we were "lost" in (costumes from whatever era in time we prefer - most there chose Victorian or Edwardian, a few chose science fiction futurist, there were a couple of steampunks, a few from the Middle Ages and Renaissance, and a few that were modern times). The event's main goal was for us to show off our costumes - we spend a lot of time and money making them and don't want them to languish on closets after the initial wearing.
We attended classes on history, prop making, and costuming, sharing tips and being "costume nazis" about period detailing - even for periodsof history that never existed - like the science fiction costumes. We had a lengthy social hour and plenty of time between classes to change into different costumes, so we weren't tied to any particular time period.
These were my roommates and separate traveling companions:
After dinner Saturday (we were on our own for that - we spent it going to the Dollar store to pick up bottled water and prop materials - the hotel was charging $1.50 for a single bottle of water, the dollar store charges $1 for a 6 pack of the same brand and size of water), there was a Mourning Party - we all gathered in mourning clothes of whatever time period tickled our fancy, decorated little poppets, had Tarot card readings, and got "mourning" photographs taken that were photo-shopped to include a ghostly specter. We all took pictures of one another - the badges for the event included waivers of photographs. After all - one of the main purposes was to show off our costumes and how better than to have them photgraphed?
The following 5 pictures are from the Mourning Party:
Itzl was a smash hit with his steampunk top hat, and at the Mourning Party, I chose to dress in Dia de los Muertos style, and Itzl matched in his skeleton costume. I was colorful in red, yellow, orange, green, covered in flowers. I even sewed some flowers to Itzl's costume.
He had many pictures taken. As usual. I, however, took no pictures of Itzl this weekend.
Here are a few pictures as we gathered for the Brunch, waiting for everyone so we could all start eating together.
This first picture is an example of what costumers do when disaster strikes - her house caught fire and this costume was damaged by smoke and water, so she decided to increase the damage and add random bleach stains. The zombie make-up and blood just seemed to make it even better.
This is a group photo of most of those who were in costume for the brunch portion of the event. Some came later, and obviously, Itzl and I are not in it because I held the cameras - yes, I took pictures with more than one person's camera so many would have photos of their own of the event - and group shots are cool.
We ended the event with the brunch:
How did y'all spend your weekend?
TOP PHOTOS
June 29, 2012
Enjoy jotter's wonderful PictureQuilt™ below. Just click on the picture and it will magically take you to the comment that features that photo. Have fun, Kossacks!